185-year-old roof tile maker's exquisite handmade tableware
Traditional tableware from Japan can take on multiple forms, whether it's the snowy white porcelain of Arita or Kutani, or the mottled finish stony of Hagi Ware.
But the Tsuki plates and cups take on a unique form, combining a modern wabi-sabi sophistry with traditional minimalism that's pleasing to the eye.
In our store features, we showcase artisan-oriented items that can be bought from Japan, with items that fit the following criteria:
- 100 percent made in Japan
- Have a connection to traditional craftsmanship
- Embody kodawari
- Quintessentially Japanese design
- Not available, or relatively unknown abroad
Designed by Umeno Satoshi of Umenodesign, it's a striking look that uses kawara tiles and a glaze containing iron that gives it a sheen that looks like stone from some angles, and metal from others. Each is handmade, so no two have the same exact color or shape.
There's function to match its beautiful shape, too. Baked at nearly 2200 degrees Fahrenheit, the Tsuki dishes are heavy duty and can withstand both hot and cold temperatures, thanks to its roots as a roof tile company. Created by Yasuda Kawara Tile, a company with almost 190 years of history dating back to 1830, it's made from a similar material as the roof tiles atop traditional houses, which see drastic changes in conditions and temperature year round.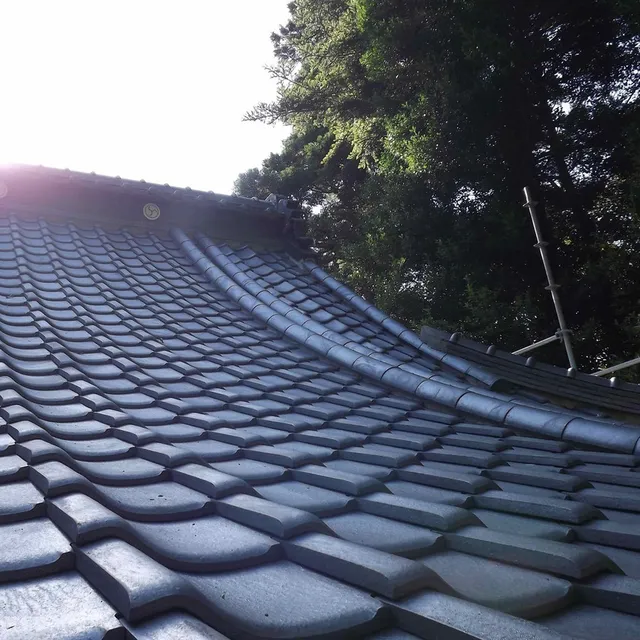 Yasuda Kawara roof tiles are similar in construction.
The wrinkled, almost organic texture make it easy to grip while providing a dramatic presentation, and the tapered edge underneath provides a nice grip underneath. The brown underside also adds warmth to the cooler color on the surface in a subtle but pleasing contrast.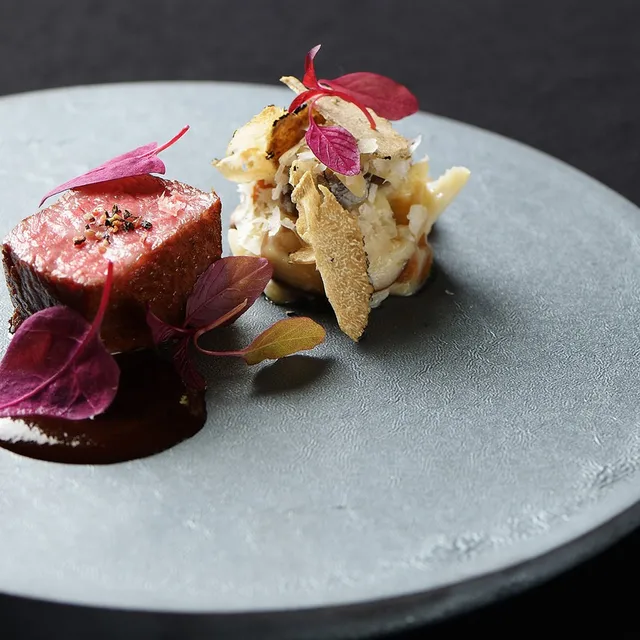 The simple yet beautiful shape makes for exciting plating presentation.
Yasuda Kawara offers six types of tableware: plates, bowls, a flat plate, flat oval, cutlery (chopstick) rest and cups. Prices start at $48 for the cup, up to $140 for the large flat plate. For more information on acquiring pieces for your kitchen, feel free to contact us for more information.
Also, feel free to look at our other store features.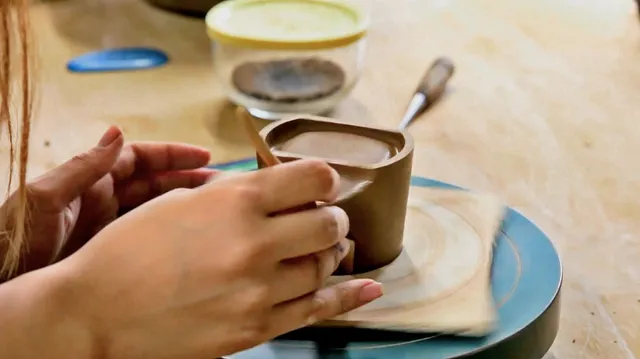 Hand-shaping the cup. Photo: Still from Youtube video courtesy of Kawara Marumi