Cafe Subaco embodies the chill Okinawan life.
Translation by Satsuki Uno
I dreamed of working remotely from here.
Cafe Subaco is at top of the hill of Kitanakaguson, a small town known for its residences resembling something out of a sleepy rural town in the Midwest. Taking advantage of the ample real estate, Subaco is a comfy, stylishly designed cafe serving Western-styled food, usually domestically sourced.
Good food, good times.
"This is all I need."
It's the feeling of contentment I got eating and relaxing at the cafe.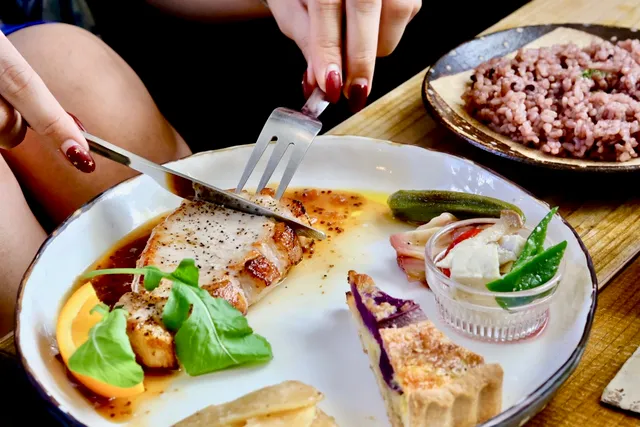 The lunch plate of day was thick-cut Okinawan pork loin, sauteed with an orange butter sauce. Accompanying the succulent, domestically grown pork was a satisfying and decadent sauce, with a delightfully refreshing citrus aftertaste.
Usually limited in quantity, the lunch plate also changes every week. The cafe's Instagram highlights its past entries, like Okinawan chicken with mustard-infused breadcrumbs, or hamburg steak with wafu balsamic sauce. The standard selections include coconut curry and beef stroganoff, and the pasta of the day offers additional choices. Typically accompanying the plate meals are a quiche, and the purple yam quiche in the daily special had a gratifying balance of sweetness and savory flavoring.
Homemade desserts also ravish your palette, from chocolates to cakes a la mode to parfait.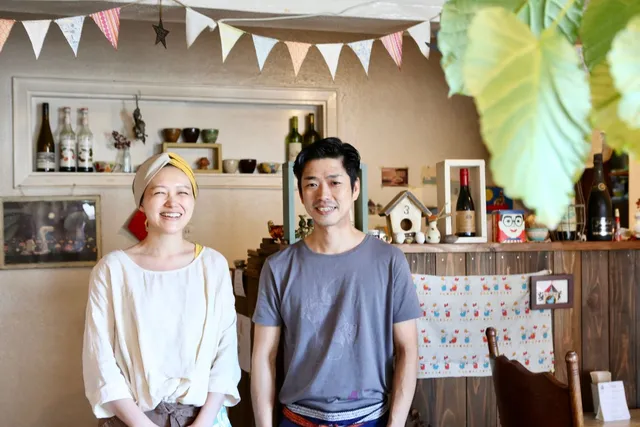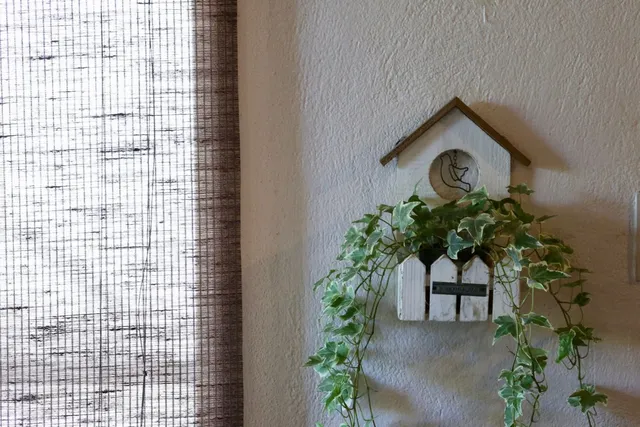 Koharu-san and Shigeyan-san are originally both from Osaka. They opened the cafe in the spring 2011, and the place sees more and more customers, both residents and tourists, mainly by word-of-mouth.
Nest boxes and birds everywhere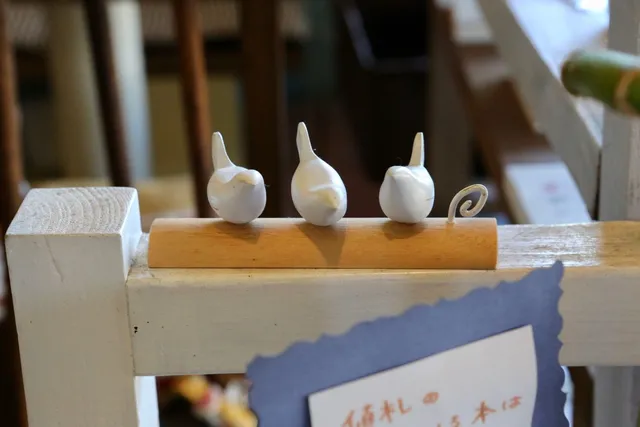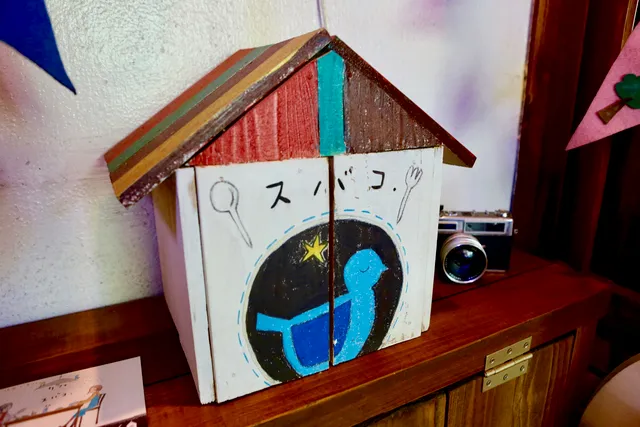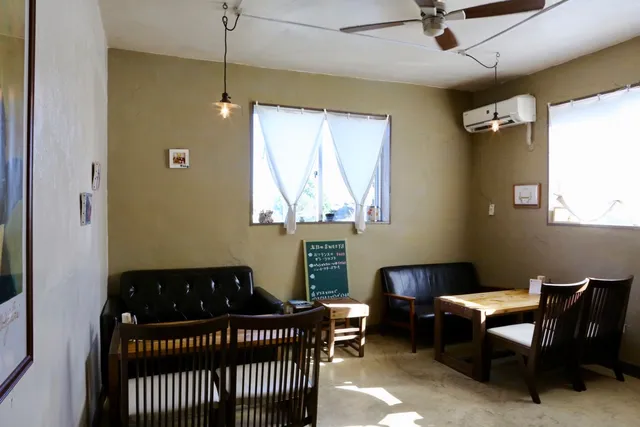 Subako is Japanese for nest box, and as the name of the cafe suggests there are small bird and nest box decorations everywhere inside. It's part of the venue's whimsical, modest charm, which adds to the warm ambiance.
My favorite is the back room
Sunlight casts a warm, diffuse glow through the snow-white curtains, making it a cozy spot to let the fabulous food digest. Maybe I should work here instead of the chaotic confined of my Tokyo office, or so I fantasized. I was just dreaming to work remotely from Cafe Subaco, even while on assignment .
It's a renovated house so there are numerous rooms to relax, depending on your mood or fancy. If you want to talk with your friends or staff at the cafe, then maybe the room closer to the entrance. But if you want to concentrate or just relax by yourself, then the room further back.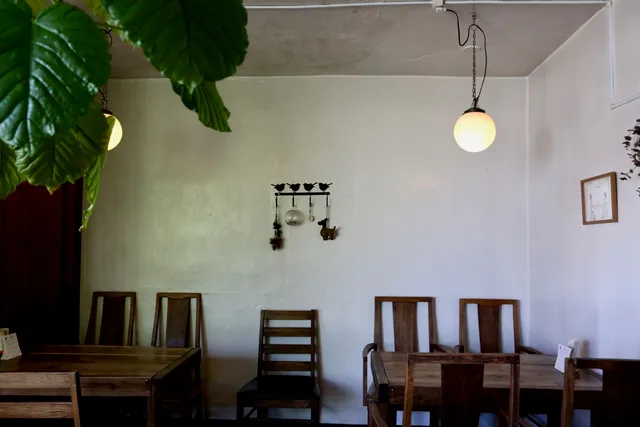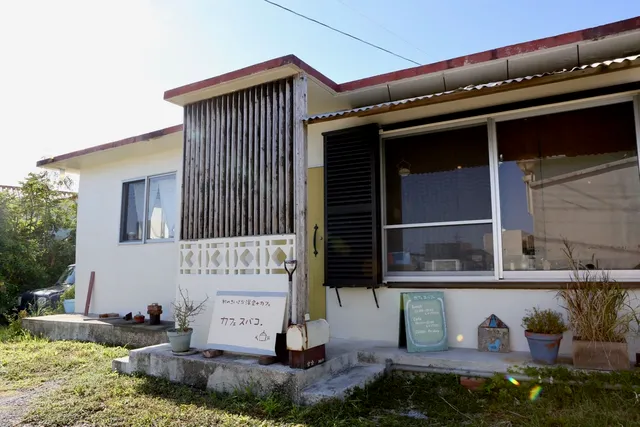 Pass by the entrance and you may think it's just another house, especially if you can't read the katakana sign. Great food, relaxing vibes--I think I understand why the island enjoys some of longest life expectancies in the world.