Testing $70 vs $1 nail clippers: The obsessive dedication behind hand-crafted Suwada steel (video)
There's a Japanese word for demand and passion for excellence that lacks a direct English translation—kodawari. While a difficult word to accurately describe, the concept makes more sense when you see examples of that ethos across various types of products, whether it's the meticulous polishing and perfection of Grand Seiko watches, the impeccable safety record of the Shinkansen bullet trains, or the handbuilt engines of the fiery Nissan GT-R.
In our store articles, we showcase artisan-oriented items that can be bought from Japan, with items that fit the following criteria:
- 100 percent made in Japan
- Have a connection to traditional craftsmanship
- Embody kodawari
- Quintessentially Japanese design
- Not available, or relatively unknown abroad
Our first entry takes a look at a dedication to craftsmanship in an unlikely, typically plebian household good—the humble nail clipper. Usually something bought at a drug store or dollar store, the nail clipper from Suwada is in another league, both in price and build.
At the top end, it retails for 64,800 yen, or nearly $600.
You may scoff at that ludicrous figure and wonder if anybody pay such a premium, until you try to buy one in Japan and realize orders for the top-of-the-line, damascus steel ones are booked for months in advance.
But the more popular option is reasonable (relatively, at least) at $70, and since a colleague actually owned one, we decided to compare it to a run-of-the-mill clipper, in the video above.
The making of Suwada, showing the meticulous process to production.
It's not as though your run-of-the-mill trimmer can't get the job done, but it's more how the Suwada gets it done—with an effortless and satisfying, hollow-ringing click.
At first glance, its pewter hue and claw-like tip looks intimidating along with its plier-like grips.
While the company has been in business for nearly 90 years, the traditions in its craftsmanship go back much further. Suwada's factory is in Sanjo city, Niigata prefecture, which has a history of blade forging and polishing dating back to the Edo period in the 17th century (many of the well-known kitchen culteries are made there). While the company is most known for its "nail nippers," it also produces kitchen utensils, scissors and even walking sticks.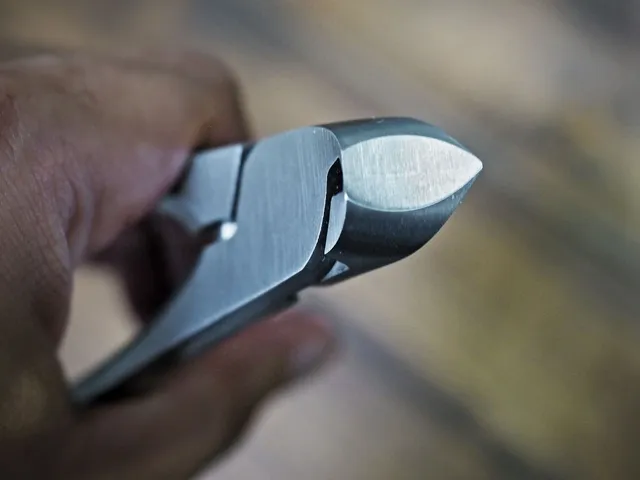 Characteristic of the Suwada Classic is how the blade ends almost look like one when closed, thanks to the meticulous sharpening and alignment.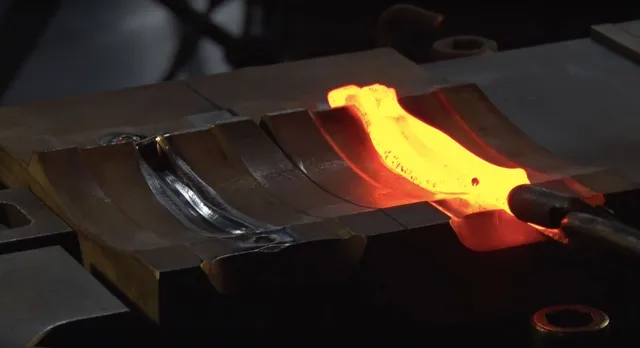 (Photo: Still from Youtube video courtesy of Suwada)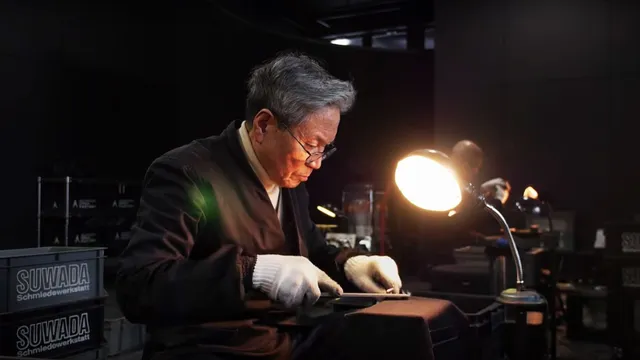 (Photo: Still from Youtube video courtesy of Suwada)
After various rounds of sandpaper and finishing with a steel wool, the manufacturing shifts to the blade alignment, where it undergoes meticulous shaving by hand until there's no light that leaks through when closed. The end result is the two bladed ends blend together as one, almost as a single continuous piece. At the bench is Hideo Kobayashi, an 86-year old craftsman with more than 70 years of experience, who's also tasked with adjusting the clippers that get sent in by customers.
In light of that kodawari, the price tag starts making more sense, and in your hands it's surprisingly ergonomic, requiring little effort to cut through. There's over 10 variants to choose from, including the aforementioned Damascus steel, but the standard classic model that comes in three sizes is the most popular.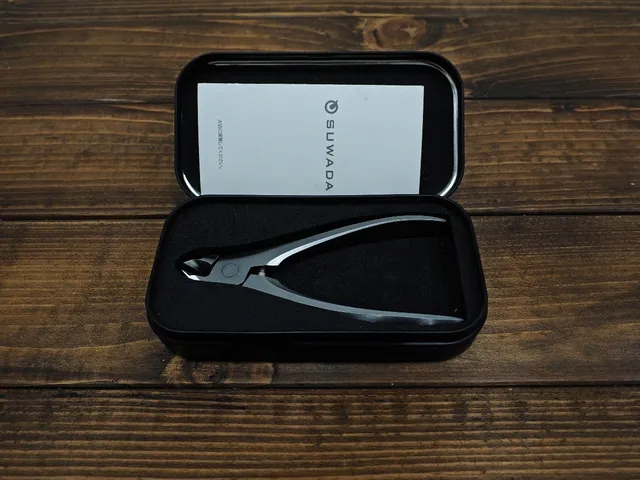 The Suwada Classic nail clipper comes in its own metal case.
Passion behind something as seemingly mundane as nail clipper—at the very least, it'll pique the curiosity of friends around you as a conversation piece. If you fancy one, they typically retail for around $75 shipped.