Wabi-sabi: everyday goods from Japan as (imperfect) works of art
Minimalism has died, long live wabi-sabi—or so the trendsetters are saying. But while it's talked about from everywhere from Elle to Huffington Post in the United States, it hasn't caught the momentum at its country of origin of Japan, in part because the connotation is different from the West. So what is it?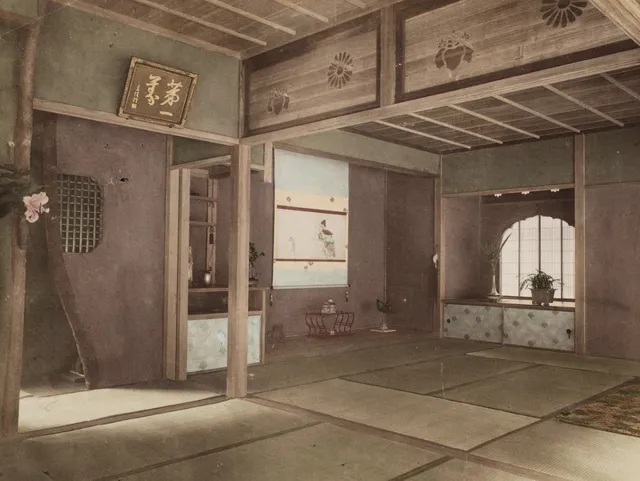 Traditional wabi-sabi, which lacks the contemporary sleekness of what's now called wabi-sabi.
Wabi-sabi is a worldview-turned aesthetic that embraces imperfections, patina and weathering as a part of beauty. The classic archetype is an old Japanese teahouse, but that can look too old, as illustrated above. With that, it also embraces simplicity and a lack of clutter, but not to the extremities of minimalism that eschews all but the essentials. Trends include concrete or wooden flooring and walls, more subdued colors and an aversion to piano finishes. It doesn't have to look Japanese per say, but typically favors square or rectangular shapes, especially with furnishings. Lacking the warmth of Danish hygge, it looks almost industrial due to an "unfinished" look.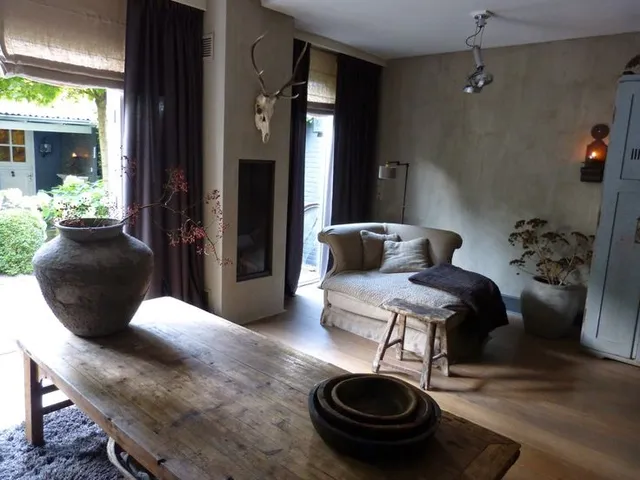 Wabi-sabi re-imagined as a modern design aesthetic.
The aesthetic does exist in Japan, but isn't identified as such, which makes finding products exemplifiying the aesthetic challenging, language barriers notwithstanding. So here are five products in Japan embodying the trend (but without the stereotypical ruffled linens) that aren't necessarily interior decor.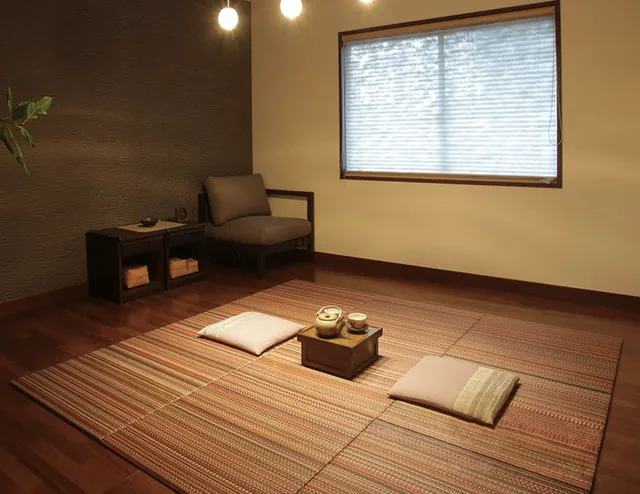 1. Ryukyu portable tatami
Even in Japan tatami can have a stodgy image, reminiscent of your grandparent's dilapidated home in the countryside. Countering that perception is Ryukyu tatami, offering novel arrangements that add warmth and comfort for spaces with hard flooring. Sold as individual squares with a thickness of 1.5cm and a width/length from 10cm to 20cm, it provides different sizing options depending on your room layout.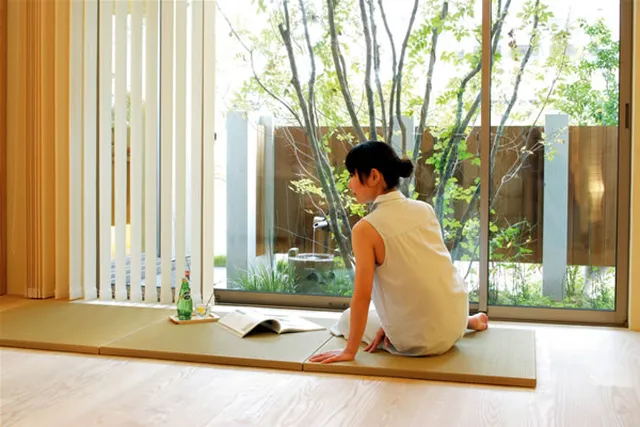 Easily storable and stackable when not in use, each square is light, weighing around 5 lbs. Colors range from the standard green to charcoal black, grey and pink, with different tints to create a checkerboard effect. As an added plus they come with anti-slip fabric underneath. Made from Japanese straw and constructed in Kumamoto prefecture, the sizes can be custom ordered, with prices starting from $80 per square.
Plus, it's a nice change-up from the espresso or pewter-colored rugs you see trending.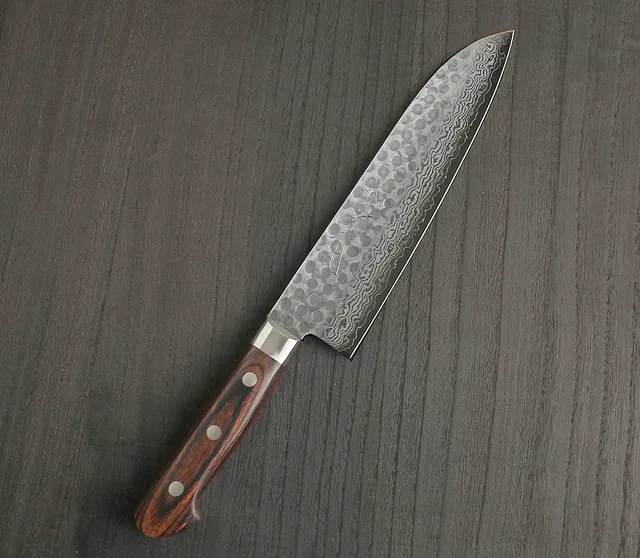 2. Cutlery personalized: Jikko santoku knife (180mm)
If you're like me and somehow end up watching knife sharpening videos going down the rabbit hole of Youtube, you'll hear words thrown around like Damascus steel. Similar in properties, VG-10 is a type of steel alloy unique to Japan known for its ability to hold an edge and its fine grain resistant to chipping. Jikko, a brand founded in 1901 named after the region where it's produced, sells beautiful, handmade and relatively affordable cutlery, starting with the all-purpose santoku that retails for as low as $100, which includes the craftsman custom engraving your name onto the blade. Divots toward the top prevent the food you cut from sticking to the blade, and it's nicely balanced thanks in part to the mahogany handle.
Combine that with a smaller petty knife (135mm) and you cover most of the essentials. You might want to invest in a good knife sharpener and learn how to keep the edge by practicing on a cheaper blade, too.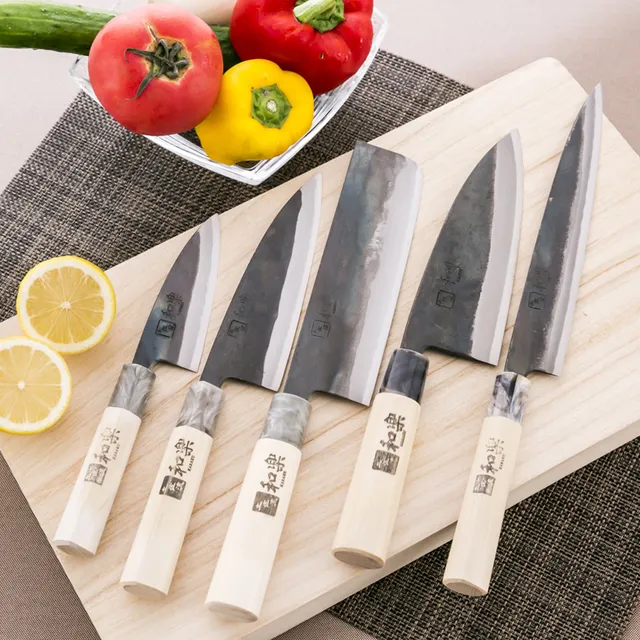 A more affordable alternative is a five-knives set from Waraku, which is still handmade and forged from grade 1 Aokami, a highly regarded carbon steel that contains tungsten and chrome for added hardness over other grades. While having similar hardness to VG10, it's not stainless so more care needs to be taken to keep it from rusting, and the thinner blade means it's more prone to chipping if cutting or pounding something hard. Entirely handmade using traditional forging methods from Tosa in Kochi prefecture, the set covers sizes ranging from 105mm to 210mm and sells for under $250.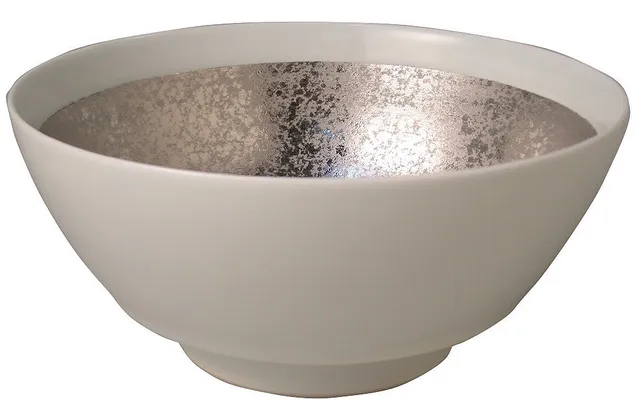 3. Arita-yaki white porcelain ramen bowl, platinum version
Even the best home-cooked ramen can look an unappetizing lump of carbs if presented in a humble soup bowl, and this ramen bowl makes for a versatile tableware addition. Arita-yaki has a 400-year history, and is known for a hard, almost metallic ping when tapping on the porcelain due to it being baked at 1300 celsius for over 16 hours. It's also lightweight and strong, and the more cylindrical dimensions of this bowl mean it can hold a lot of volume considering its relative compact size. It's priced around $60 per bowl, with the accompanying ramen spoon costing $12 more.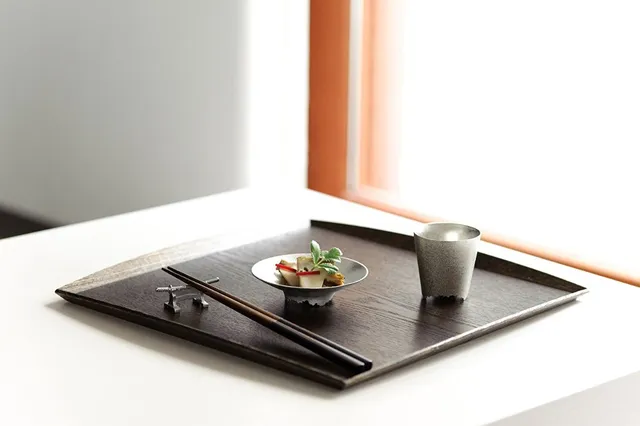 The tin cup wonderfully contrasts darker wood tones (ignore the kitchy katana stand for the chopsticks)
4. Naft Shizuku cups
Wabi-sabi-styled sake or tea mugs typically evoke earthen vessels in browns or grays tones, but Jin Kuramoto designed seemingly gravity-defying cups that embrace the notion of imperfection. Made from tin and sand-casted by hand, it's especially well-suited for sake due to its ion properties that purportedly remove zatsumi, or unfavorable tastes from the drink. Due to the softness of the metal the shape of the cup may change over time with hard use, thus reflecting the notion of impermanence. Prices start at around $40.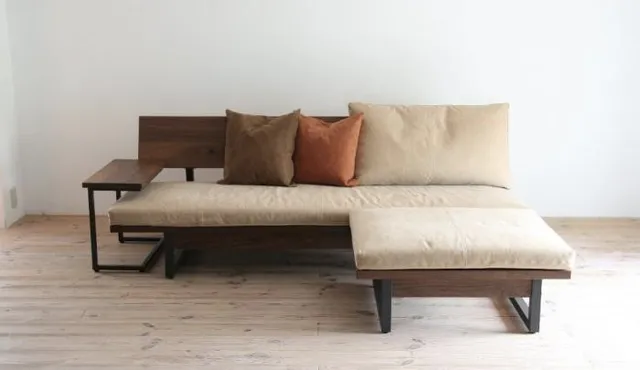 Also pictured: portable table stand, ottoman, all made to order.
5. Hiromatsu Furniture Frex Sofa 210
This made-to-order sofa combines minimalist aesthetic with quality craftsmanship that's practical, even though it comes at a bit of premium. Constructed with wood sourced from Japan, the finish is all natural, with only an oil applied for the finish, and the cushions are stuffed with down feathers. Because of its non-laminated finish, the wood will weather over time to provide a legit lived-in feel. Available in walnut (pictured), oak or teak, there's a nifty side table you can order that can double as a laptop or food tray. Prices start at around $2,200 for the 126cm width sofa, up to $3300 for the 210cm width.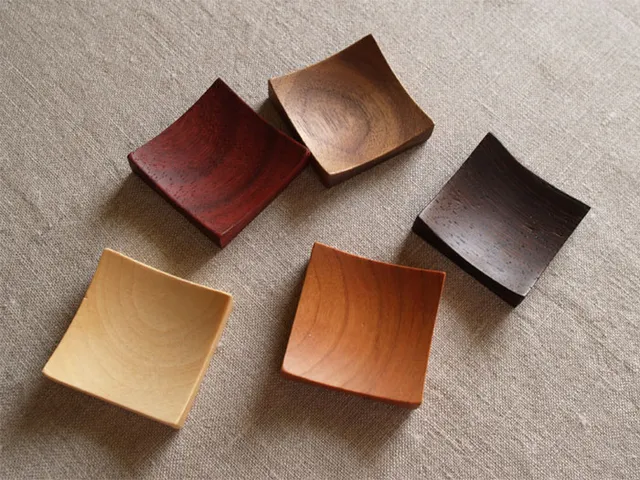 6. Hiromatsu solid wood trays for coasters, natural finish
When decorating for wabi-sabi it's the little details that count, which make these solid wood coasters from Hiromatsu a nice addition. Offered in various sizes, from 4.5cm to 9cm and 1.35cm in diameter, these don't have any finish applied, and what you see is just the natural wood, with only a natural oil applied as the finish. Woods offered include maple, cherry, walnut, wenge and padauk, and costs around $20 for the coaster size (9cm) trays. The wood will easily stains if soaked in liquids for too long, but it can be washed with soap.