5 charming points of Nichinan City
We go to all kinds of locales for our work, and sometimes we're surprised how much more there is to explore—often leaving us with a sense of "we should have went there, too!"
Nichinan isn't typically atop the list of places to visit, and with that here are 5 things you may have not known about the city in Miyazaki prefecture.
1. Popular cruise-ship stop for tourists abroad.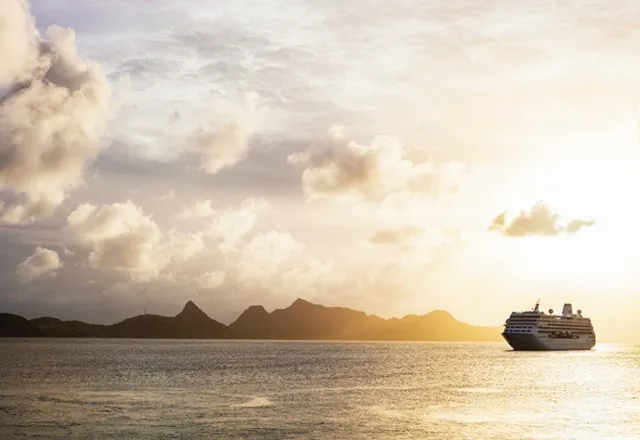 Aburatsu port in Nichinan is the only port of entry in Eastern Kyushu for foreign visitors by sea. Renovations in 2014 enabled the port to accommodate massive 160,000-ton cruise ships, in line with other major hubs like Hakata or Nagasaki port. In 2016, 17 ships stopped by, an increase of threefold over the previous year.
Popular amongst Chinese, Korean, Taiwanese and other Asian tourists, it's also a domestic destination from places like Kobe and Nagasaki.

Once arriving, giant buses ferry travelers to places like Obi, a castle-town known as Kyushu's Kyoto, or other spots carrying unique Nichinan goods.
2. Number one for pole-caught bonito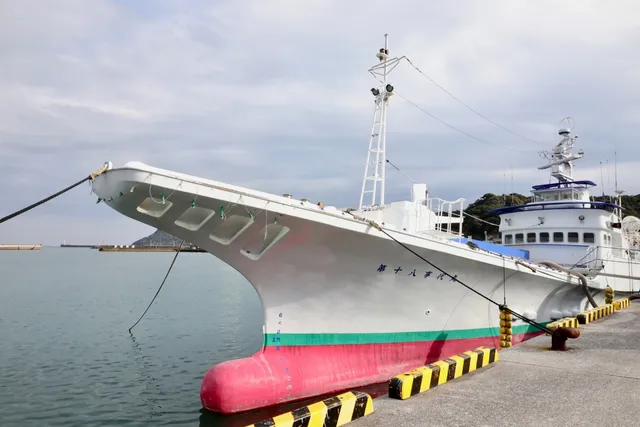 Nichinan is synonymous with katsuo, or bonito fish. Fishing hubs like Meitsu port and Tonoura port facilitate the most pole-caught bonito catches in all of Japan.
While Miyazaki is known for its mangos and beef, within Nichinan the fresh-caught fish is popular, and is served seared, broiled, or as sashimi.
3. A training camp haven for pro sports teams
Scouts gather here once a year from all over Japan to pick out top athletes. Since rainfall is infrequent and temperatures average around a mild 60 degrees Fahrenheit (15 Celsius) in February, it's popular as a training camp spot for pro sports teams prepping for the new season.
In particular, Hiroshima Toyo Carp (a pro baseball team) has been using the Nichinan City Tenpuku Field for over a half century, since 1963. Other teams that train at the grounds include Saitama Seibu Lions, and for soccer, Yokohama FC and Shonan Bellmare. With the mild weather and frequent spotting of pro players, it's a popular tourist spot, too.
4. Newly revised arcade: Aburatsu Market District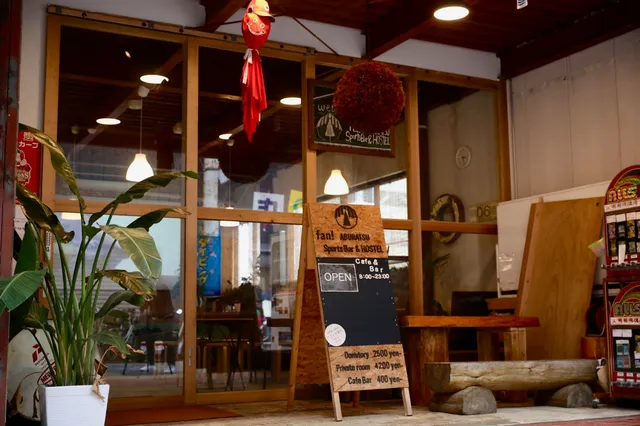 While retaining the old aesthetic, Aburatsu Market District continues to renovate. Gathering nearly 30 tenants since 2013, it transformed from a "shuttered market" to a place where locals gather.
Recruiting "movers" and "organizers" for 900,000 yen, or roughly $8,500 a month (more than what the mayor earns), the marketing experts were picked from a pool of more than 300 candidates. In addition, it pulled in over 10 companies, and hosted events and spaces to further urban development.
From retro cafes to markets, to newly built co-op spaces, Aburatsu is aggressively developing to create demand, both for tourists and merchants alike.
5. Chopsticks as a gift? Obi cedar says yes.
Picture moss-covered, emerald-green grounds with trees stretching up to the sky like svelte, majestic pillars. The Obi cedar that surrounds the remains of Obi castle provide such a beautiful, almost mystical backdrop.
With a 400-year history, the cedar has been an integral part of Nichinan city's economy (along with the fishing industry), valued as a wood for ship building due to its high strength and rigidity as well as light density that makes it easy to float in water.
Walk Obi's castle town and you'll see shops selling unique goods, like wood letter stationary or handmade chopsticks that are popular for gifts.
Special thanks to Nichinan City