Eating the best chicken I've ever had at Sumibiyaki Sankuu
The person who showed me around Nichinan (a small city on the coast of Miyazaki Prefecture, Kyushu) told me two intimidating details about the restaurant that I was about to visit.
"When you arrive at the restaurant, your phone will certainly be out of signal; so if you have any pressing business with the outside world, finish it before you head there."
I realized it must be far up into the mountains, but that was okay. When doing local coverage like this, I had become accustomed to 'no signal' appearing in the corner of my phone. In reality the restaurant isn't that far from civilization; it only takes five minutes by National Route 220, the largest stretch of national highway in Miyazaki.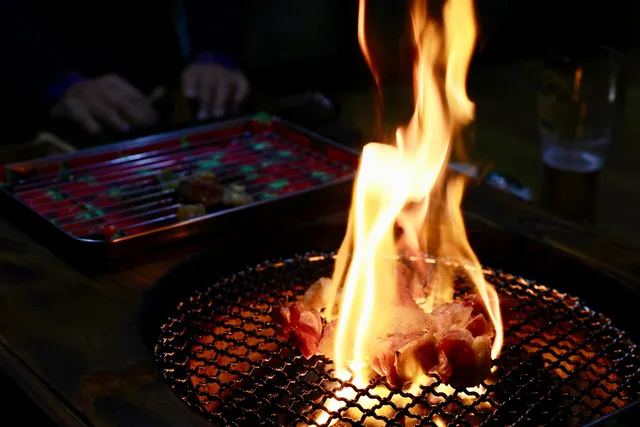 His second ominous warning, while a phrase I've heard fairly frequently, was said with such passion and conviction that it flummoxed me for a moment.
"The restaurant you are headed to right now, has chicken so delicious that you may never be able to eat chicken at other places again… are you sure you are okay with that?"
I was not "OK with that" at all--chicken was a solid staple of my diet, and I often guzzle down mouthwatering fried chicken and tender chicken breast. In short, I love chicken.
But, I found myself wondering, how amazing must that chicken be if he was speaking about it in such laudatory terms?
The first surprise:
Seared chicken and white chicken liver
After being sure I can disconnect from technology I arrived at Sumibiyaki Sankuu.
According to my local acquaintance, the place uses extremely fresh and locally sourced chicken and grills it over a homemade bamboo charcoal.
However in reality, even before the chicken is placed on the grill, a single magic ingredient is added that helps transform this chicken into a knockout dish.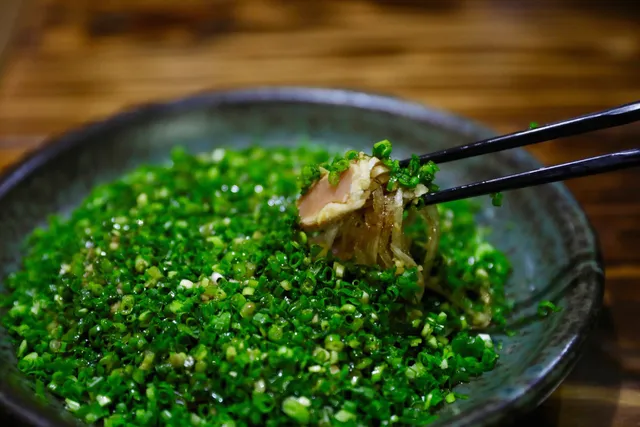 The slice of chicken isn't merely seasoned with green onions, so much as it buried under a freshly sliced mound of them.
What's more, not only can you can taste the outstanding freshness of the meat, but it's also sweet and rich in taste. Only further benefitted when paired with the excellent sauce.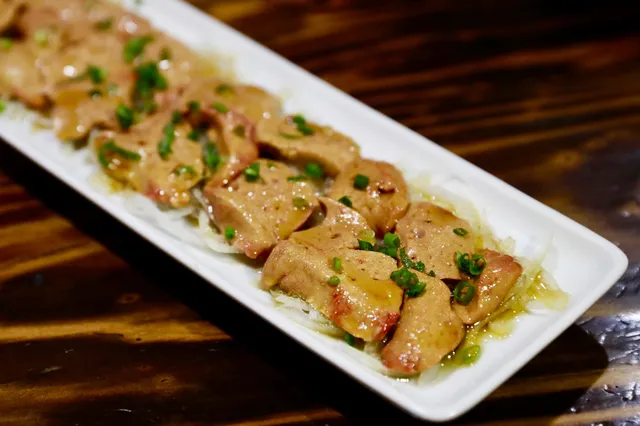 Sitting at the same table as me was a young woman who didn't like liver, and she was shocked when we had the white chicken liver (pictured above). The strong odor that often comes with eating liver was, to my surprise, just not there, and in its place was just a fresh and thick taste. Altogether different to Foie Gras, white chicken liver is just a very unlikely occurrence, some even say even as rare as 1 in every 100 birds. Yet here it was on my plate--what an honor!
All of this, and we've hardly touched upon the grill itself.
The second surprise:
The power of a bamboo charcoal grill and the softness of local chicken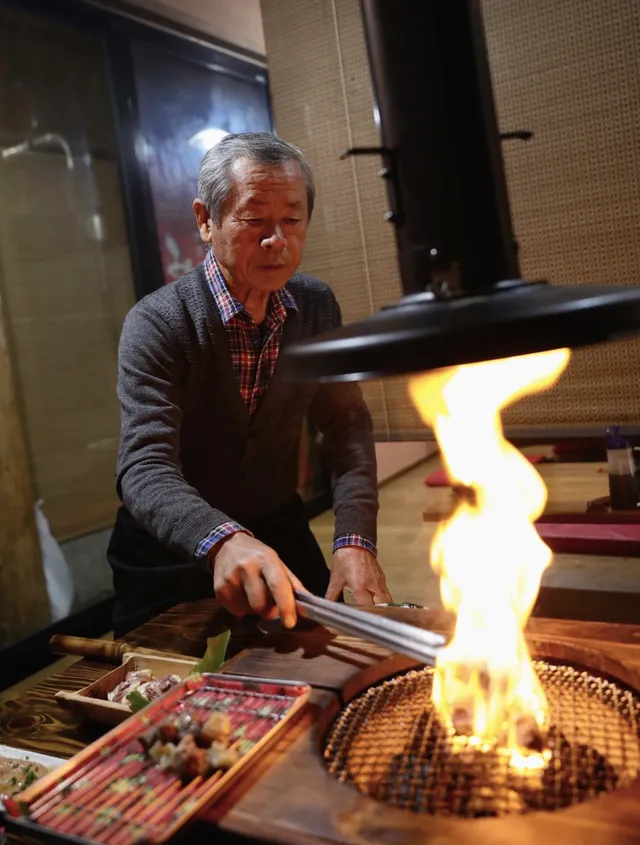 If you ask someone who isn't a local of Miyazaki Prefecture about charcoal-grilled chicken, they might conjure up some image of a blackened, tough, crispy piece of chicken, however as the locals will tell you, Jitokko (a chicken variant specific to Miyazaki) is a totally different thing.
Miyazaki Jitokko chickens are not particularly feathery birds; their meat is soft and tender with a particular umami flavor.
To my surprise, the boss of the restaurant who had been kindly tending the grill suddenly exclaimed, "See, it isn't chewy at all! If anything it's soft and fluffy." He continued to explain, "When people order a Jitokko in advance here, we adjust our orders to the given day and we go down to restock from the local farm, Jitokko Land Nichinan, ensuring that we get the best and freshest products. Other than that, of course the bamboo charcoal is also very important. It's needed for its heat strength, and helps with the way we grill."
Bamboo charcoal actually burns with around twice the heat of its standard wood counterpart. The key to its exquisite flavor is to watch how the charcoal smokes, quickly place the meat on the grill and cook the chicken.
The third surprise
They also do fantastic Iberico pork.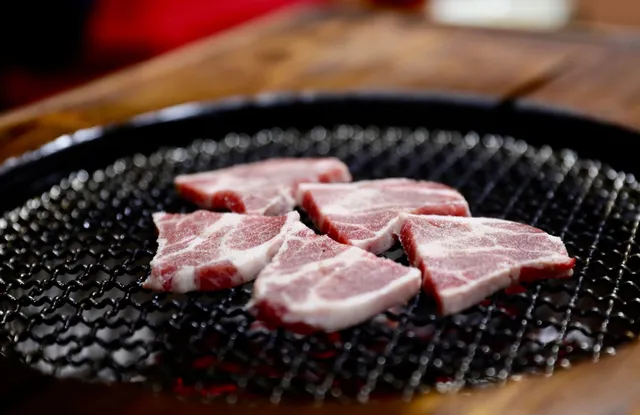 I was floored.
So far I had been astounded by the deliciousness of the fresh chicken, but when the last plate arrived and it was Iberico Pork belly, I couldn't hold back my giddiness.
The taste of an altogether different meat with a sweet fatty flavor provided a momentary respite from the chicken. By the time I had finished eating the pork, I was already in the mood to eat chicken again. The two meats in succession could have easily led to an endless moreish cycle.
Along with the main courses, there were a variety of other things on the menu--like a pairing of shitake mushrooms and green peppers, chicken wiener sausages, chicken neck, chicken wings, gizzards, even an onigiri rice ball. Rumor has it that pro baseball players have been known to make incognito visits to Sankuu when they are meant to be at the training camp.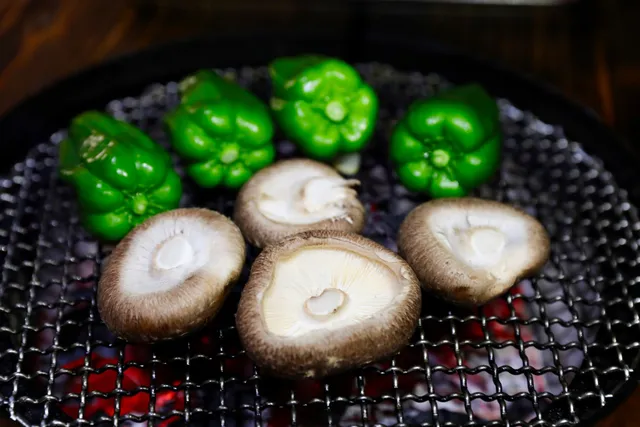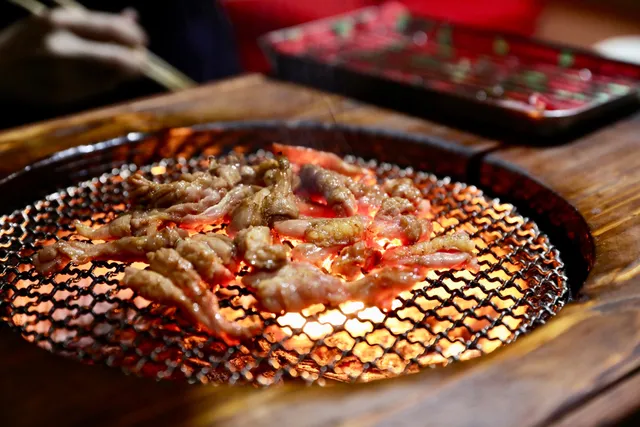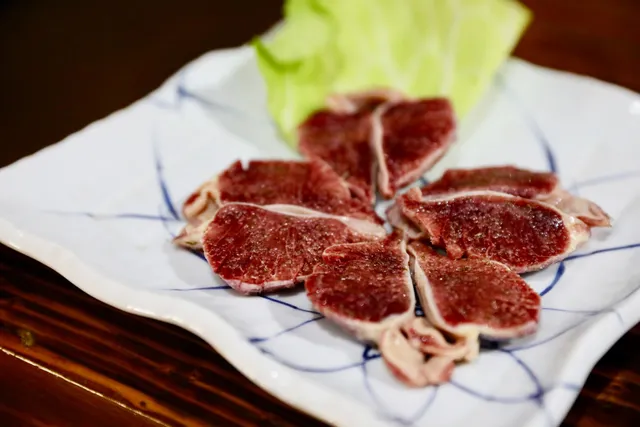 To accompany the meal I had a bottle of yet another Nichinan product, Takumi no Kura, a potato-derived shochu. The fragrance was nice, yet not too overwhelming. It was of the easier-to-drink, lighter variety of shochu, and perfectly matched the flavorsome meal that I was eating. I would recommend it highly.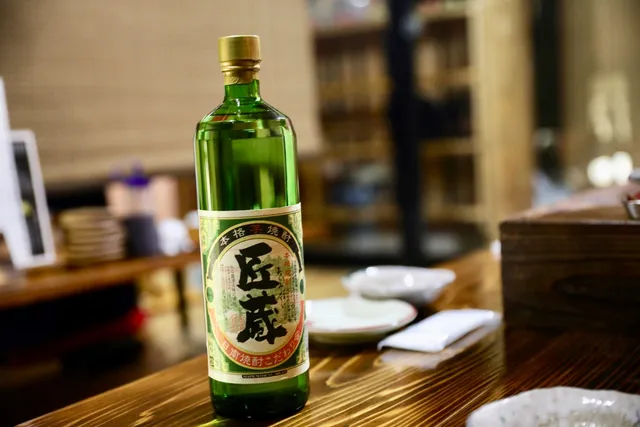 While I wouldn't say that I can't eat any other chicken for good, I will from now on compare every slice of meat I ever consumed to what I ate at Sumibiyaki Sankuu. I'm hesitant to admit it, but it has raised the bar.
If you order by the course, the set menus start from 2500 yen (roughly $24), a fair price. I really want to go again.
Sumibiyaki Sankuu
Address: Miyazaki Prefecture, Nichinan City, Kazeda 2693
Phone: 0987-23-7345
Hours: Open all year during the day and evening (you must reserve the day before though)
Special thanks to Nichinan City