For the best seafood when traveling, head to the local fish market
Translated by
Thomas Evans
In Nichinan city of Miyazaki Prefecture--famous for its pole-caught katsuo (bonito)--there are any number of spots where you can find great seafood. While the city has its share of izakaya (Japanese-style pubs), there are also establishments offering course meals, places that focus on local specialties, and more.

Visiting a town like this, you feel determined to eat great seafood before you leave. It's practically an obligation.
Can't go wrong at the sakanaya-san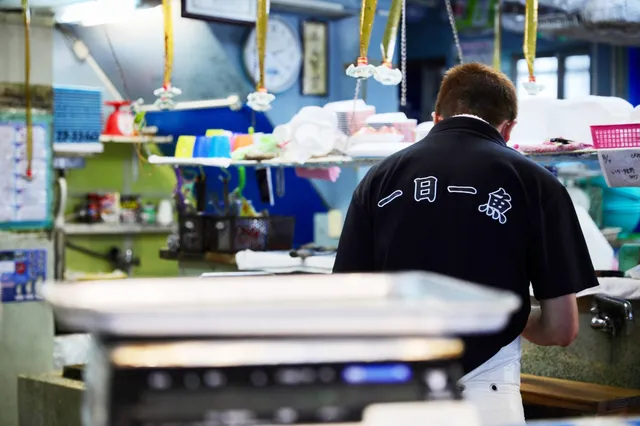 Shirt here reads, "one day, one fish."
It should be a maxim: trips to places by the sea deserve trips to their local sakanaya, or fish market.
Admittedly, it's uncommon for people to put "visit local fish market" on their travel itineraries unlesss it's a place like Tsukiji, and travelers tend to fill up their schedules with more tourist-oriented local activities.
Usually these activities won't be bad at all, so people might end up heading home thinking, "man, that was great!"
However, with just a little effort, research, and more walking around, it should be possible to catch a glimpse of a locale's "true character." A piece of that character can be found in local fish markets. After all, these are places that have been cherished by local residents for some time.
So while it would have been fine to go into some place and eat a donburi (rice with toppings) of some kind, I treated myself to a luxurious experience by purchasing a slab of sashimi, and having it sliced for me on the spot.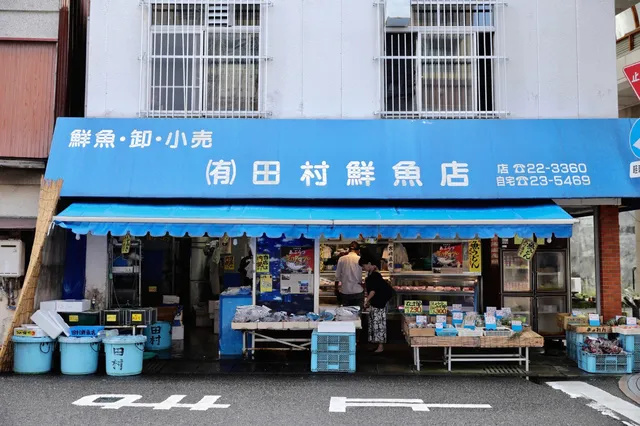 Tamura Fresh Fish Market (Tamura Sengyoten)--located in the Aburatsu Market District (Aburatsu Shotengai) in Nichinan--has been open since 1966 and is a staple of the community.
While I was there, an older lady who came by to shop struck up a conversation with me:
"You, where are you from? Tokyo, huh? And you came to this shop? Well I've been coming here ever since I got married, and let me tell you - you can't go wrong here!"
A feast by the sea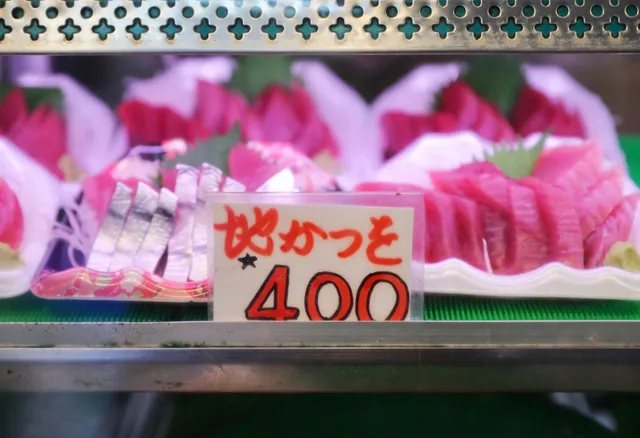 I bought a ton of local katsuo (bonito) and iwashi (Japanese pilchard), drove out to where I could see the ocean, and had a feast in my car. I ate the fish with a sweet soy sauce particular to Kyūshū, being mindful to not get it all over the car (a rental)... but man, it was good. Everything was top-notch, from the chewy texture of the first bite, to the thick mouthfeel that followed, to the sweet lingering aftertaste.
It's hard to put into words, but unlike when eating steak, my whole body seemed to burst with the vitality of fresh fish.
You know? When you eat amazing fish, you just feel alive again.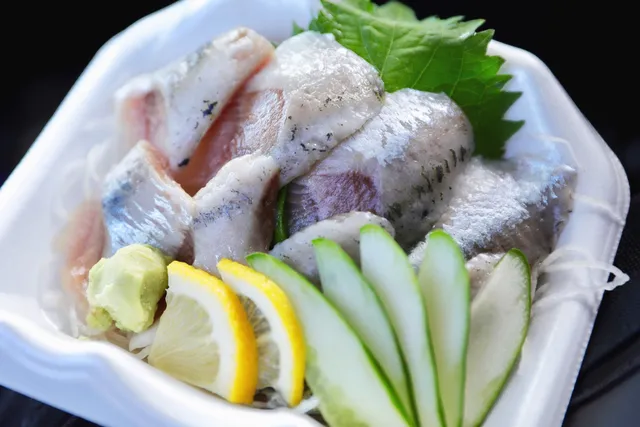 Making an activity out of a sakanaya visit
As much as I enjoy discovering delicious local fish at the places I visit, "going to a fish market" isn't something I had considered much before. But while you see things like "experiences you can only find here!" plastered everywhere, eating sashimi at a local Nichinan sakanaya-san truly felt like something I could only do at Nichinan.
From that perspective, that old lady saying to me, "Wow, and you came to this shop?" feels like the highest form of praise.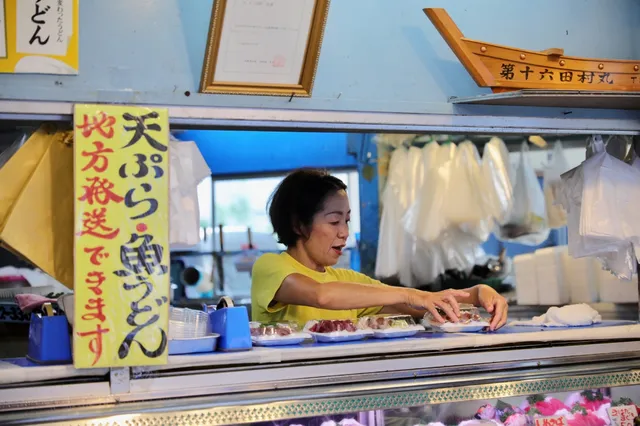 Sign reads, "Tempura, Fish Udon/We do deliveries"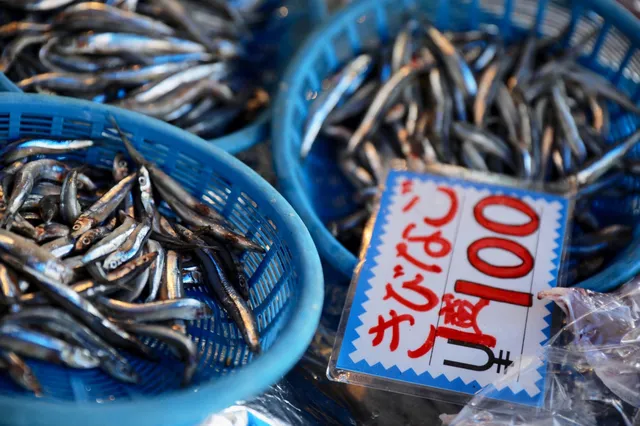 Kibinago (silver-stripe round herring)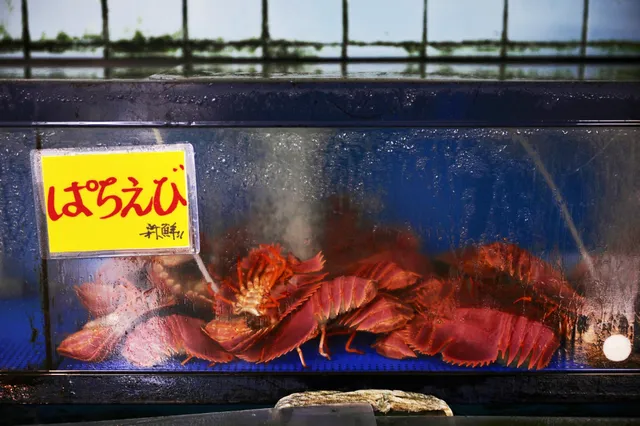 Pachi-ebi (slipper lobsters)
Tamura Fresh Fish Market

Address: 8-1 3-cho Iwasaki, Nichinan, Miyazaki

Phone: 0987-22-3360
Special thanks to Nichinan City