Bacar, an Okinawa restaurant where servers run to bring you piping hot authentic pizza
Translation by Satsuki Uno
When a local connection first introduced Bacar to me, I couldn't conjure much excitement. Pizza in Okinawa, of all places?
Plus, in an age where we're used to a wealth of pizza toppings to choose from, there's only two pie options at this restaurant: margherita and marinara. Why? Because when reduced to its simplest form, we can then purportedly experience pizza at its very essence.
When hearing that, I knew I had to try it out.
Okinawa Bacar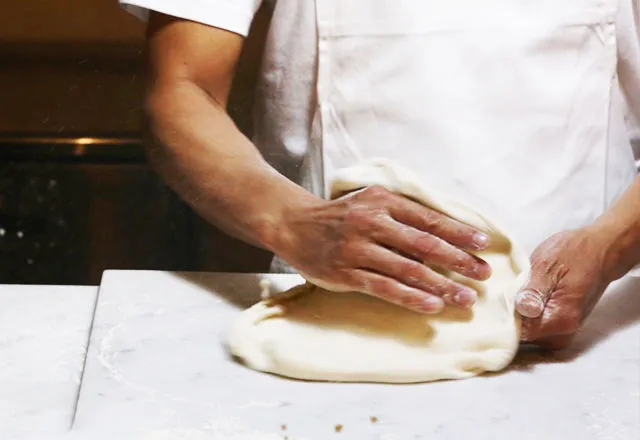 Bacar lies on a quiet street near Kencho-mae station, its vivid Indigo front contrasting with the prosaic midrises that surround it. The appearance of the venue looked glum and subdued, betraying the bustling, fiery atmosphere within.
I asked the owner, Daisuke Nakamura about his vision.
"I want people to taste the dough," said Nakamura. "Gauging the outside temperature and the conditions of the day, I adjust the fermentation [in the yeast] and baking temperature, using all the senses. I used to work at a restaurant in Tokyo, and wanted the Okinawan people to eat similar pizza here. I think real pizza is a convivial food culture, and wanted people to casually enjoy it, which is why I also do catering for events as well."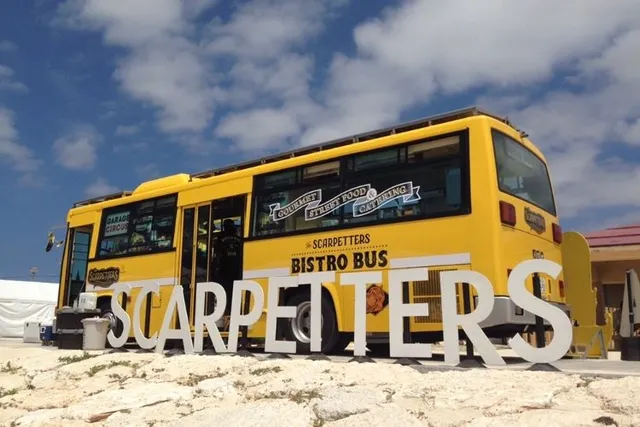 Waiters rush to serve you sizzling-hot pizza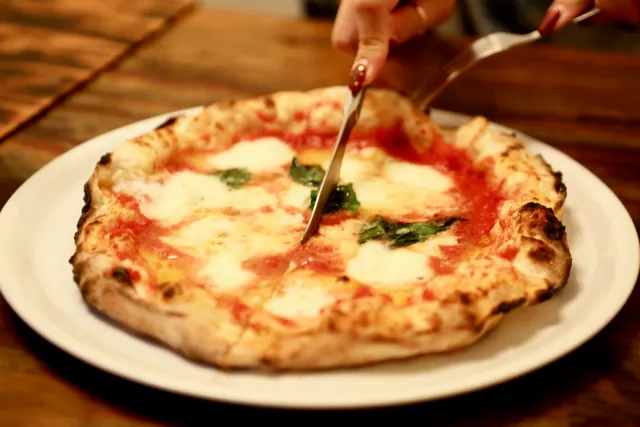 As soon as the pizza is done in the traditional brick oven, with the mozzarella cheese sublimely melted and the dough toasted to a crisp exterior, the waiting staff dash to customers to serve the pies at their best, even when the restaurant is (often) full.
There's an intensity to the experience that inspires even the patrons to chomp down while it's steaming hot, as opposed to leisurely taking bites. Being mindful of not searing the roof of my mouth I take a bite, the taste of the floury dough spreads across my mouth, the soft cheese mingling with the basil leaves. The only way to describe it was, "delicious!"
While the aesthetic is simple, the process for making the pizza is also simple. I seemingly witnessed the art wonderful of subtraction.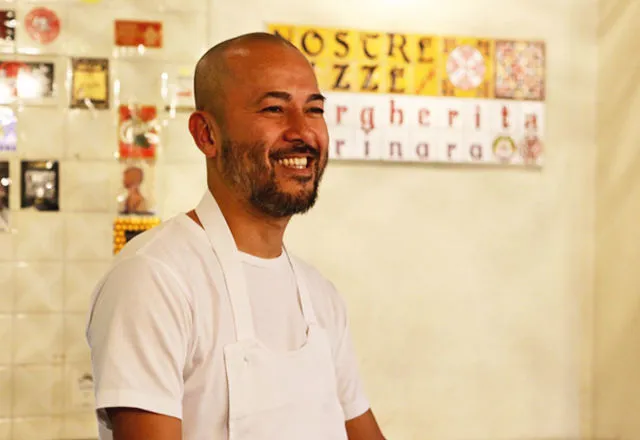 Appetizer, with Okinawa's own "Kobe beef"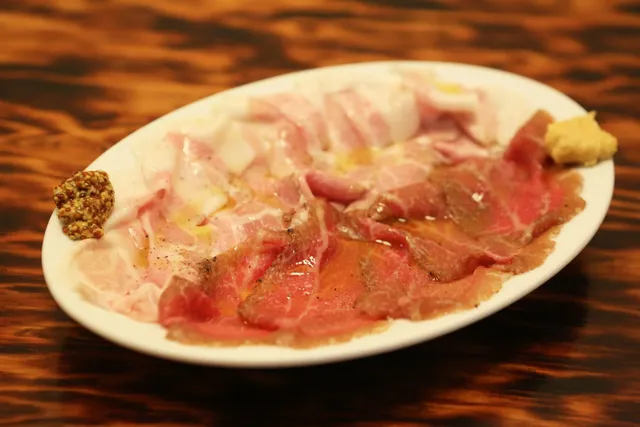 Prior to the scrumptious pizza, we ordered an appetizer plate of two types of homemade ham, sourced domestically. Contrasting in color, the island pork has a soft yellow hue, while the Motobu beef (the Okinawan equivalent of Kobe beef) is a deeper red. Again, straightforward in presentation, yet delicious.
Other options include seafood salami and broccoli-based starters to whet your appetite.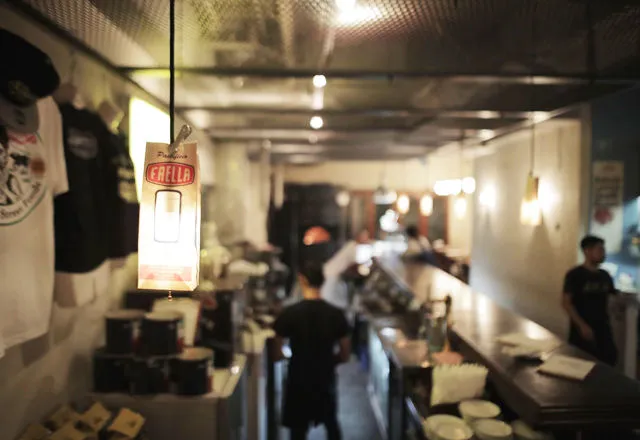 Stylish touches abound, like the iconic Faella pasta bag from Napoli used as a lamp shade.
The odd juxtaposition of pizza and Okinawa. If you're like me, you'll be pleasantly surprised.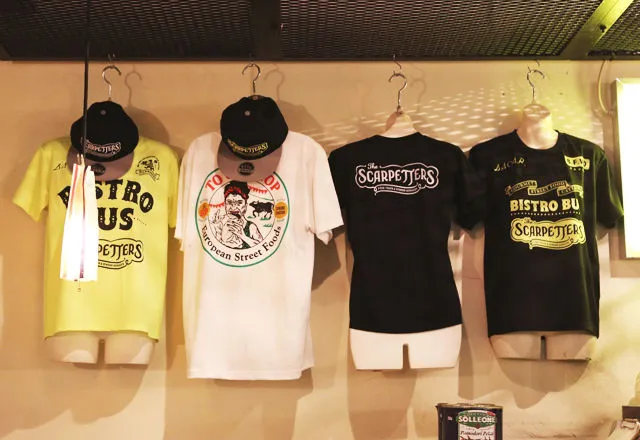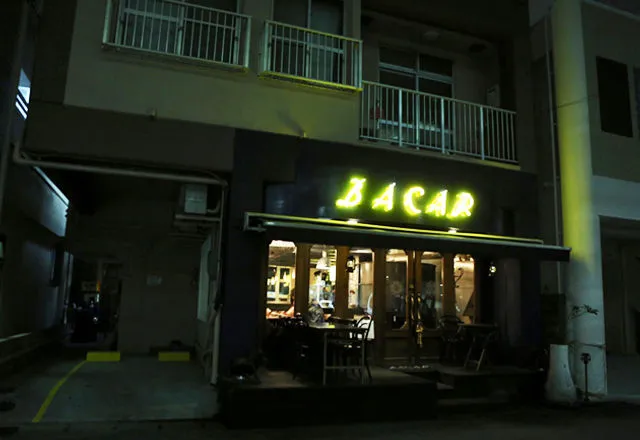 Bacar

Location: 3-16-15 Kumoji Naha-shi, Okinawa prefecture
TEL: 098-863-5678
Open: 18:00 to 23:00 (L.O. 22:30)
Closed: Open everyday