Udo Jingu, one of three rare descending Shinto shrines
While gazing at the Pacific I walk through a cave, eventually reaching the vivid vermilion shrine. For my wishes to be granted, I throw undama (stones with the kanji character for "luck") towards the kameishi, or turtle-shaped rock overlooking the foamy waters. For many that's the highlight of Udo Shrine, but getting there is just as much an adventure.
Walking the Mt. Udo worship path called Hacchozaka is not a leisurely stroll, but an arduous trek.
From Fukei harbor to the shrine's gates is about haccho, or 800 meters (about 2600 feet) of stone stair steps, and during summer gobs of sweat pour down your head as you press forward.
Climb, descend, climb again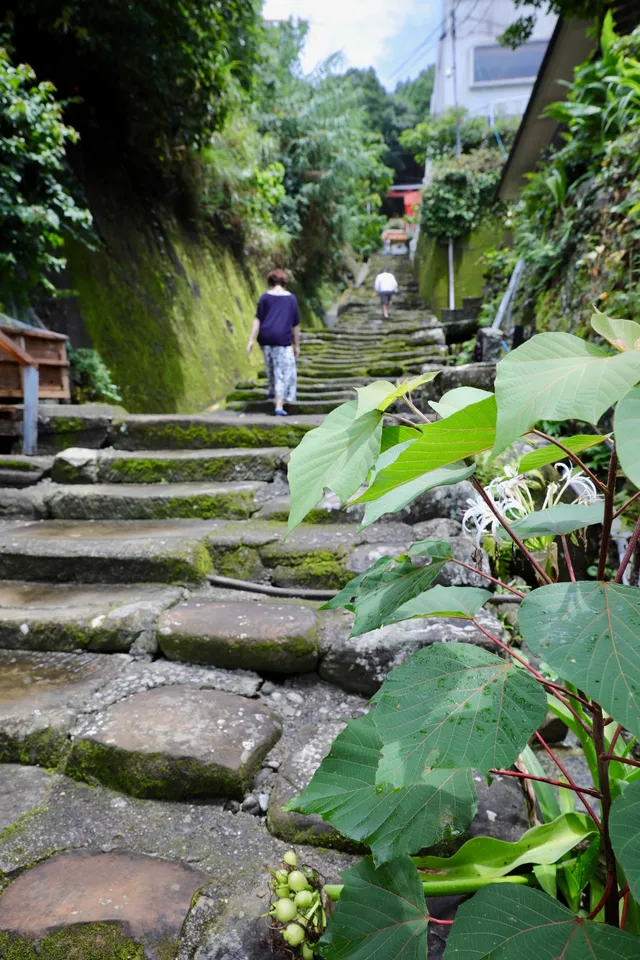 Hacchozaka was built in the Enryaku era between 782 and 806 AD, with nuns purportedly carrying giant stones atop their heads to build the pathway. Considering I was getting winded just climbing the steps, that's quite a feat.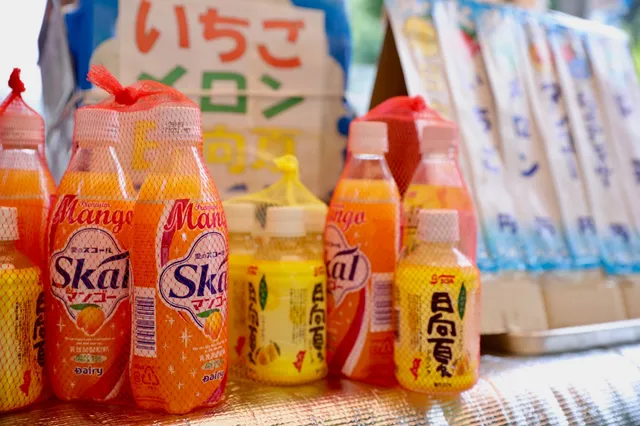 To rehydrate I was drinking mango-flavored Skal of Love, a favorite of Miyazaki locals.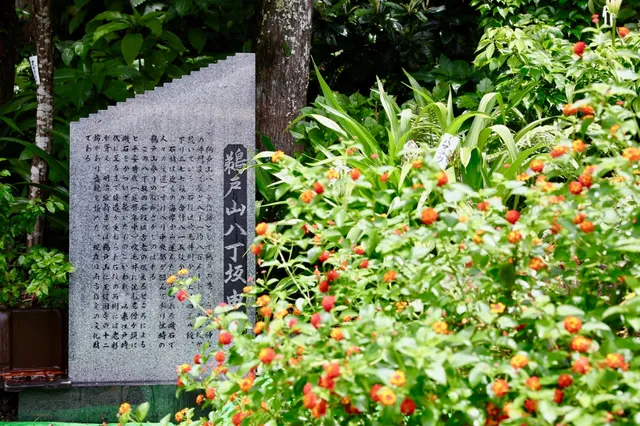 The number of people dwindle as I climb higher and higher, giving me time to appreciate the scenery surrounding the stairs.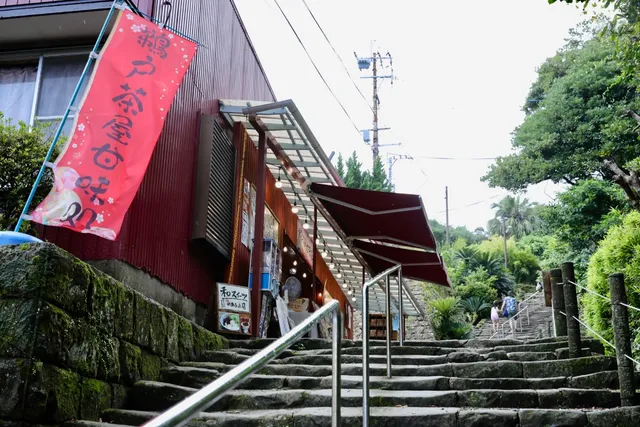 You can treat it as a brutal core workout by charging up the steps, or gradually make the ascent, stopping by teahouse alongside the path.
Gradually as the crowd thins further you can only hear the sound of your heavy breathing and heart thumping--looking up and wondering when you'll see a break in foliage to catch sight of the vivid Pacific.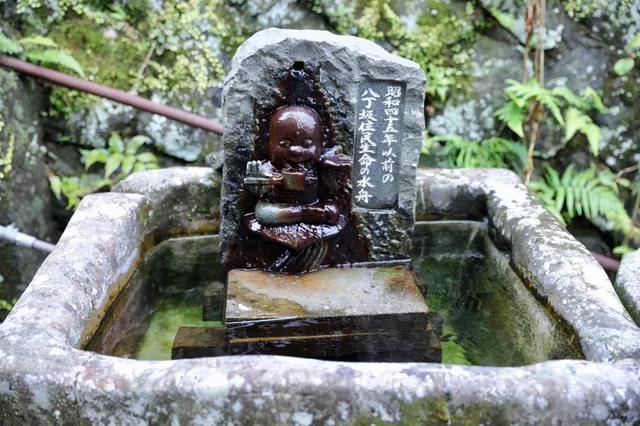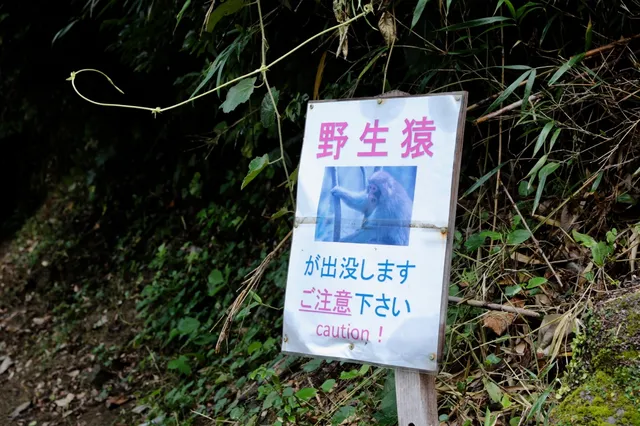 A warning of wild monkeys that may appear during your hike.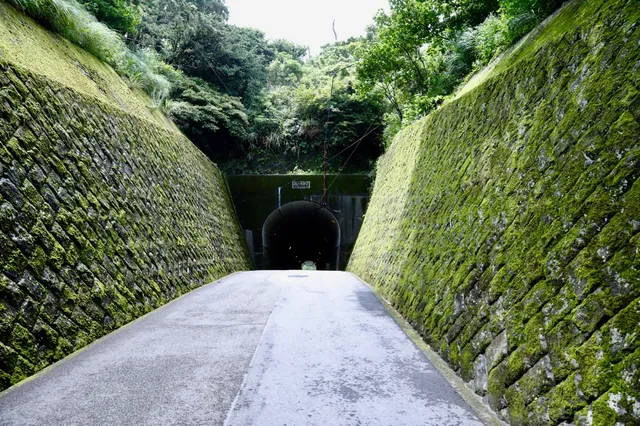 Finally, walking down to the Descending Shrine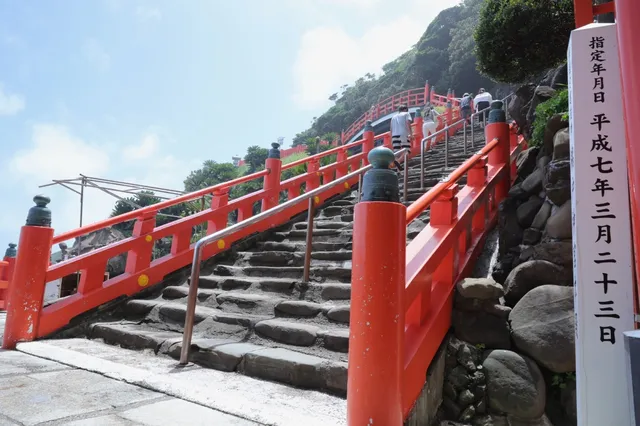 Known affectionately as Udo-san, it's at the tip of a headland facing the Sea of Hyuga.
It was a long jaunt, and lastly we come to the shrine that has you climbing down the steps—it's a rarity considering almost all shrines have you going up stairs, to where it's called Nihonsandai Kudarimiya, or one of the three great descending shrines.
Known for its strong waves crashing on the rocky shores, the area is a picturesque blend of reds, whites and blues.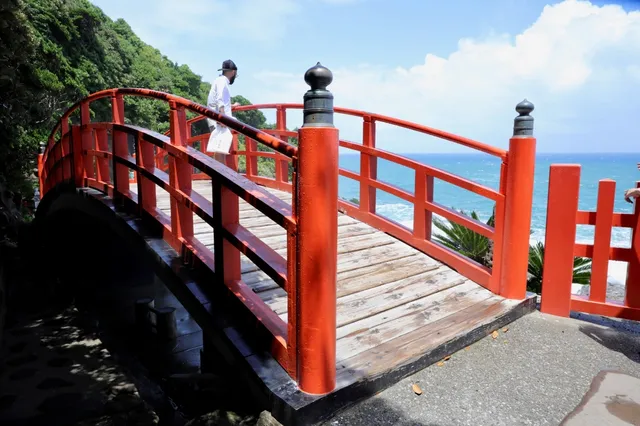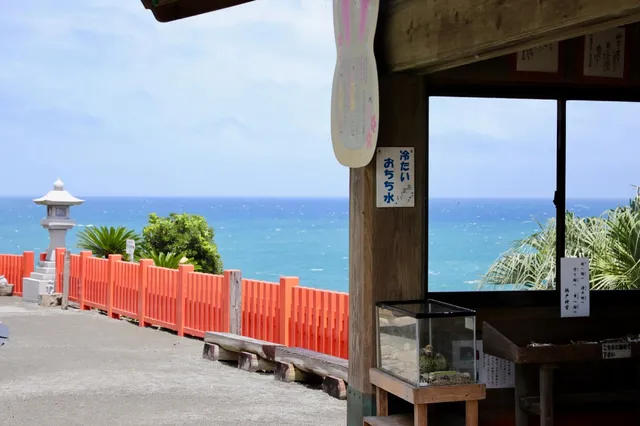 Aside from the shrine, there's Ochichi-iwa, named after a rock outcropping that looks like a breast (complete with an areola), and a spiritual rock called Kameishi. In the past, people would throw money at the rock, but given its precarious location (and the temptation to climb down to pick up coins) people instead buy the aforementioned undama lock stones to throw instead.
Trekking shrine worship. It's an activity you don't experience every day.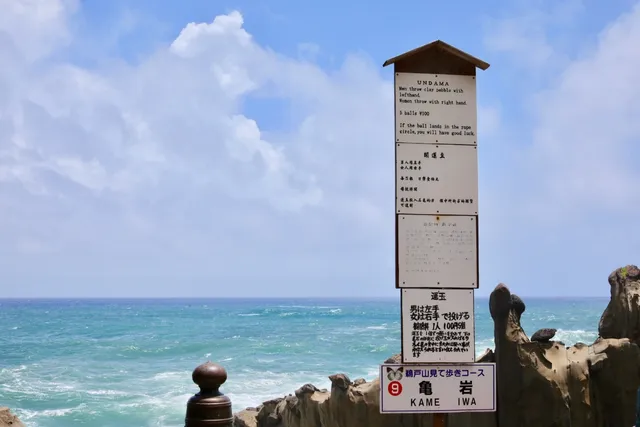 Address: 3232 Miyaura, Nichinan-shi, Miyazaki 887-0101
Phone:0987-29-1001
Hours:6:00am - 7:00pm(April - Sept; 7:00am - 6:00pm(Oct - March)
Special thanks to Nichinan City