Traditional cooking, Edo-era lodging in a preserved castletown
"Good morning!" said a lively group of grade-school students, even bowing their heads towards me as we walked by. It's an unexpectedly polite gesture being accustomed to life in Tokyo, but as a local guide explained it, that's all part of Obi, Nichinan City's castle-town heritage.
As a feudal domain of 51,000 daka, or crop yield (roughly 35 square miles of land), Obi was a vibrant place where commerce and the military class intersected. The remnants of that history pepper the cityscape, and two places in particular highlighted its charming push to revitalize tradition into a modern context.
Kiraku: Rest with comfort and ease
Formerly a manor of a mid-level samurai vassal, Kiraku (Ohya manor) is a tastefully modernized lodging blending tradition with the comforts of contemporary living. The airy kitchen for example combines the all the up-to-date amenities you'd expect like an IR stove or microwave, but juxtaposed with an old kamado oven.
Designed by Nomura Kogei Co., the building's renovation itself was an adventure, as described by Obi district's revitalization coordinator, Kouki Tokunaga.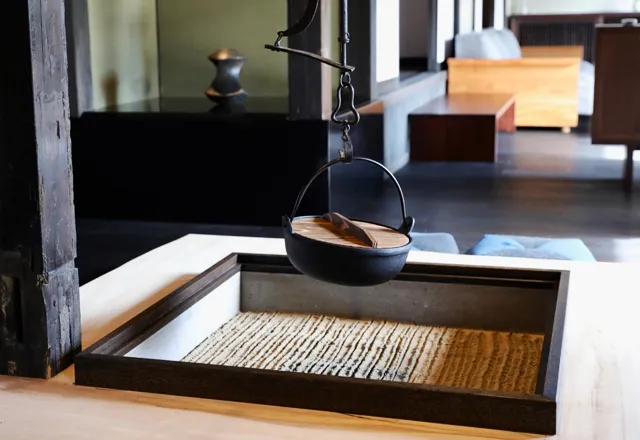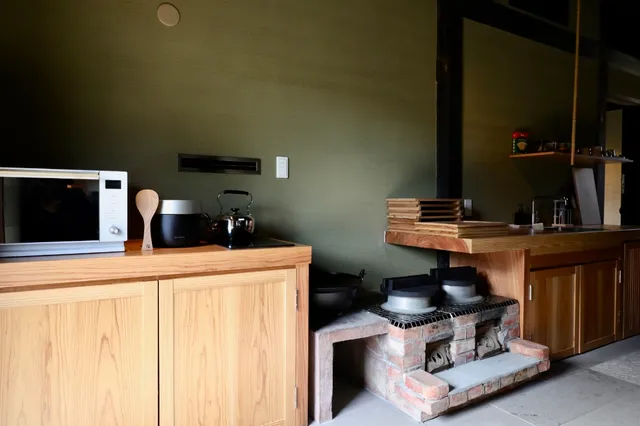 "When we were renovating the residence, we found an old katana from behind the rooftop beams," said Tokunaga. "The owner's grandfather apparently was a collector of them and had 30-40 in his possession. When the confiscation order came during the war he probably hid them up there. Some tried burying the blades in the yards, but they'd rust and go bad."
Its unique history draws people from all different types of backgrounds.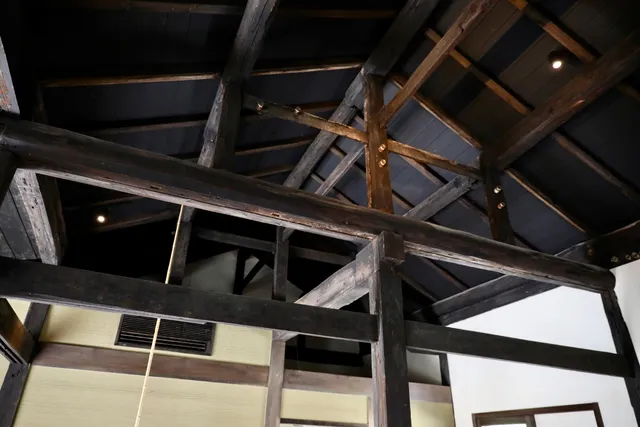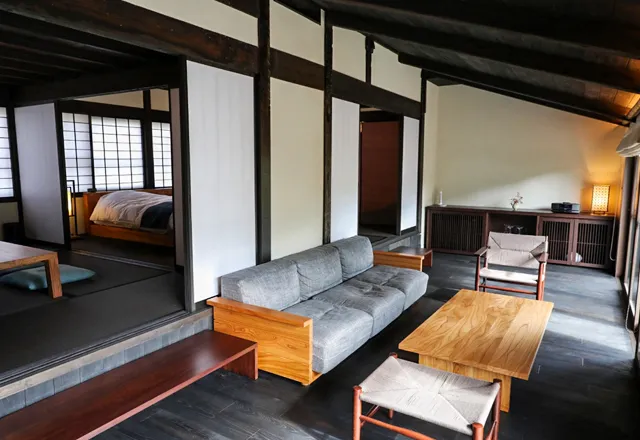 "We often get families, or grandparents staying with grandkids who even say 'that's one off the bucket list' as they leave," said Tokunaga. "Overseas travelers also relish the experience because of its Edo-era samurai residence roots, but with the comforts you can enjoy today."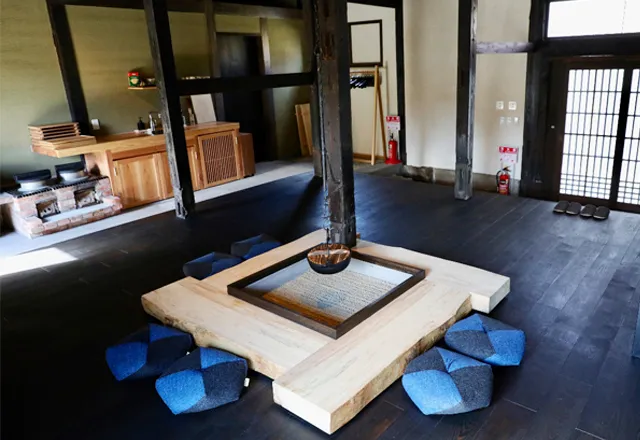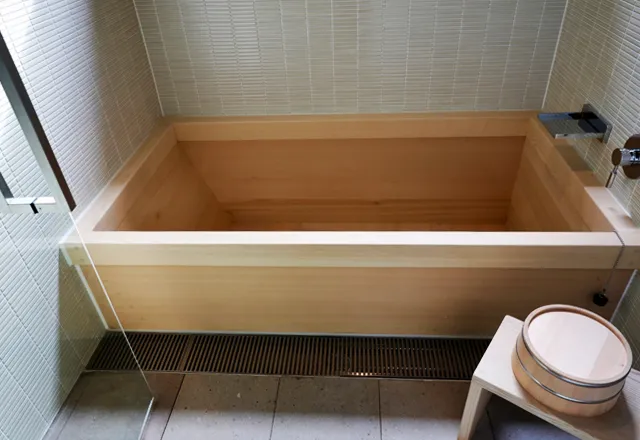 Characteristic of such revitalization in the area is how people work with municipalities to secure funding.
"Traditional buildings in of themselves are an asset to the region, and that needs to be conveyed to the outside world," said Tokunaga. "And once that gains traction, then there may be more and more young people that will want to come here, to work and make an impact. Our goal is to make that cash positive and create a robust economy, but I'd say we're still around 2 percent there."
Course meal at a traditional residence
Yorokobian Ichino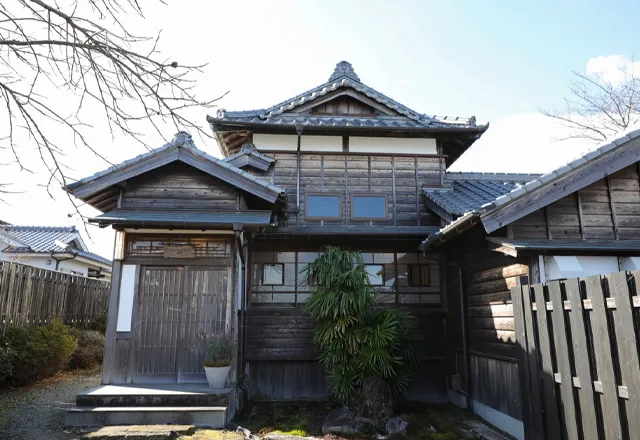 Only a minute walk from Kiraku is Yorokobian Ichino, a Japanese kaiseki cuisine restaurant run by Kazuo Kuroki, a chef with over 30 years of experience.
Themed after the four seasons both in ingredient and presentation, its vibrant dishes contrast with the earthen tones of the warm, rustic interior.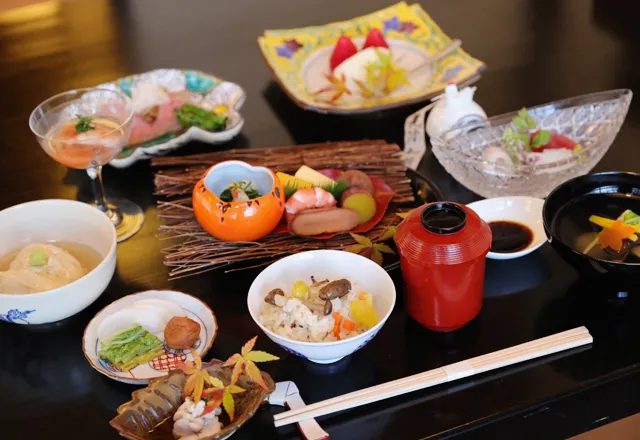 Ranking the dishes by personal personal preference, I'd choose:
1. Oyster with tomato sauce
2. Shrimp fritter soup
3. Miyazaki beef steak
I couldn't do justice to the food in prose, but each were made with such delicious precision, from the marbled cuts of wagyu to the refined taste of the takikomi gohan (seasoned steamed rice). Chef Kuroki also had previously worked in the Imperial Hotel, and his experienced showed.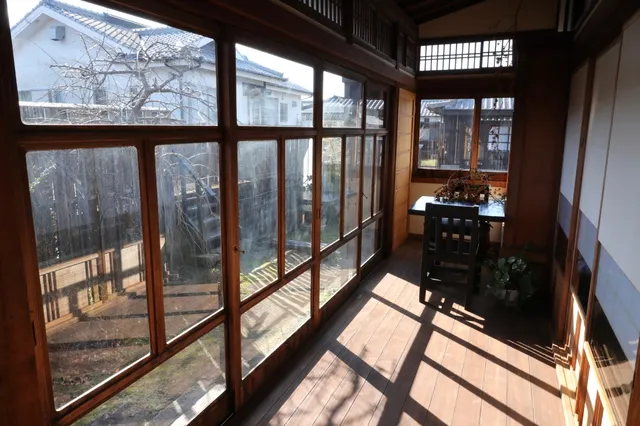 Walking through the halls felt reminiscent of a visit to my grandfather's house in the countryside, with plenty of light shining through the veranda walkway. And therein lies its appeal--it's tradition that feels intimate and relatable.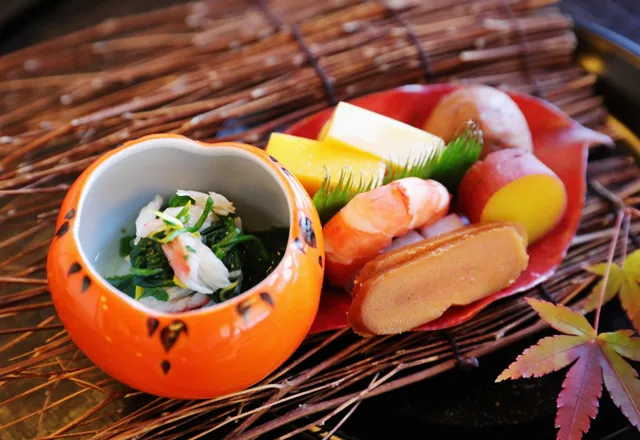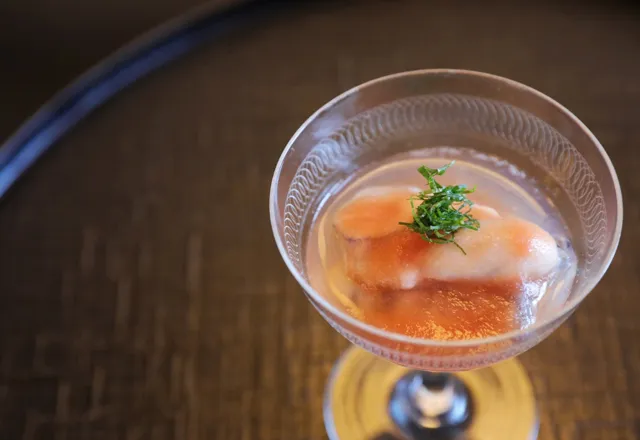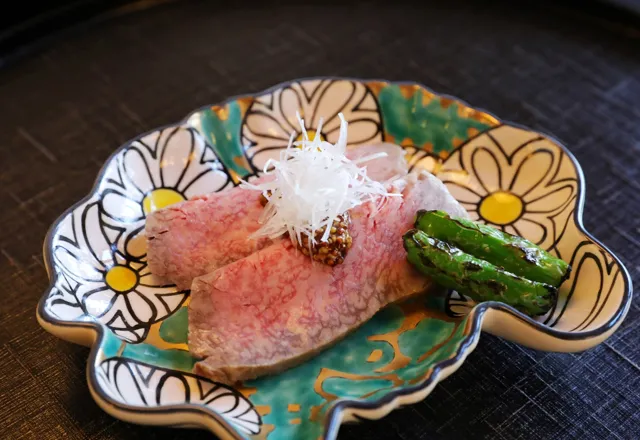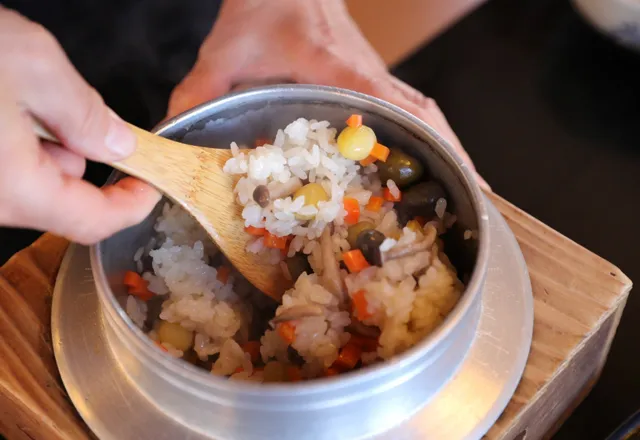 Yorokobian Ichino

5 Chome-2-41 Obi, Nichinan, Miyazaki Prefecture

Phone:0987-25-5551

Hours:11:30 - 14:00, 17:30 - 20:30 (M-Sun, open holidays)
Even walking the streets is a delight--koi-populated waterways line the sides of the streets and are iconic to the neighborhood, and the clear waters show the community's care in its upkeep.
Gazing at the sights, I found myself asking, "so when will I be back"? Given Obi's welcoming atmosphere and delectable food, hopefully soon.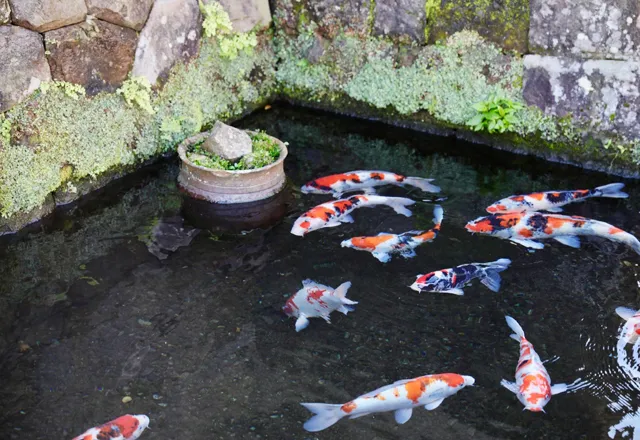 Special thanks to Nichinan City