Yuzu-flavored beer offers a taste of Nichinan microbrew
In recent years microbreweries have spread throughout Japan, thanks in part to the Japanese government easing brewing laws in 1994, with people no longer defaulting to a frosty mug of Asahi on tap.
I heard about a particularly distinct craft beer that's brewed by the shores of Nichinan's picturesque oceans, which brought me to Nichinan Bakushu. Having only opened last year, it started with a Belgian White, made with wheat, malt from America and hops from the Czech Republic.
Soaked in yuzu rind for a fruity taste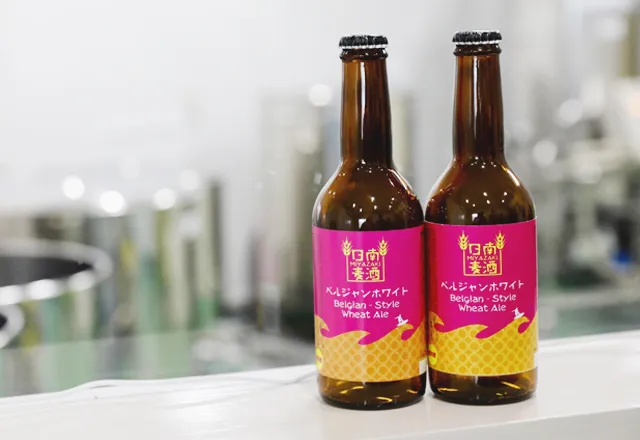 Usually Belgian Whites are made with coriander seeds or orange peels. But the citrus used here is yuzu from southern Kyushu.
"Around the time the fermentation is complete we let it soak in yuzu rinds for 5 days to a week to add fragrance," said owner and brewer Akifumi Hashimoto.
Having previously worked at a shochu distillery, Hashimoto saw the emerging craft beer trend and decided to start his own business, thus birthing Nichinan Bakushu.
Inspiration from Ginza's Hachiban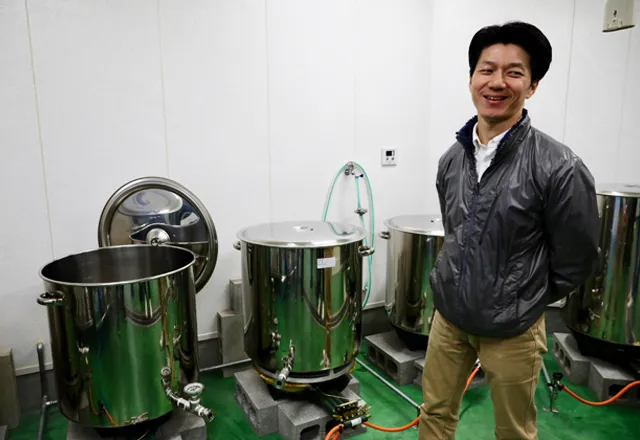 At first, Hashimoto didn't think he could pull off starting a microbrewery on his own.
"I've always enjoyed beer, but never loved it. That changed when I had a bottle of Samuel Adams, a lager from Boston. I also liked the idea of supporting your local economy through drinking craft beers," said Hashimoto. "But I thought to make a beer you needed to be a big corporation with massive factories, and didn't think it was doable on my own."
"Then one day I happened to walk into Hachiban in Ginza (a famous Tokyo craft brew bar), and saw they were making beers even with such a cramped space. It was a shock, and I thought that maybe I could do the same. So I started stuyding and researching."
Thus Nichinan Bakushu was born seven years later.
To obtain a license to make beers, he received training at Iwami Bakushu in Shimane prefecture as well as Shiroyama Brewery in Kagoshima.
The next beer brew--saison?
Having gained traction locally, the brewery is considering its second beer offering.
"I'm thinking saison beer will be next. It's something Belgian farmers drink when they're on lunch break in summer, and it's a brisk, refreshing type of brew," said Hashimoto.
As someone born in Nichinan, it was important for Hashimoto to name his craft beer after his hometown. Like the Boston lager that left an indelible on him, I left sensing the love in each glass—not just for the citrus brew, but for the city itself.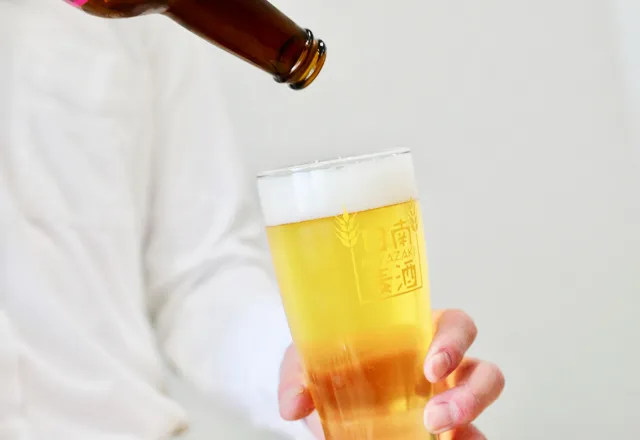 Nichinan Bakushu Belgian White

Ingredients: Barley malt, wheat germ, wheat, hops, yuzu peels, coriander seeds

Alcohol percentage: 4.5-5.5%

Nichinan Bakushu

Address: 1-1-37 Agatahigashi, Nichinan city, Miyazaki 887-0041

Phone: 050-1485-8425
Special thanks to Nichinan city