Obi, a castle town where tradition, modernity and art meet
Standing at the batter's box overlooking the field, I see stone walls of an old feudal-era castle on the other side, along with a historic-looking gate. Living in a place where history and modernity meet, organically intertwined—I was jealous of the junior-high school students of Obi in Nichinan that call this home.
Obi is a former castle town, now within Nichinan city in the southern part of Miyazaki prefecture. In 1977 the area was selected as a Preservation District of Traditional Architecture, a distinction given to dozens of regions across Japan.
Unlike other traditional neighborhoods, which are spruced up as tourist holes, or cordoned off as inaccessible showpieces, the castle town here integrates with society—modernized, yet retaining the exterior aesthetic and cultural sensibilities.
Last year was its 40th anniversary of that distinction, and to celebrate the municipality held a festival called Denken Week—an eight-day event held in residences of samurai of yore, highlighting culture, food and art.
Experiencing Denken with your five senses
Using a historic location, the event encompasses six different themes:
Samurai residences + projection mapping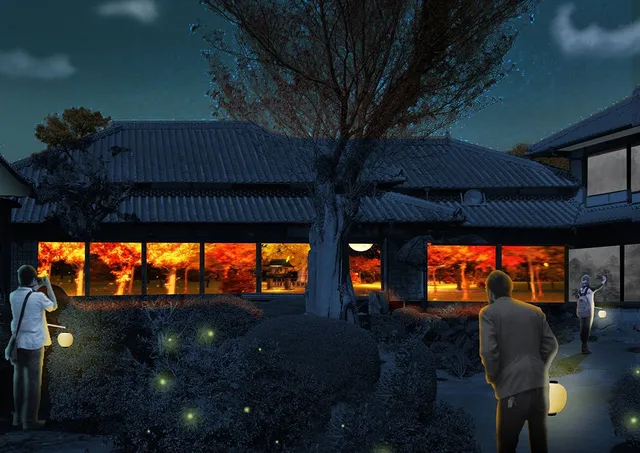 When thinking of projection mapping, you usually imagine laser-lit shows of projections on objects like show cars. Yet the medium works at Yoshokan, a house built in the beginning of the Meiji era. Shoji-adorned paper walls naturally transform into screens, showing images of Nichinan's cultural icons, like Taihei dancing or the mythological Yagorodon giant.
Experiencing day-to-day life with Parisian-style markets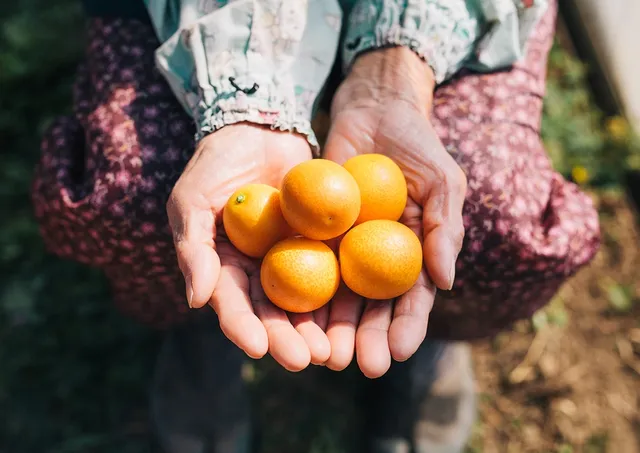 Supporting the local economy is one of the values in Obi, and it's host to markets similar to those you see walking the streets of Paris. Sold in these markets are food grown in Nichinan, or local artisan goods that are handcrafted. Entrance is free, and the castle's bell tower is used as the staging ground.
Knowing Obi through your stomach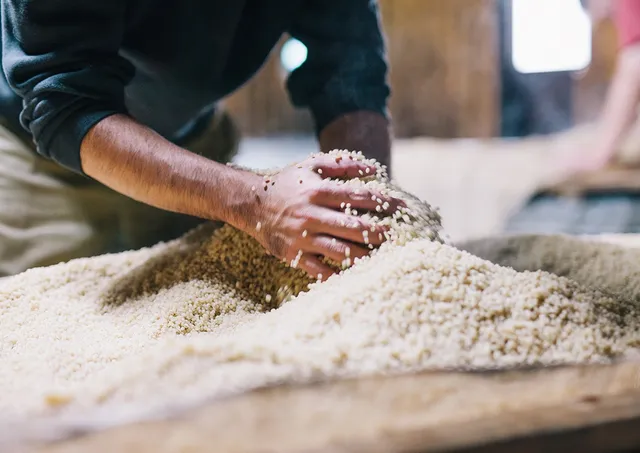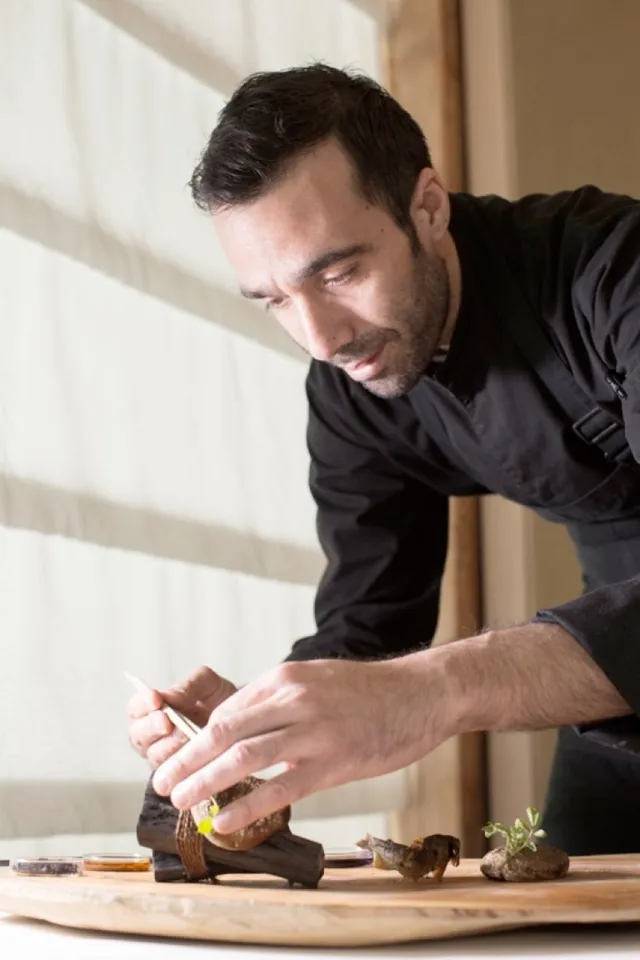 Exploring the relationship between culture and food is Gastronomie, a concept where Nichinan's food culture is expressed through using local, seasonal ingredients. French chef Lionel Beccat, executive chef of Equisse based in Tokyo creates each beautifully arranged dish.
Outdoor cinema in the castle town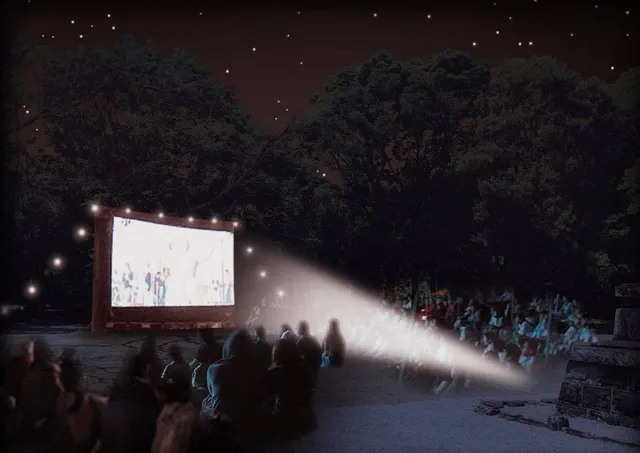 Drive-in theaters had never caught steam in Japan, and in the midst of streaming movies slowly taking root in Japan it's nice to watch famous films past and present in the courtyard of a historic residence.
Art as a starting point for community development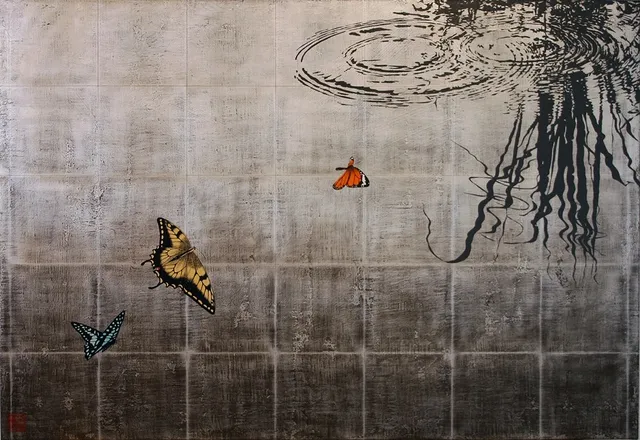 Drawing upon the talents of known artists who've come from Miyazaki prefecture like Takahide Komatsu (whose work is pictured above), Mariko Irie and Tatsufumi Kobayashi, Denken Week emphasizes how community nurtures and upholds the significance of art.
Bringing past, present and future together
To help foster future community development, Denken hosts an event called Talks, which discusses traditional regions beyond the Obi area, as well as other success stories in different municipalities. It's a collaborative atmosphere where both the guests and movers are encouraged to participate.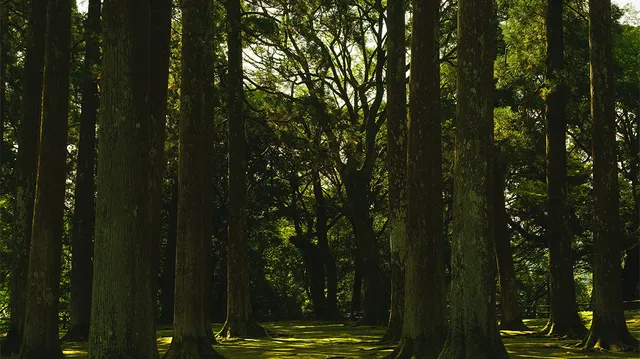 Walking through the town, I saw a thriving community—built not just by government or private entities, but by the people themselves.