5 delicious sweets made from Kanoya's acclaimed Beni Haruka sweet potatoes
Kagoshima Prefecture, located at the southern-most tip of Kyushu, ranks as the top producer of sweet potatoes in Japan. In Kagoshima, they find a way to integrate the adored root vegetable into all varieties of delicious food products. However, of the many companies making use of sweet potato I'd like to draw attention to Kanoya's "Beni Haruka" sweet potatoes.
Beni Haruka is a breed of sweet potato grown in Kyushu, with a purple-red skin and golden-white inside. Beni Haruka have become one of the most popular sweet potatoes for roasting as the sugars caramelize under the heat of the oven. A yakiimo (roast sweet potato) is truly one of the most delectable snacks on offer throughout Japanese winters.
Kanoya uses only the best seedlings, then giving their plants 40 or more days to fully ripen. They then inspect the potatoes to see whether they exceed the normal sugar content of sweet potatoes, and only those that do are chosen. This rigorous process sets the Beni Haruka sweet potatoes grown in Kanoya apart as a brand all to themselves.
Here are a selection of five different irresistible sweets made with this mouthwatering sweet potato.
1. Sweet and crunchy with an edible skin.
A sugary roast sweet potato treat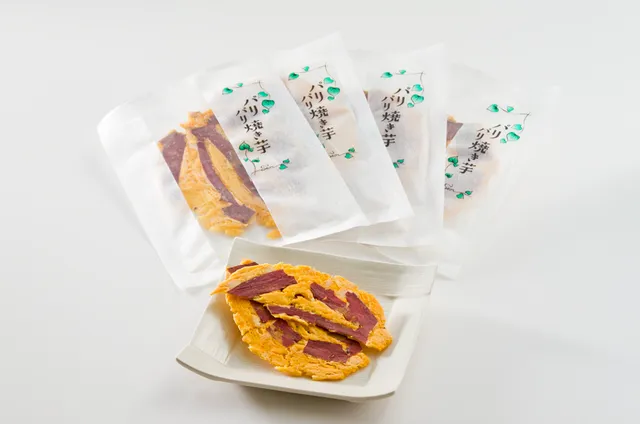 Made in-house by the farmers in Kanoya using their own sugary Beni Haruka sweet potatoes, the Pari Pari Yakiimo (or crunchy sweet potato), is a healthy snack for both children and adults.
After roasting, the sweet potato is pressed and dried with the skin still on, so that you can enjoy the taste of the raw ingredients.
■ Pari Pari Yakiimo(1188円)
Made by: Kanoya Trading Company Ltd.
Address: 1805-1 Nozatocho, Kanoya City, Kagoshima Prefecture
Phone: 0994-40-4851
3. 100 days of ripening
Dried Sweet Potato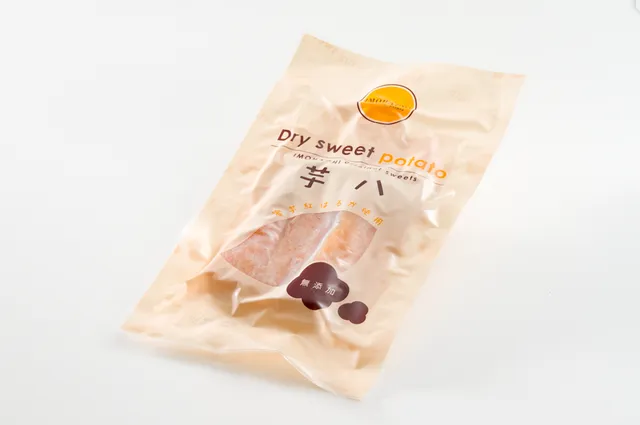 Next up we have a product made from Beni Haruka grown in the Ōsumi Peninsula. After being harvested, the sweet potatoes are moved into cold storage for up to a total of 60 days, enhancing the sweetness greatly and giving us the delicious end product. The process of steaming and drying altogether changes the Beni Haruka, giving the treat a somewhat moist texture.
■ Beni Haruka Hoshi-Imo(540円)


Made by: Imohachi 
Address: 1-24-45-1 Fudamoto, Kanoya City, Kagoshima Prefecture


Phone: 0994-43-9351
3. Nationwide favorite
"Oimokan"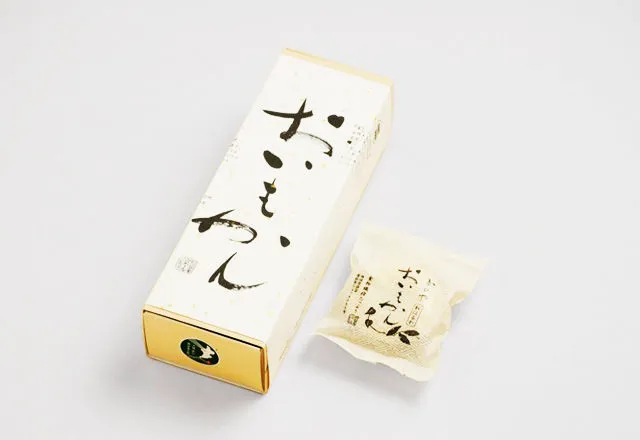 Kagoshima Karukan sweet is a popular local delicacy. The Oimokan is a gentle twist on this, where a sweet Beni Haruka paste is inserted into what looks like a cross between Rice Krispy Treats and a marshmallow.
With a gentle sweetness, and a wholly new and interesting texture all crammed into one tasty, healthy morsel, there is good reason that this has become a popular sweet available in every corner of Japan.
■ Oimokan(1100円)


Made by: Kineya Mont Dore


Address: Kitadacho 4-10, Kanoya City, Kagoshima Prefecture

Phone: 0994-43-7109
4. Crowd-pleaser for families
"Karaimo-yasan"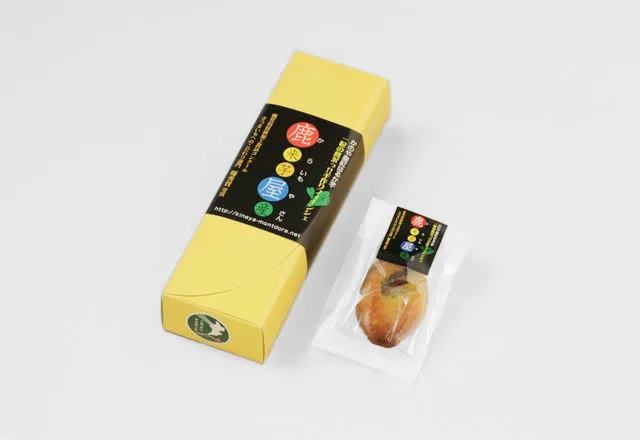 Karaimo-yasan uses sweet potato as a topping for the homemade, glazed confectionary. Actually, there is a fair amount of Beni Haruka kneaded into the dough of this baked sweet, too. Blended into this are herbs and salt to accentuate the excellent flavor of the sweet potato.
Like a fluffier madeleine cookie, it's a mellow dessert suitable for families to enjoy at home.
■ Karaimo-yasan(860円)
Made by: Kineya Mont Dore
Address: 4-10 Kitadacho, Kanoya City, Kagoshima Prefecture
Phone:0994-43-7109
5. Zero-additive senbei (biscuit)
Eating without remorse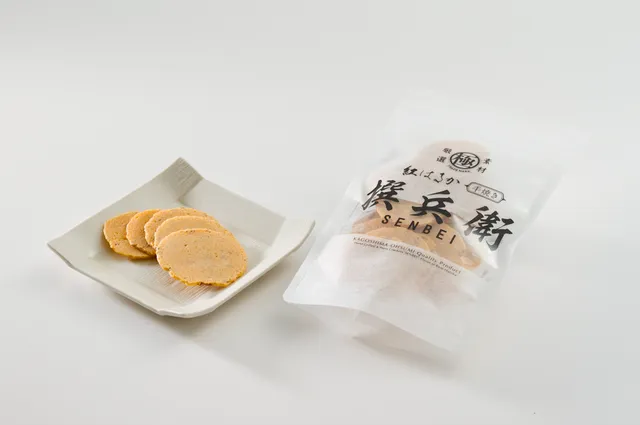 The final snack on the list, once again made with Beni Haruka grown on the Ōsumi Peninsula, is called Senbei Beni Haruka. Made without using a single food additive or allergen, it's a gem for anyone with health concerns. The carefully selected ingredients are all sourced organically in Japan. For those who aren't so keen on sweet foods or those concerned by food additives, I'd really recommend this simple yet tasty senbei.
■ Senbei Beni Haruka(860円)


Made by: ANET Ltd.
Address: 2869-1 Higashibarucho, Kanoya City, Kagoshima Prefecture

Phone: 0994-44-4415