The hidden beauty of Okinawa's waterfalls
Translation by Satsuki Uno
If there's one leisure locale you can associate with Okinawa, it's the island's sandy white beaches. But not commonly known by outsiders is its lush subtropical rainforest in the Yanbaru region, which has an accessible yet secluded waterfall.
Host to endangered species of rodents, newts and frogs, Yanbaru is a threatened ecological oasis, yet still beautiful when venturing into its unpaved depths.
"I will not follow where the path may lead, but I will go where there is no path." - Muriel Strode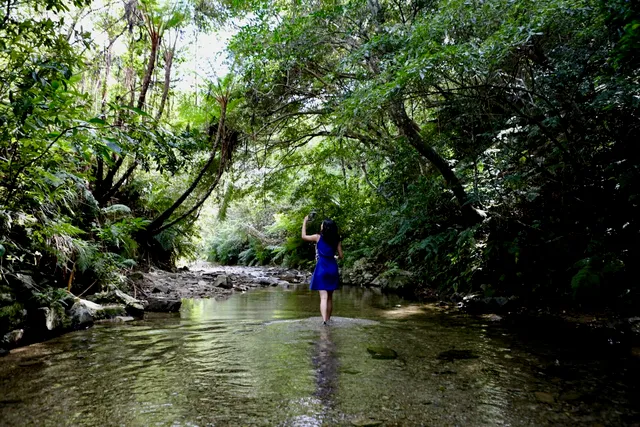 In the northern region of the Yanbaru is Ogimi village, an area with a series of rivers and falls--of which Ta is one of the tallest at 33 feet (10 meters). There's no defined trail, and through much of the 40-minute hike you'll be treading through the shallow river--so don't forget to wear shorts and waterproof shoes. The water typically is shallow enough to walk through, but check the weather to be safe--depending on the rainfall the water level can perilously rise, which left hikers in the past stranded.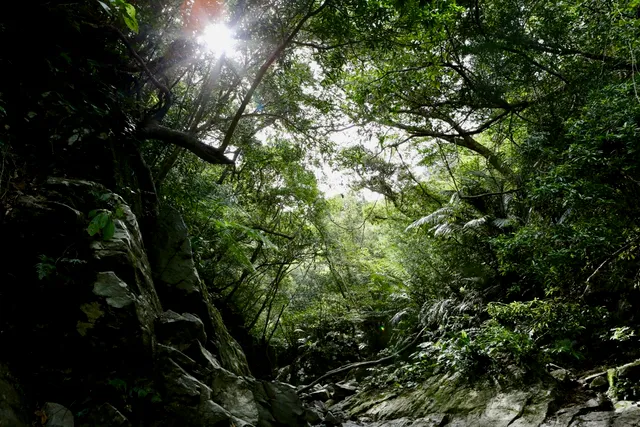 Gajumaru roots rise above the leafy green ferns surrounding the water and occasionally you'll glimpse the native dragonflies with their glimmering sapphire wings, providing a fantastic, if surreal atmosphere.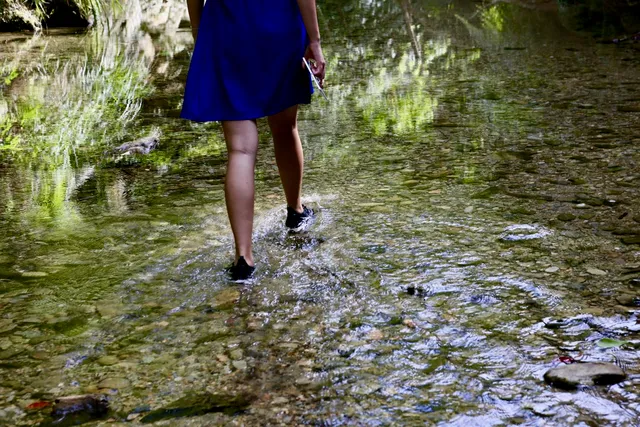 As you walk upstream, you'll start hearing sound of water cascading down. In addition to treading the water trail, there are also rocky slopes with ropes to help your ascent, and the path you take is at your discretion. While you don't need to be a decathlon athlete or tough mudder, it's not a casual stroll either--but the payoff is worth it.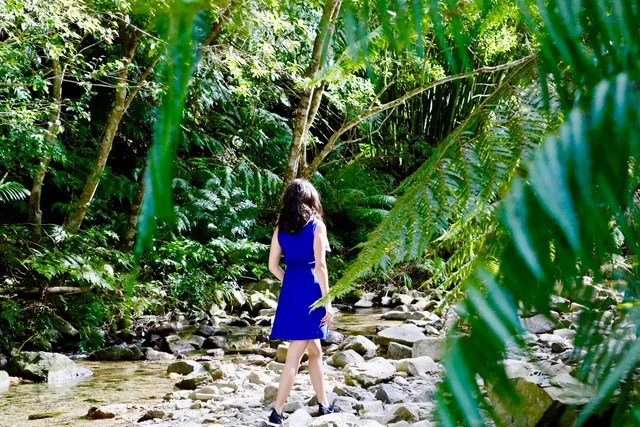 How did the waterfall get its name? While there's a swinging rope at the base of the falls, it likely didn't come from the King of the jungle, so I asked the the Ogimi Village's Tourism department for more information.
"This area is called the Tsunami region, and according to historical record it means 'high waterfall.'"
The exact etymology isn't known, and the other theory is that "taa-chi" means of "two" in Okinawan dialect, pointing to the waterfall being split in two.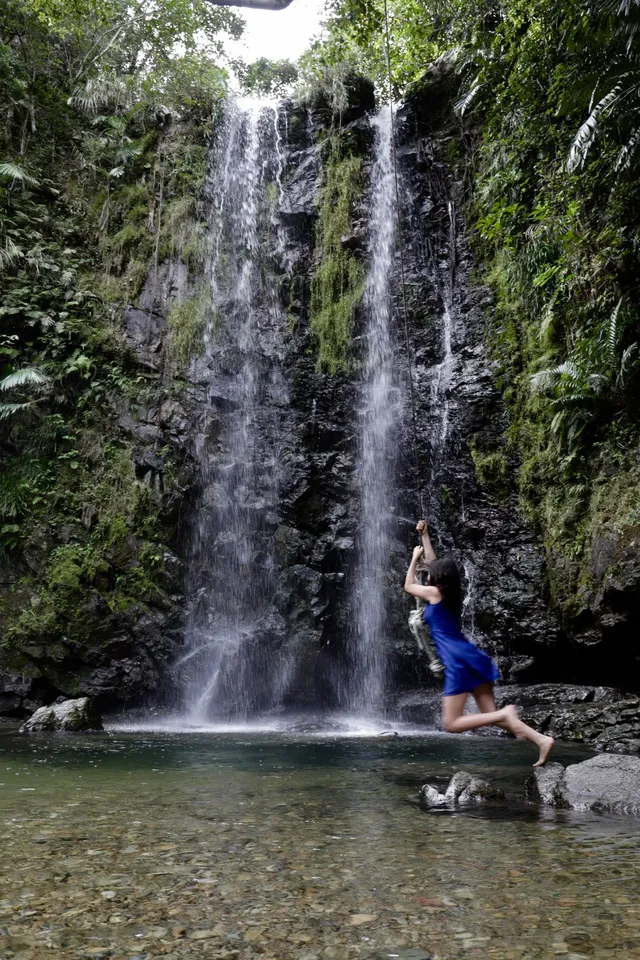 Since the wilderness of Yanbaru has shrunk over the years due to development, it makes the unbridled charm of the Ta waterfalls all the more worthwhile. Unlike the crowded beaches, it's a real getaway.
Ta waterfall

Location: 1971-678 Tsunami Ogimimura Kunigami-gun, Okinawa prefecture
TEL: 0980-44-3007
Parking lot: Seven cars, 3 microbus, Bathrooms, shower room. 10-minute walk to entrance of Taa waterfall. From the entrance it will be about 30 to 40 minute walk, going in to water trail.
Warning: There were incidents of visitors who have went in to the restricted area. Please follow rules and manners for this nature area.