8 great onsen in Gunma, Japan's "hot spring heaven"
The abundance of hot spring resorts in Gunma, with notable resorts such as Kusatsu in the west or Ikaho in the north, has seen the prefecture garner a reputation as "Hot Spring Heaven."
So in this onsen haven where do the locals go? Are there any hidden spots? I asked an acquaintance from the area, and discovered the residents don't go by popularity, but by spring water quality.
"You ought to pick baths that benefit your skin and health," the person said.
With that in mind I picked out eight representative examples of Gunma's best hot spring resorts, and included details about the qualities of each particular spring, as well as some context into the illustrious history of Gunma's hot springs.
1. One of three great onsen in Japan:
Kusatsu Onsen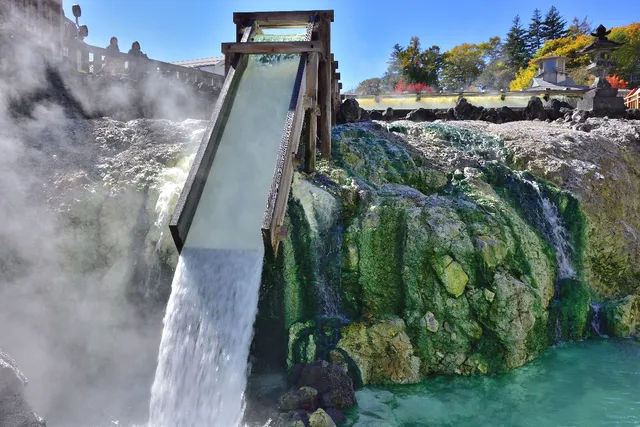 Kusatsu Onsen needs little introduction—along with the Gero Onsen in Gifu and Arima Onsen in Kobe, it constitutes one of the three great springs of Japan.
The water has an acidic quality that leaves a slight tingling or fizzing sensation on the skin. Listed amongst the wide array of balneotherapeutic benefits are the positive effects on cuts and scrapes, chronic skin conditions, hormonal conditions and arthritis. There's a saying that the waters can "cure everything but disease and love sickness."
2. Drinkable hot spring!?
Shima Onsen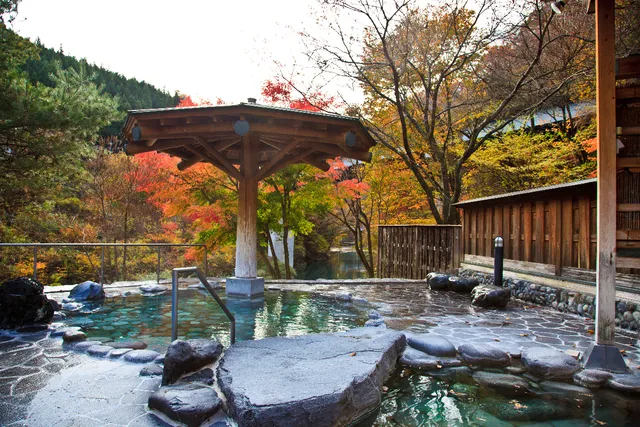 In 1954, Shima Onsen was the first hot spring to be designated a "People's Recreation Spa," a prestigious title that the Japanese government bestowed on a few select locations.
Even without mentioning the sprawling beautiful landscape, including the radiant Oku-Shima Lake, the copious flowing water at Shima should be enough to attract any visitor. Here at Shima, they have the long held belief that "bathing in the water is good for the skin, drinking the water is good for digestion" (paraphrased), so they have a station where you can drink fresh spring water. The belief is that the water can help with stomach problems and can promote a healthy appetite.
3. Health-promoting bath and the "Children's Bath"
Ikaho Onsen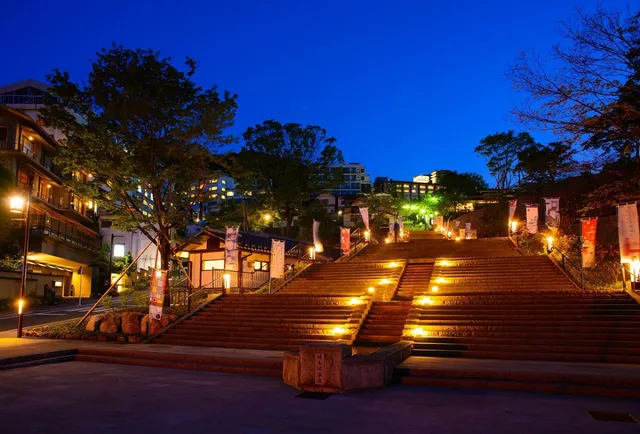 At Ikaho Onsen, there are two entirely different varieties of baths.
The first contains a unique blend of iron and acids that give the water a light brown tinge, earning it the name of the "Golden Bath." When immersed in the soft water, you feel your body heated from the core, which promotes better circulation. As it has been used to treat cuts, bumps and colds, it has become fondly known as the Children's Bath. The other bath, discovered fairly recently is called the "Platinum Bath," and is reputed to be good for recovery from fatigue and general promotion of good health.
4. The bath tour also a real pleasure
18 baths of Minakami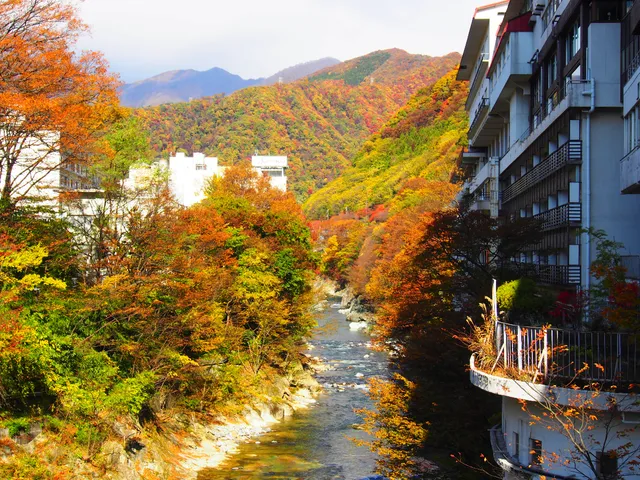 The town of Minakami has a grand total of 18 hot springs.
The main hot spring located at the center of the resort town is said to help with cuts, burns, chronic skin conditions, arthritis as well as other common ailments. Each spring has it's own unique specialization; for example the Kawafuru Onsen is said to have noted effects on neuralgia and rheumatism, whereas Sanazawa is meant to have miraculous effects on skin.
With an assortment of different effects on skin and health from each of the springs, a tour around the baths is a great option when in Minakami.
5. A spring that can even heal the gods
Oigami Onsen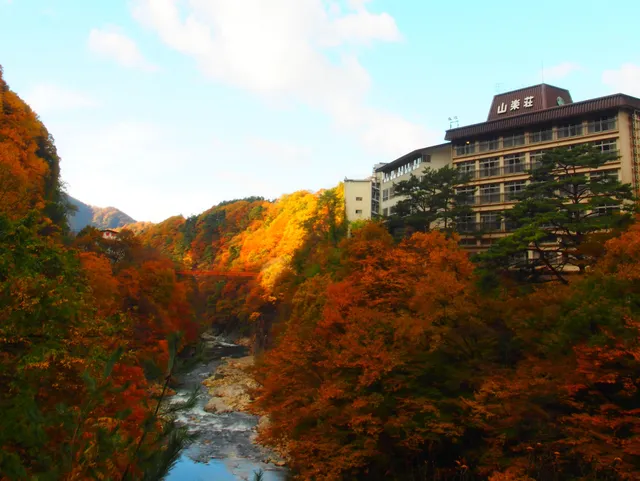 With Oigami Onsen (translated as the hot spring of the old god/spirit), the clues is in the name.
Legends have it that when the snake god of Mount Akagi was wounded, he came down to Oigami Onsen to heal before he pursued the centipede god of Mt. Nantai, earning a name for himself as the "god of pursuit." It is from this myth that the word "Oigami" originates. The water is said to have general healing properties, and in particular is meant to help with fatigue and exhaustion.
6. If you like to feel the heat
Manza Onsen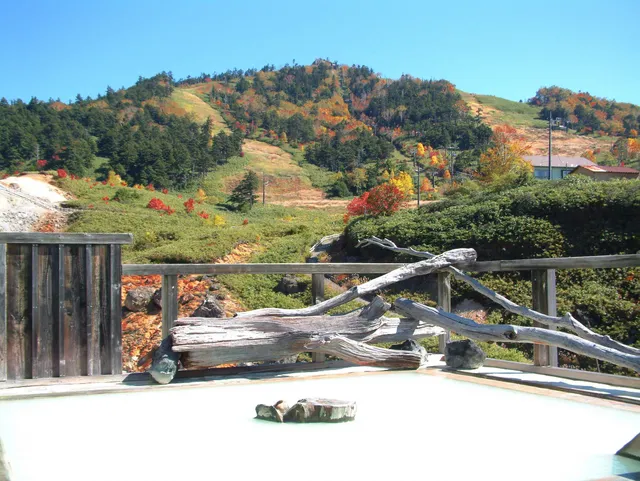 Despite being situated on a plateau at around nearly 6000 feet (1800 meters) above sea level, the waters at Manza flow plentifully. It is said that Manza is perched on top of a geothermal spot, which leads to a rather large amount of extremely hot water to spring up in such an unlikely place. Thick sulphurous spring water is widely known to be helpful with gastroenteropathy and neuralgia; it also seems to help with poor circulation, as well as muscular and arthritic pain.
While enjoying the hot water, you can also enjoy the expansive view from the plateau.
7. A bath for wounded soldiers
Yabuzuka Onsen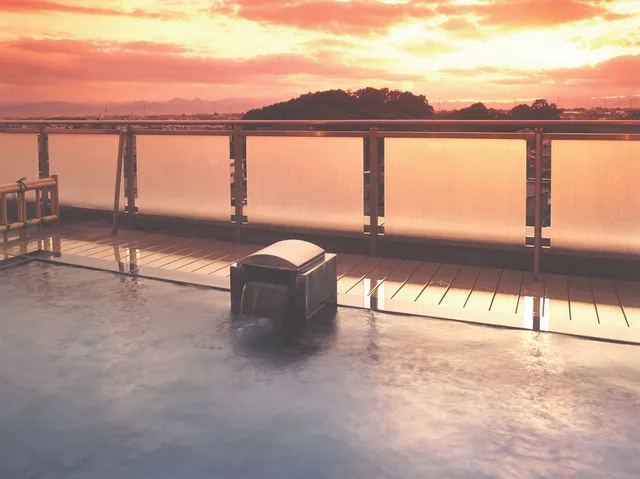 According to legend this ancient bath, located in a tranquil hilly countryside, was founded by the Emperor Tenji (626-672AD).
Set against a peaceful rural backdrop, this bath will not only soothe your body but also your spirit. The water contains metasilicic acid and sodium bicarbonate, which help with recovery from illness, relieving fatigue and promoting good health. It is said that in the past, wounded soldiers came to this spring in order to recover from their injuries. It is also known locally as the "private hot spring of Nitta Yoshisada" (a famous military commander, as he and his men were said to have frequented Yabuzuka.
8. Birthplace of the ♨︎ symbol
Isobe Onsen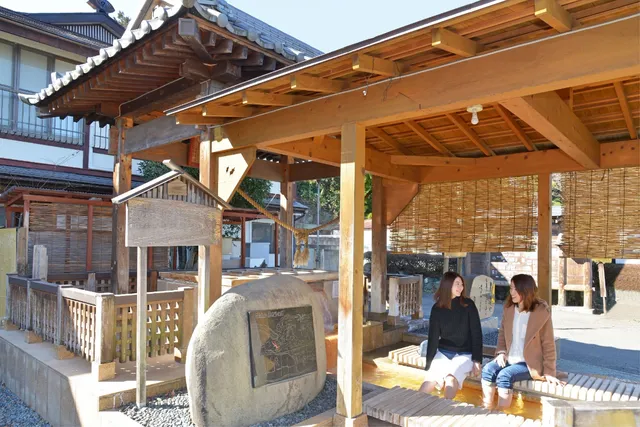 In 1783 Mt. Asama, one of Japan's most active volcanoes, erupted causing the flow at Isobe to increase dramatically. This new excess of water allowed for new footbaths to be made.
Isobe is known as the birthplace of the "hot springs" map symbol that is now used nationwide. Isobe is a chloride spring, and so it has general healing properties, helping with cuts and burns, chronic skin conditions, scrofulosis and chronic female hormonal ailments.
Estimates say there are over 200 hot springs in Gunma, so if you're feeling out of balance, take time off and find the right waters for you.
Photos courtesy of Gugutto Gunma Tourism Promotion Association