Aburatsu hostel doubles as a sports bar, hangout spot
Hostels are typically an option born out of thrift and adventure--a place to connect with like-minded backpackers, and saving on lodgings to maximize the experience outside.
Within the Aburatsu marketplace in Nichinan, there's a place called fan! -ABURATSU- Sports Bar & HOSTEL, offering not only a roof over your head, but a hangout spot--in the afterglow of a day spent in the crystal clear beaches nearby.
Interior with authentic DIY flair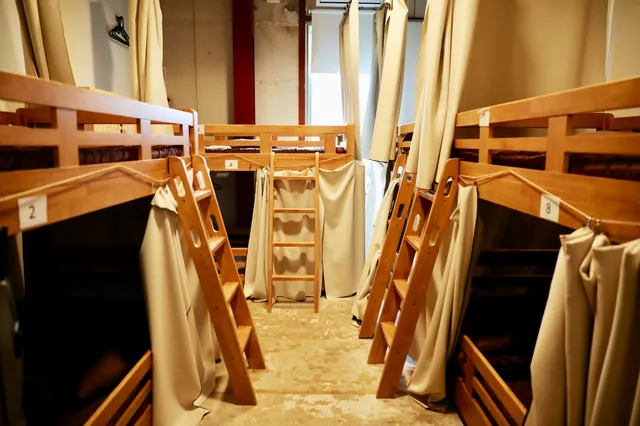 Yet the accomodations aren't spartan as you'd expect from a hostel, with single rooms and options for families. For those accustomed to being crammed into a dormitory-like setting it's a delightfully stylish space.
Furnishings are made by local students, so there's a distinct handmade finish to the decor that's a refreshing change from more staid, corporate establishments.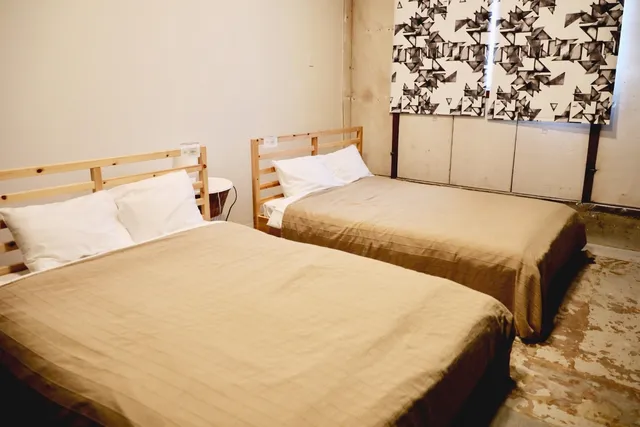 This is a dormitory room, with prices starting at 2500 yen a night for one person (roughly $23).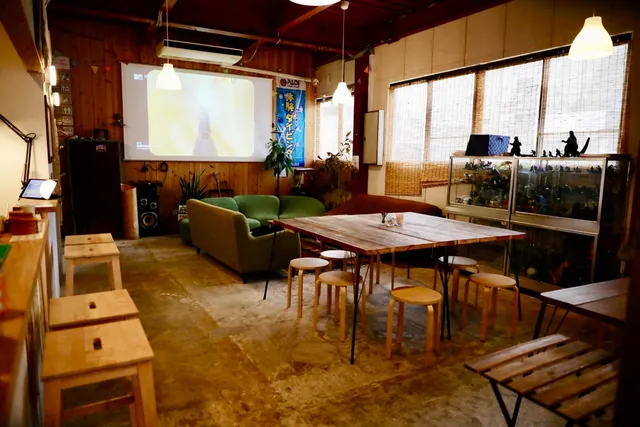 This is the "chat room," a common space for hostel patrons. Here you can mingle with others, or relax on the sofa with a book. At night it takes on more of a lounge or bar feel, with sports games projected on the big screen.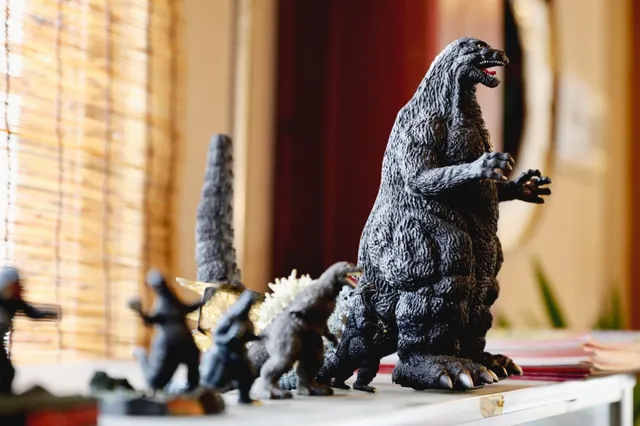 There's a glass display of Godzilla figures and other 80-90s pop-culture icons.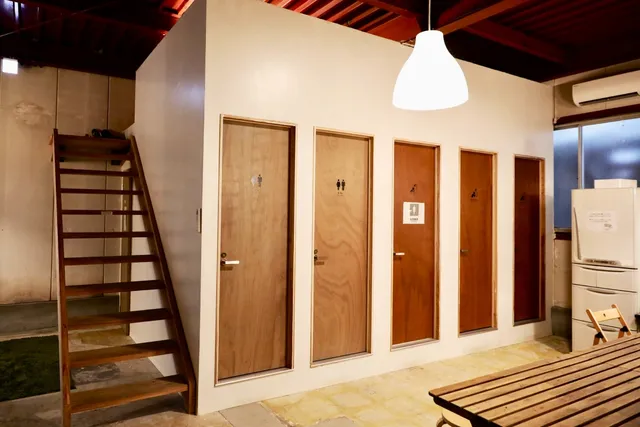 All the necessities are there, and the rawness of the aesthetics makes the place feel more lived in, cozy.
University students take ownership
One of the unique ethos of the hostel is how its run--the owner wants store managers to be university students, and Heizo Inoue is the second student manager, hoping to eventually pass the responsibilities on to a third. He talks to us about how he got started at the establishment.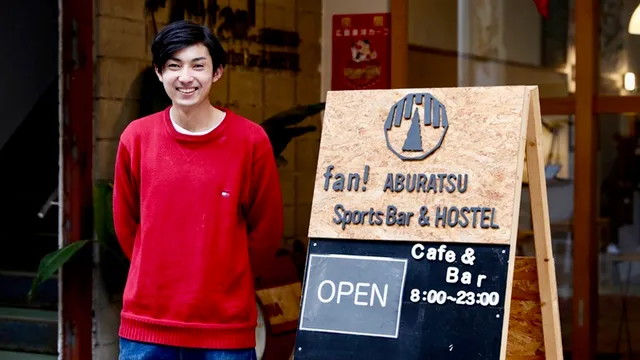 The first manager, Shinpei Okuda was also a university student at the time, and when he was thinking of a sucessor Inoue came in as a live-in worker.
"What's my passion, what did I want to do--I couldn't see it. Sports? Academics? Having fun? When I was thinking about it, I came to the conclusion that I love rural hometowns," said Inoue. "I'm originally from Oita, and thought I could contribute there. But in thinking about local revitalization, I realized that such a phenomenon was already happening in the Aburatsu marketplace. So I figured I got to get involved in this movement instead."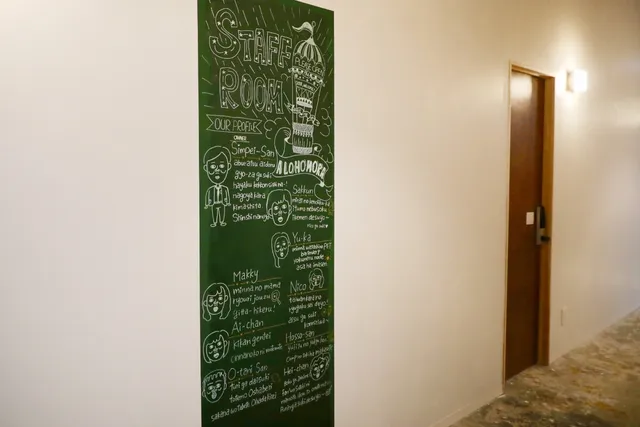 "As I overheard them talking about who to pass the baton to, I realized 'hey I want to do that.' So after the meaning I went up to Okuda and asked him," said Inoue.
Granted, passion alone doesn't necessarily make for a sustainable enterprise, and managers need to have a multi-faceted, business-minded approach, which builds up skills that can't be learned in academia.
"In the beginning there were lots of things I didn't understand, and I've gleaned so much. So for the third generation store manager I'd really want the person to also be a student," said Inoue. "It's my mission and a measure of my own success."
To be a "fan!"--it's not just about the customers, or even your favorite ballteam, but building a sense of ownership for the staff as well.
In collaboration with
Nichinan city