7 chic places to stay overnight in Shibuya
Snapping selfies amidst swarming pedestrians at the crossing, shop at imposingly large department complexes—among the typical Shibuya-zy things to do, actually staying in the heart of the raucous city may not sound enticing. But if you dig around and plan ahead, you can find great lodging experiences, from the cheap and personable to the extravagant and majestic.
Here are 7 spots that beat roughing it in a capsule hotel or a dilapidated hostel.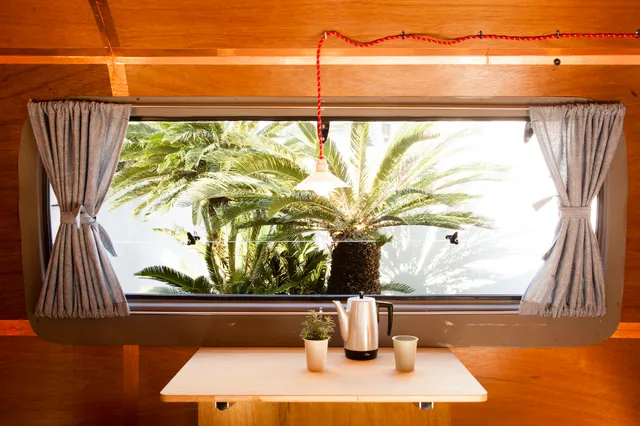 A novelty that's as cool as it looks, Caravan Tokyo plops you in the heart of Omotesando in a super-hip trailer that's surprisingly comfortable. Within its primer-grey-colored hull is a cozy, wood-paneled abode complete with bed, air conditioning, shower and toilet—a true packaging marvel. There's a restaurant adjacent and the curtains may not provide the ultimate privacy, but it's a memorable calming respite from the cacophony of the city. Just be sure to bring a mix tape to jam to your own tunes.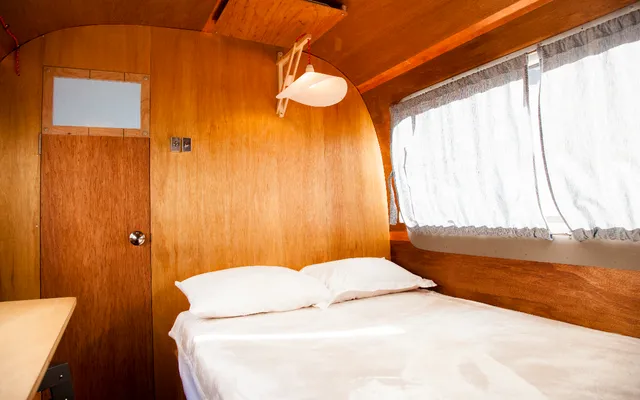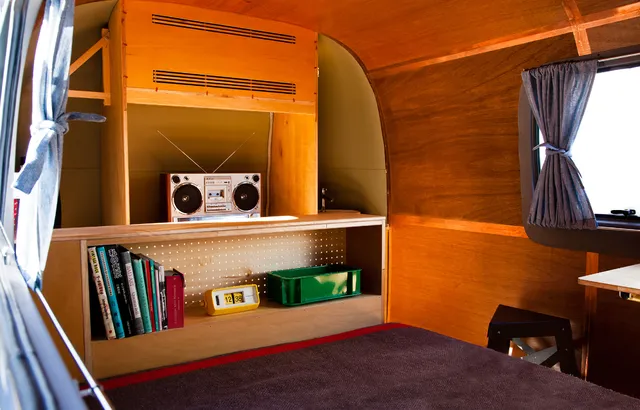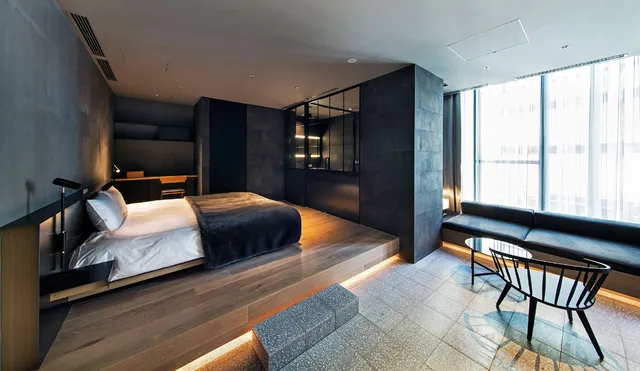 Just recently opened, hotel koé is a dashing boutique hotel with ten rooms enjoying the hushed serenity of a tea house. Even the smaller standard rooms brim with obsessive detail, combining stone, wood and metal to create a minimalist space (no TVs) with the sound insulation of a bank vault. Entertainment instead comes from the moody lounge on the same floor, an expansive shopping space on the second floor, and a dining area on the ground level.
Foreigner friendly, hotel koé even includes in the price (starting from 36,000 yen for the standard room) a smartphone that you can freely use to make domestic calls or go online, and the restaurant menu casts the net wide with selections ranging from ramen to pasta and hamburgers. There's only one each of the larger medium, large and extra-large rooms, so reserve in advance to be safe if you're feeling more spendy.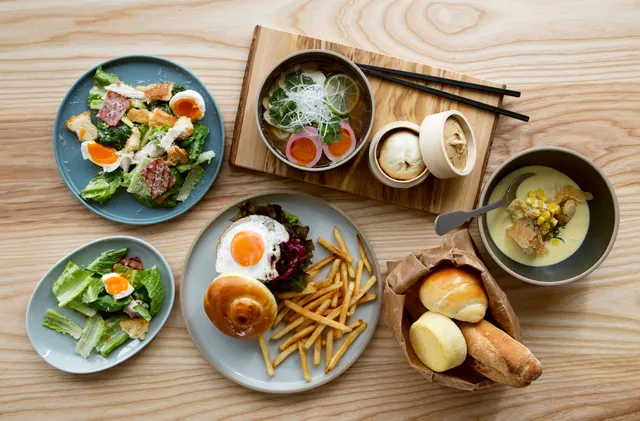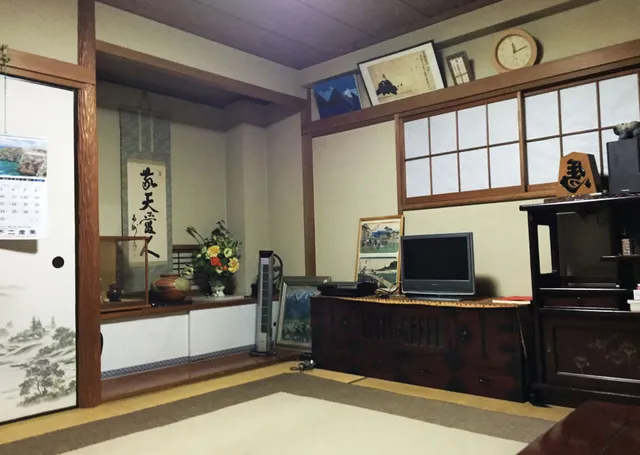 Look at the picture of this homely abode and you may be surprised it's in the list, but that's precisely its charm. Costing under $40 a night, it's not only a cozy place to rest, but also an invaluable resource to get local info straight from the source--the host family who knows the ins and outs of Shibuya. Unlike pricey lodgings that still can feel cramped for the money, you get a peerless home-away-from-home experience in such a central location, with all the amenities you need.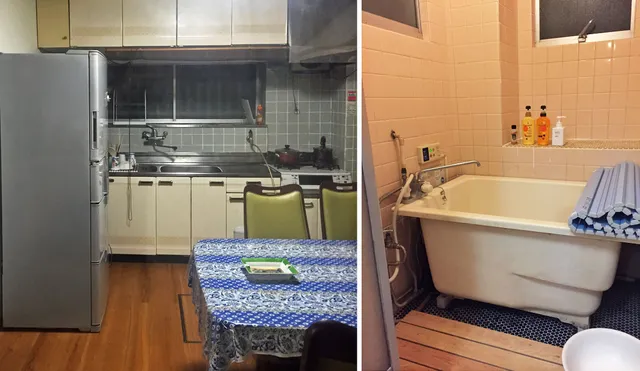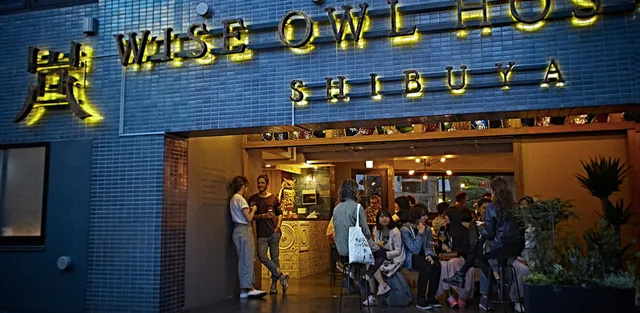 Photo by Wise Owl Hostels Shibuya
The word "hostel" may evoke a place frequented by backpackers on a shoestring budget and a spartan interior akin to a military barracks. Wise Owl Hostel in Shibuya bucks such expectations with a hip, tastefully modern decor, cosseting memory foam mattresses and a variety of different lodging options. Stay in the dormitories (including a female-only unit), or bunk with a friend—or solo—in a private room at a fraction of cost to hotels. Instead of giant communal bathrooms, there are individual toilet and shower stalls for an added sense of privacy.
Nearby Shinsen station, Wise Owl is a 15 to 20-minute walk to Shibuya station.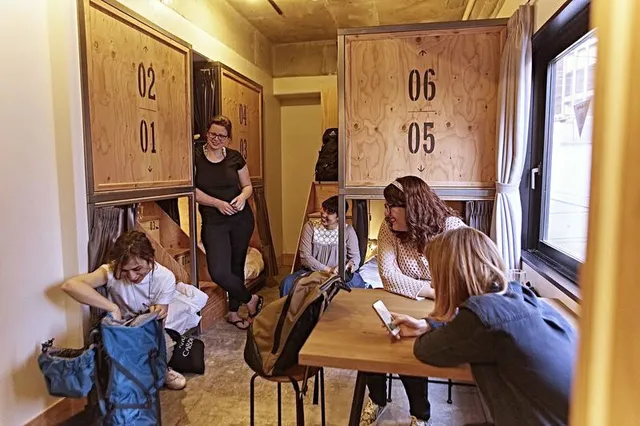 Photo by Wise Owl Hostels Shibuya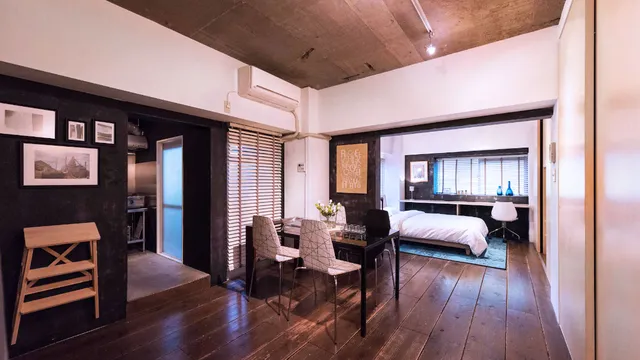 The slick, straight-lined decor of this spacious apartment would cost thousands a night were it a hotel, but it's only around $150 and minutes away from Shibuya station—a true gem. Space for four, sizable gas-stove kitchen, washing machine, the works—add $100 to the price and it'd still be tantalizing especially considering its only minutes from Shibuya JR. The main downside is its unsurprising popularity, and you have to book months in advance to get a block of space, especially during peak seasons.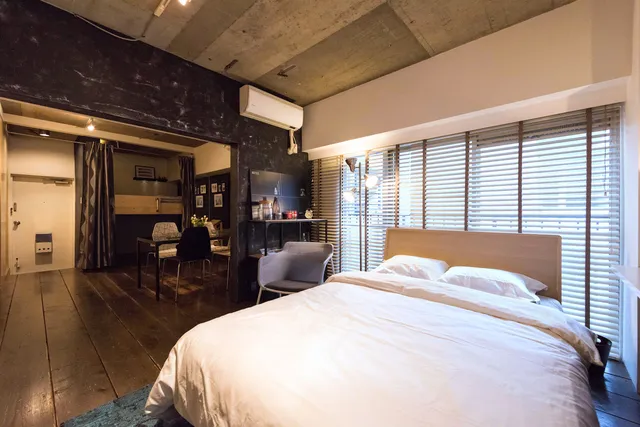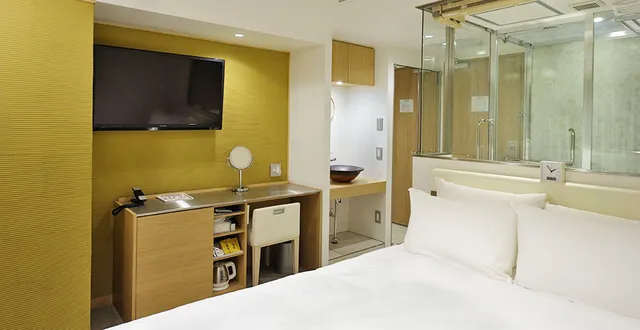 Photo by Shibuya Hotel En
As city where an amalgam of people come together, Shibuya's Hotel En aptly reflects that cultural dynamic by featuring a variety of styles and motifs that riff on Japanese aesthetics. The modern rooms range from minimalist to urban caves to the industrial, with each of the nine floors blending the East and West from themes that range from anime, to gold-hued spaces seemingly pulled out of Bladerunner 2049. Rooms start averaging around 16,000 yen, which for the price gets you a room that's spacious by Tokyo standards.
In the heart of the Shibuya, it's a short walk westward from the JR station.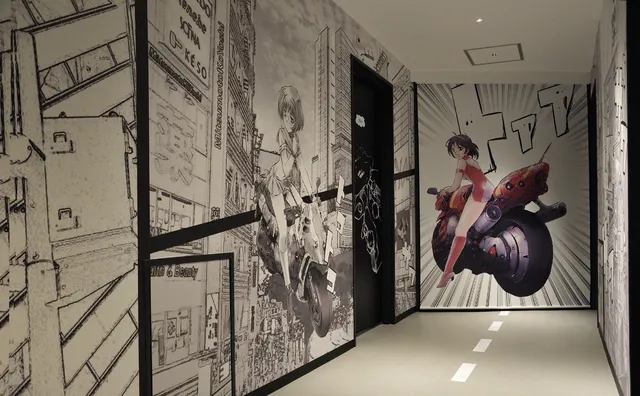 Elaborate manga art depicts Shibuya, a cool touch that has you gazing at its walls. (Photo by Shibuya Hotel En)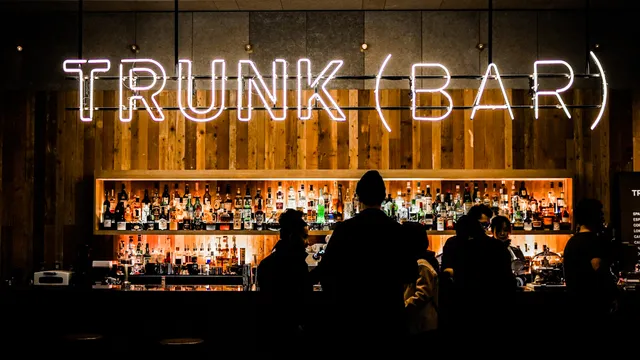 Even if you're not staying here overnight (the smallest rooms still come at a premium), Trunk Hotel shines as a lounge and hangout spot on the cusp of Harajuku and Shibuya. The lobby can pass as a swanky bar in NYC's meatpacking district. While the standard room is conventionally appointed, Trunk shines with its palatial suites, which doesn't just add more space, but luxurious amenities like a rooftop terrace, hot tub, outdoor grill or full kitchen spaces. "Made in Japan" is at the forefront of its ethos, with a convenience store selling foods and body care goods and even apparel made in Tokyo.
Coupled with a pair of restaurants, it's a spot worthy of a visit, even for just a drink.