For all budgets: 12 restaurants to eat in Shibuya
Dining in Shibuya is a double-edged sword for visitors. On one hand, the scale and density of the city means there's no shortage of restaurants, whether in department stores, side streets or along the main arteries. Yet the limitless selection makes it hard to pare down your choices, and you risk defaulting to well-trod, if unremarkable choices like Genki Sushi.
Take heart, culinary traveler—here are 12 places to eat that are uniquely Shibuya, from the dirt cheap to the elusive and exclusive.
1. Shunkashunto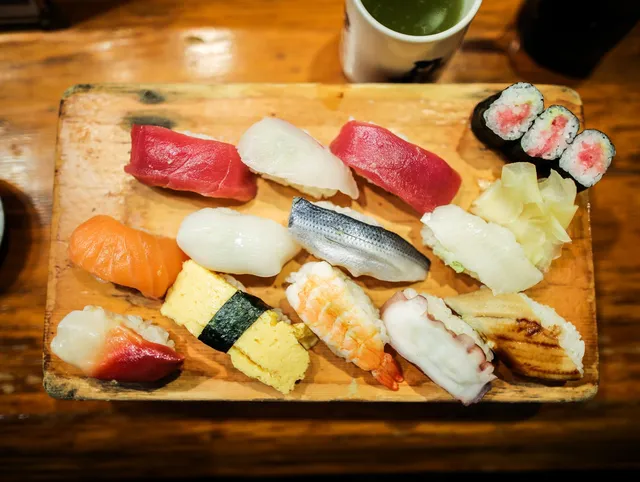 For cost-performance it's hard to beat the Katsumidori chain restaurant in the Seibu building, but for those wanting affordable nigiri without a conveyer belt there's Shunkashunto, buried in the third floor of a building that's hard to find even with a map (it's next to the Family Mart). Cheap even by kaiten sushi standards, the lunch nigiri set starts at 800 yen, while the premium set loaded with pricey fish like fatty tuna, amaebi (sweet shrimp) and sea urchin is still a bargain 1900 yen.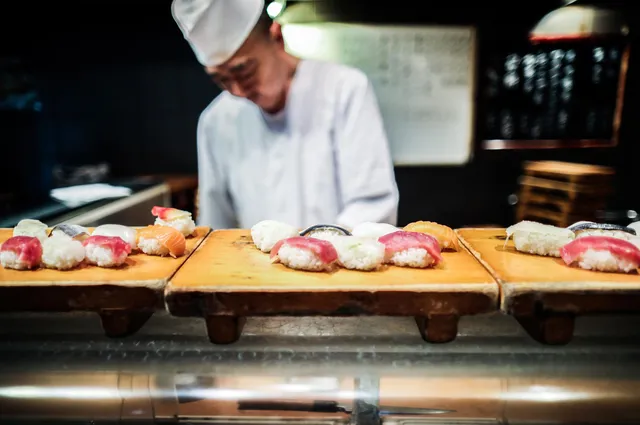 Shunkashunto (春夏秋冬)

Address: 2-6-15 Dogenzaka,Tokyo,150-0043

Hours: 11am - 2pm, 4pm - 11:30pm (closed during New Years holidays)

Budget: ¥ (from ¥ - ¥¥¥¥)
2. Kitchen Hasegawa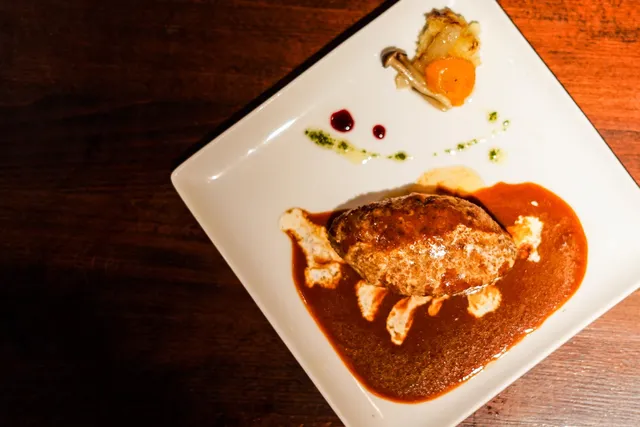 Inexpensive, classy and tasty—combining the three usually is impossible, but you get juicy hamburger steak set meals here for a steal at 1000 yen. Not surprisingly, the place fills up quick, and "open till food supplies last" usually means until 3pm. The pork/beef blended hamburger steaks are flavorful without being overtly fatty, and if you reserve for dinner you can get a respectable full course meal for roughly 3000 yen, though the lunch has more bang for the buck.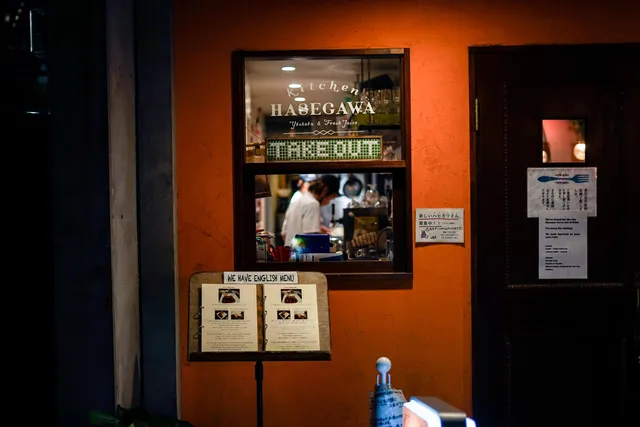 Kitchen Hasegawa

Address: 22-16 Maruyamacho, Shibuya, Tokyo 150-0044

Hours: 12pm - 11pm (Mon - Sun)

Budget: ¥ - ¥¥ (From ¥ - ¥¥¥¥)
3. Buy Me Stand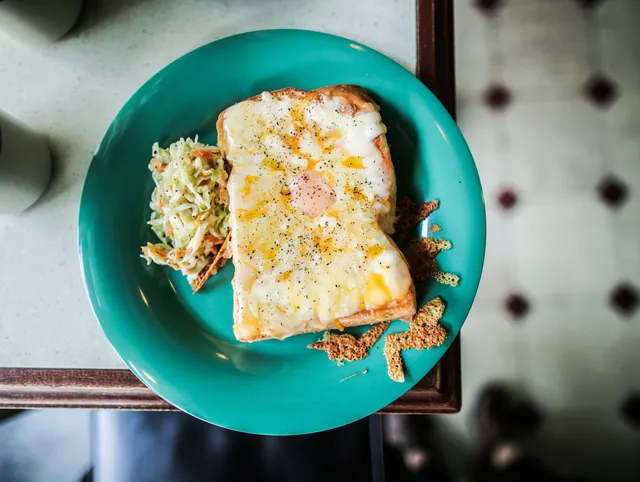 A play on words of Vietnamese banh mi sandwiches, Buy Me Stand is a budget breakfast option if you're in the neighborhood before the foot traffic ramps up. The egg toast, hash brown and crispy bacon plate is a hearty way to start off your day for only 750 yen, and the lunch options hover around 1000 yen, including its iconic Buy Me stuffed with chashu pork, cilantro and mascarpone with a side of light coleslaw.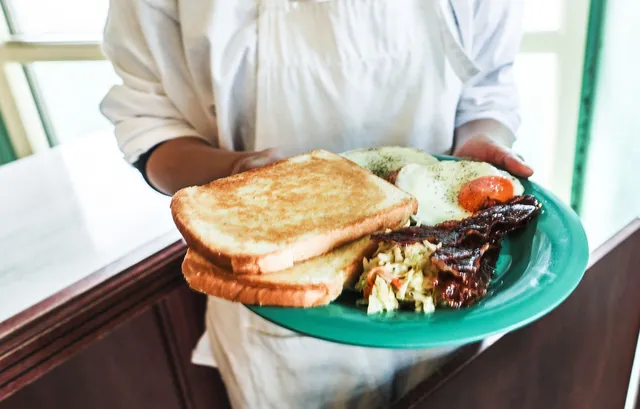 Buy Me Stand

Address: Mansion Namikibashi 1-31-19 Higashi, Shibuya, Tokyo

Hours: 8am - 9pm (Mon - Sun)

Budget: ¥ (From ¥ - ¥¥¥¥)
4. Ganso Kujiraya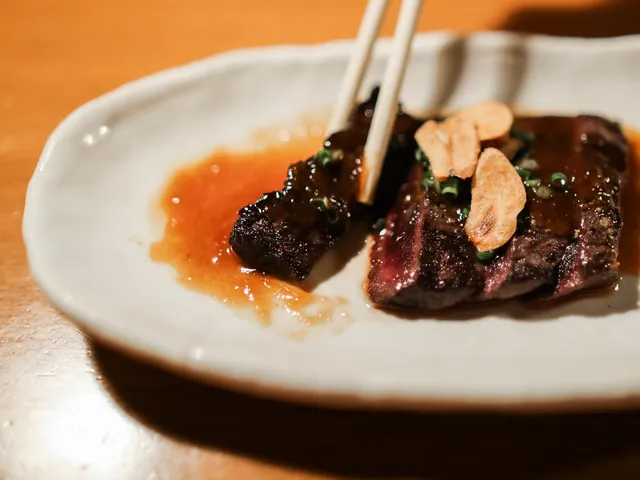 The thought of eating whale may be revolting for many, given that the Minke are taken for purported scientific purposes. Yet Ganso Kujiraya takes what has been a school cafeteria staple and has created a feast of selections, serving everything from deep-fried karaage to steak, sashimi, and a hotpot nabe. Lunch sets are available under 1500 yen, and it's a hefty set meal that tastes more bovine than fish.
Ganso Kujiraya (元祖くじら屋)

Address: 2-29-22 Dogenzaka, Shibuya, Tokyo 150-0043

Hours: 11:30am - 10:30pm (Sun - Thurs); 11:30am - 11:30pm (Fri, Sat)

Budget: ¥ - ¥¥¥ (From ¥ - ¥¥¥¥)
5. Kurosaki Sushi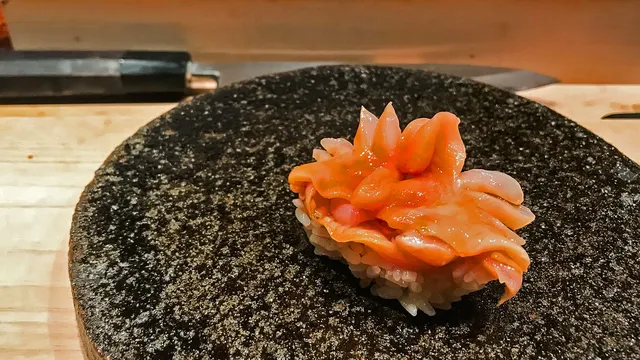 The one-star Michelin restaurant quickly rose to prominence, in spite of its inconspicuous location and young, thirty-something owner. Costing roughly 25,000 yen per person including drinks, it's not cheap—but it's also still possible to get a seat without an obscene three-month waiting list. The traditional red-vinegar rice wonderfully meshes with exquisite quality fish in a sublime dining experience, one that leaves your stomach bursting at the seams. The menu changes depending on the season, ensuring that every visit has a charm all its own.
Kurosaki (くろ崎)

Address: 1-5-9 Shibuya, Shibuya-ku, Tokyo 150-0002

Phone: 03-6427-7189 (reservations only)

Hours: 6pm - 12am (M - Sat); 4:45pm - 12am (Sun)

Budget: ¥¥¥¥ (From ¥ - ¥¥¥¥)
6. Dogenzaka Mammoth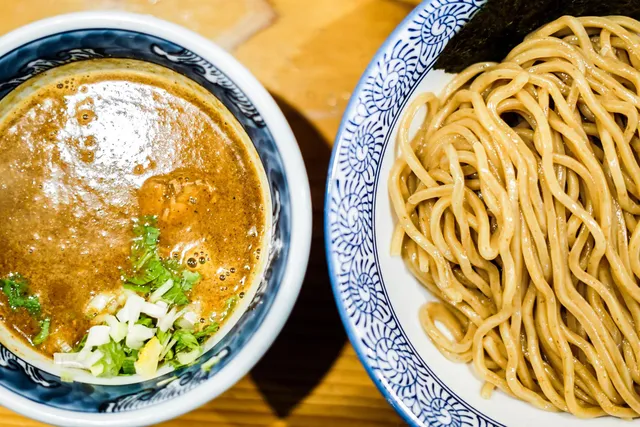 There's no shortage of ramen restaurants in Shibuya, but Dogenzaka Mammoth is a local favorite for its dipped noodles, or tsukemen. Unique to Mammoth is its wheat-germ haiga noodles, which offer hint of umami along the robust wholegrain taste. They're coupled with a thick yet smooth pork/fish-based soup that's approachable even for those who don't like seafood, topped with delectable slices of pork chashu. Costing under 1000 yen for a typical ramen order, it's a bargain compared to the ubiquitous Ichiran chains.
Dogenzaka Mammoth (道玄坂マンモス)

Address: 2-10-1 Dogenzaka, Shibuya-ku, Tokyo-to 150-0043

Phone: 03-5459-3956

Hours: 11:30AM–4PM; 5:30–11PM (Mon - Sun)

Budget: ¥ (From ¥ - ¥¥¥¥)
7. Hakata Jidori Fukuei Kumiai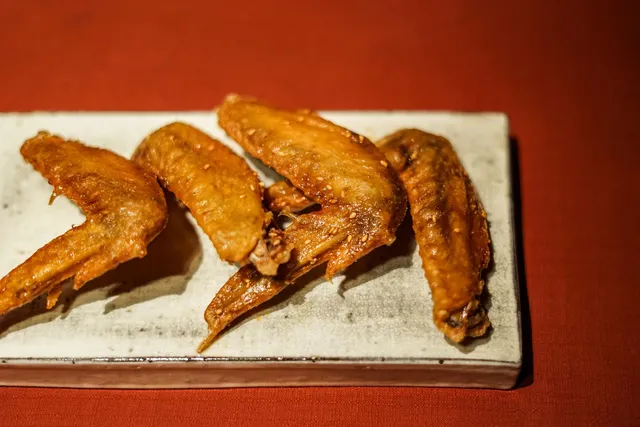 Not your average smoke-filled izakaya, Hakata Jidori is for those wanting a quiet atmospheric eating and drinking space that offers ambience of places double or triple its price. True to its Hakata, Fukuoka prefecture roots, the place is known for its flavorful mentaiko eggs and free-range jidori chicken. But it's hard to go wrong with its varying menu options, which include everything from horse sashimi to nanban-style fried chicken.
Inevitably crowded on weekends, orders tend to come at a gingerly pace at peak hours, but it's a great sit-down eating spot especially with its private tatami rooms.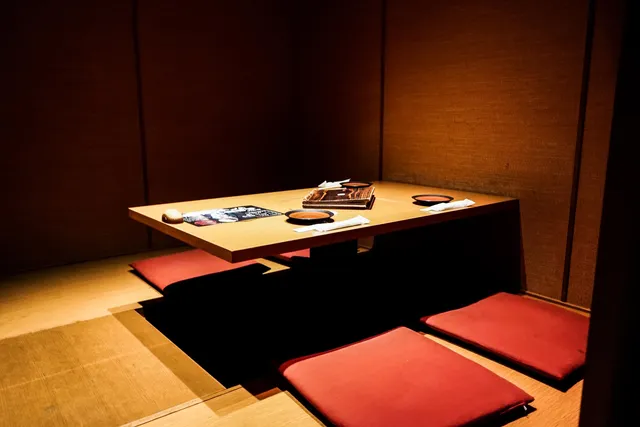 Hakata Jidori Fukueikumiai Shibuya

Address: 23-5 Highmountain Shibuya Bldg, Shibuya, Tokyo 150-0042

Phone: 03-5457-5678

Hours: 5pm - 2am (Mon - Sun)

Budget: ¥¥ (From ¥ - ¥¥¥¥)
8. Menhan Shokudo Nakajima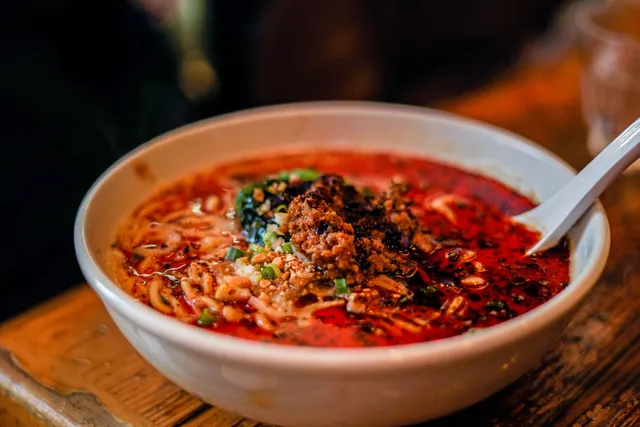 Tsukemen and pork-brothed Tonkotsu are all the ramen rage lately, but for those craving a compelling, non-chain alternative there's Nakajima. Known for its spicy tantanmen ramen and accompanying fried rice sets, Nakajima also serves a mean traditional shoyu ramen—with a brothy soup, springy noodles and chashu with just right amount of fat to coat your tongue. The aforementioned tantanmen has a nutty, earthy flavor almost akin to peanut butter, and in spite of the floating chili oil casting a burning-red tinge, it's surprisingly creamy and well balanced, if not piquant.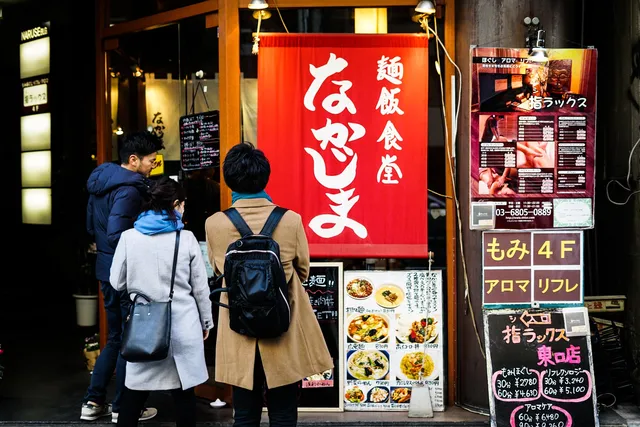 Nakajima

Address: Naruse Bldg, 3-18-7 Shibuya, Shibuya-ku, Tokyo 150-0002

Phone: 03-5774-1601

Hours: 11am - 2pm (Mon - Fri); 11am - 11pm (Sat - Sun)

Budget: ¥ (¥ - ¥¥¥¥)
9. Dogen yakiniku
Nestled in a hipster-ish alleyway is Dogen, a derelict-looking Japanese BBQ place full of local character and smoke that wafts from the gas grills. A4-grade wagyu may not sound extraordinary on paper, but order the ringo (apple) and shabu-yaki and you'll see why the place is perennially packed. The assorted meat platter costs 2500 yen, and paired with a beer or two you can dine for under 5000 yen a person, a bargain by Tokyo standards.
Dogen

Address: 2-19-10 Dōgenzaka, Shibuya-ku, Tōkyō-to 150-0043

Tel: 03-6416-1729 (Recommend reservations especially for larger parties)

Hours: 6pm - 12am (M - Sun)

Cash only

Budget: ¥¥ (From ¥ - ¥¥¥¥)
10. Owada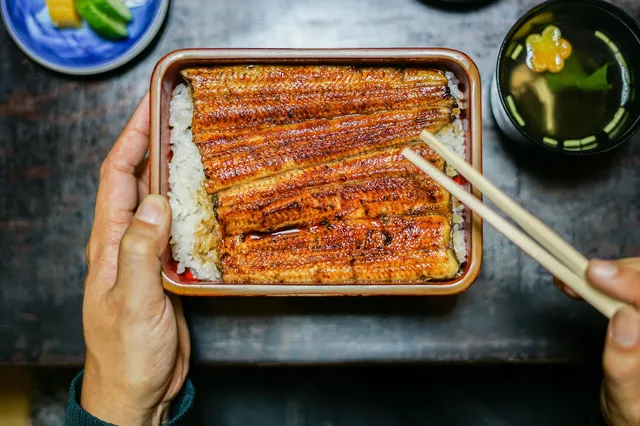 Buried in the side streets of the Dogenzaka neighborhood is Owada, a quietly traditional restaurant serving unagi (eel) since 1936. Step inside and you're transported into a pre-war decor with tatami flooring and sliding shoji doors. Consisting of private rooms, each is surprisingly spacious, even moreso when you consider this is in a bustling metropolis.
The simple menu consists of different una-jyu (eel over rice) sizes, starting at 3000 yen. Soft and without any fishy smell or aftertaste, it's delicious and sophisticated in taste, either with the sauce or without. Choose the latter—called shirayaki—and you taste the essence of the eel, best with a touch of soy sauce or wasabi.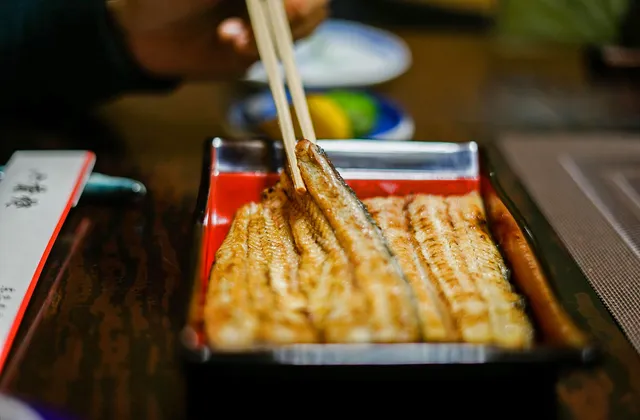 Owada 大和田

Address: 1-17 Maruyamachō, Shibuya-ku, Tōkyō-to 150-0044

Phone: 03-3461-4344

Hours: 12pm - 2pm; 4:30pm - 8pm (Mon - Fri); 12pm - 8pm (Sat, Sun)

Budget: ¥¥ - ¥¥¥ (From ¥ - ¥¥¥¥)
11. Bistro Rojiura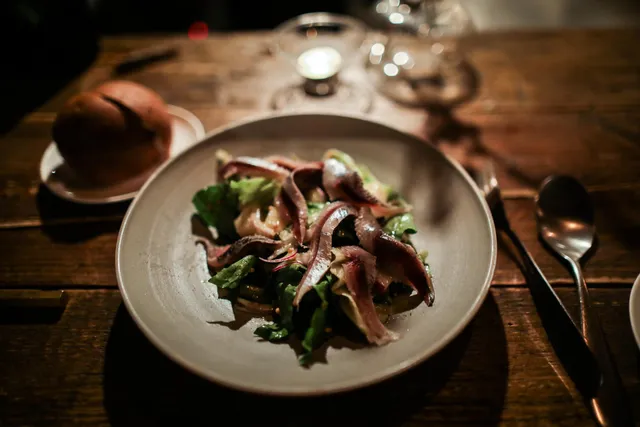 Ranked as Michelin's Bib Gourmand, Bistro Rojiura translates as "backalley bistro." Seating less than 20, it's an intimate, moody restaurant perfect for a date or quietly unwinding from your day. Open for brunch and dinner, Rojiura shines in the morning with its decadent french toast, accompanied by savory, house-made bacon and a buttery buratta cheese. For dinner it's hard to go wrong, and highlights include the leafy salads, charcoal-grilled Okinawan style pork and meaty yet refined lamb chops.
Address: 11-2 Udagawacho, Shibuya, Tokyo 150-0042

Phone: 03-6416-3083 (reservation recommended)

Hours: Brunch 8am - 2pm (1pm last order); dinner 6pm-12am (11:30pm last order). Tues - Sun (vacation 1st Sunday of the month)

Credit cards accepted

Budget: ¥¥¥ (From ¥ - ¥¥¥¥)
12. Fujiyahonten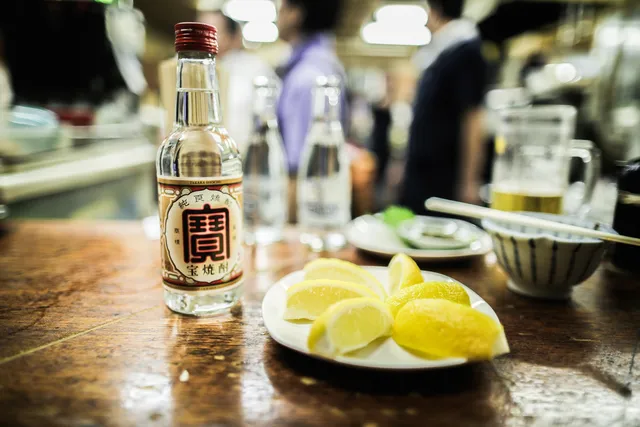 There's no shortage of drinking holes, but few boast the local charm and history of Fujiyahonten. In business for over 100 years, the standing bar is hidden away in a basement, as is loved by residents for its small platters reminiscent of homecooking, as well as its quirky pay-as-you-go etiquette. Also unique is how you mix your own shochu (rice wine) sour drinks—and you can get surprisingly tipsy even with a shoestring budget.
Fujiya Honten (富士屋本店)

Address: 2-2 Sakuragaokacho, Shibuya-ku, Tokyo 150-0031

Tel: 03-3461-2128 (No reservations)

Hours: 5pm - M-F 9:30pm, Sat 5pm-8:30pm (closed Sunday, holidays and fourth Saturday of the month)

Budget: ¥ (From ¥ - ¥¥¥¥)