Longevity and serving authentic Okinawan soul food for over 40 years
Translation by Satsuki Uno
Okinawan local cuisine is obscure even for Japanese, and if known is an acquired taste. So when I landed in Okinawa, I wanted to have exotically Okinawan-sounding foods--like Mimiga, goya, chanpuru, nabera--thinking those labels embody the regional cuisine.
But I was wrong, and for their "soul food," the philosophy is just as important as its taste.
"Can you even earn money making this?"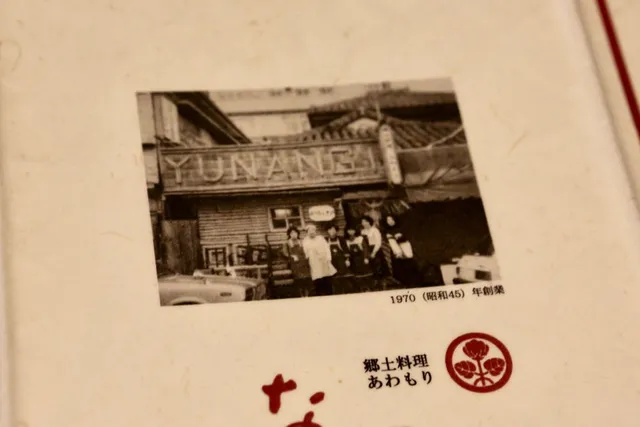 Located in the backstreet of Kokusai street, Yunagi has become one of the popular restaurants for local customers and tourists alike. More oversea tourists have come in thanks to TripAdvisor, so be prepared for a long queue.
On the back of the menu of the restaurant is a photograph dating back to 1970. Wood blocks rawly spell out the name in romaji--Yunangi. Instead of the usual Izakaya staples or traditional Japanese foods, Aiko Tsujino, the "mom," of Yunagi, tells us of the cuisine's familial roots.
"Rafute, chanpuru and awamori are all family meals. So, Okinawan people were surprised and said, 'You're taking money for this?' But now so many people visit here just to have Okinawan meals," said Tsujino.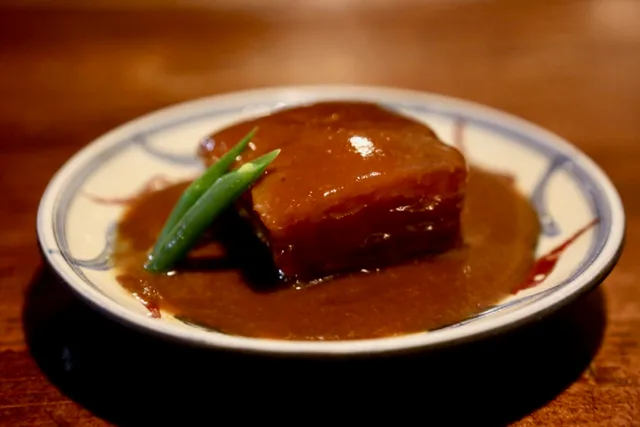 She served us thick rafute, rich with an awamori liquor reduction. Rafute is usually soy sauce-based so I was surprised to see the miso-based rafute, but it's wonderfully delicious.
"Okinawan local cuisine is rooted in home cooking. Yet the seasoning and preparation differ depending on the families making the meal. Our own rafute are seasoned with our family-original miso, which is not-so common even for other locals."
Menu line-up that endures
In spite of the popularity, Yunagi has shunned setting or grasping trends, instead sticking to its homegrown tradition.
"That Okinawan cuisine has become a trend, or become known as food that helps promote a long life expectancy is a bit strange to us. We haven't changed our recipe for 40 years, in spite of the environment around us having changed a lot."
After listening to Tsujino-san's story, I was now ready to have a course meal of the island's soul food.
Yunangi's A-meal set (2,900 yen)
Yunangi's A-meal set consists of:
- Rafute
- Gurukun
- Fu Champloo
- Mimiga
- Jimami Tofu
- Karasu Dofu
- Kubu irichi
- Inamuruchi
- Rice
- Oshinko (pickles)
There's enough to serve two people.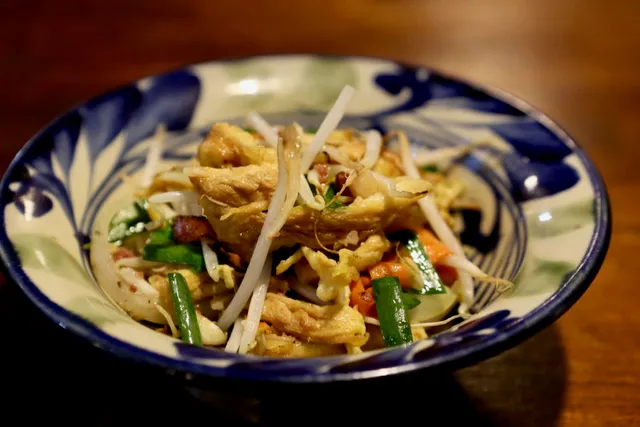 Fu champloo is a mix of fu (wheat gluten) and corned beef. The harmonious mix of the two are delightfully addictive.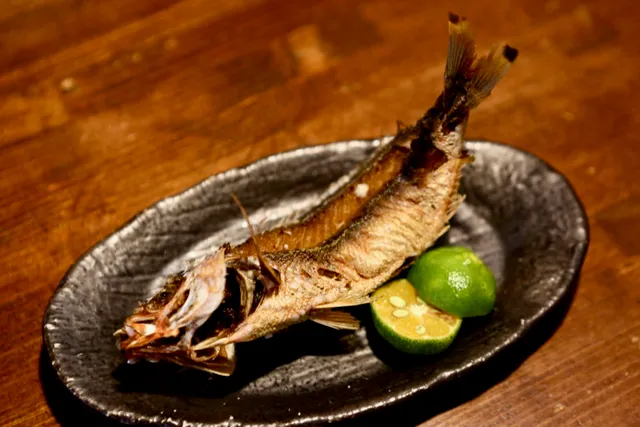 Okinawa's representative fish, Takasago, is deep fried and called Gurukun no karaage.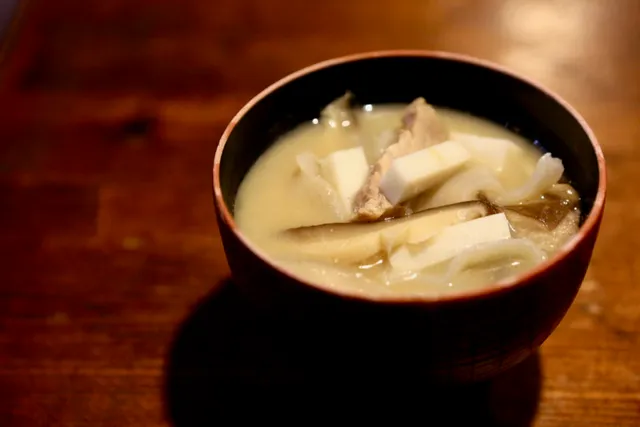 The soup, inamuruchi, is also served during celebratory occasions.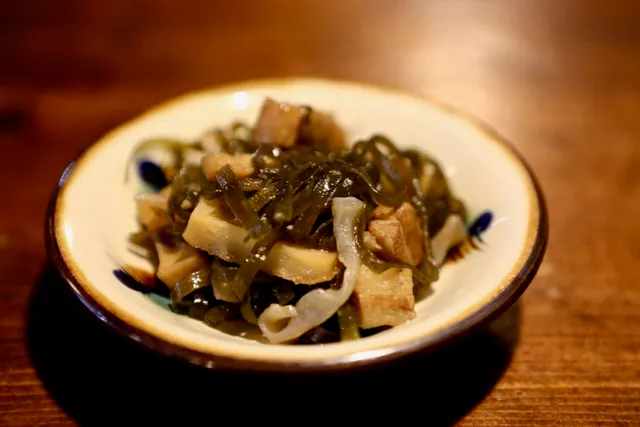 Kubuirichi is made from seaweed, which is full of minerals. It also lines up with chanpuru and rafute as Okinawa's archetypal cuisine, known to contribute to Okinawans' long life expectancy.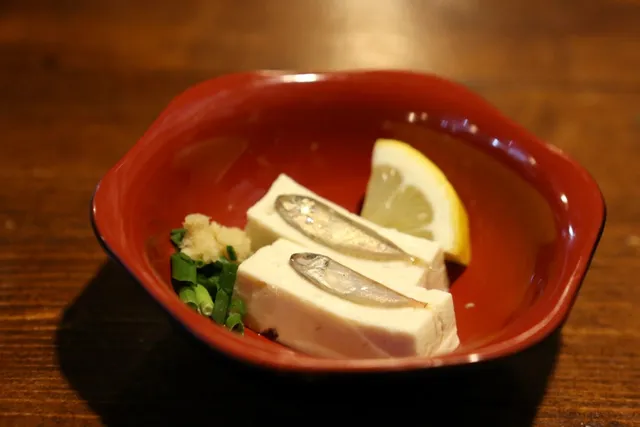 Karasudofu is a side dish that pairs well with alcohol, consisting of salty Sukugarasu fish and tofu.
Mimiga is vinegared pig's ears, which is unexpectedly light in flavor and easy on the palette.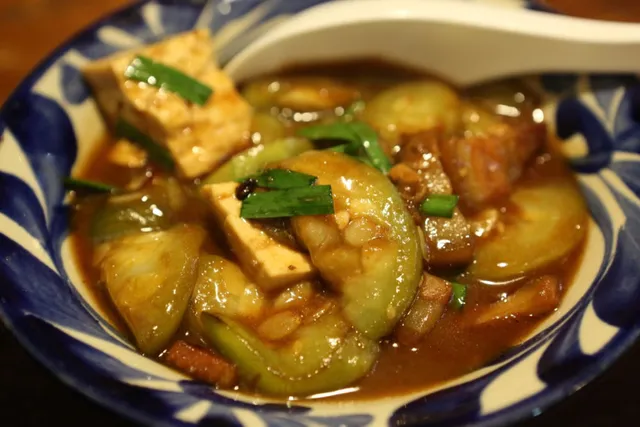 This wasn't part of the meal, but I also wanted to try out the nabera miso blend. Nabera is sponge gourd, blended with Yunangi's homemade miso. It's not popular even for the locals, but many customers told them that they started to like Nabera after having Yunangi's.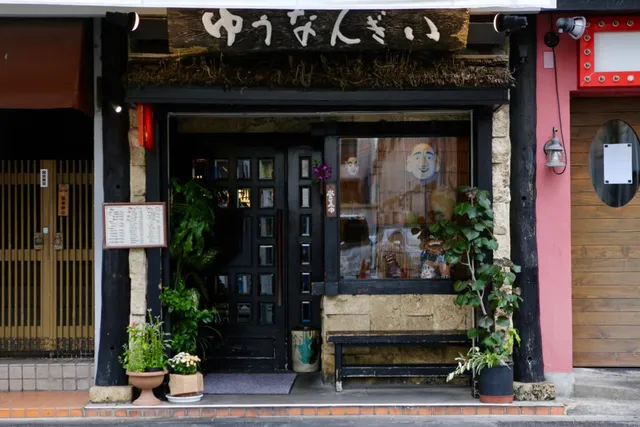 Whether the cuisine actually leads to longevity, Yunagi's unique, unpretentious flavor shows its popularity is here to stay.
Yunangi
Location: 3-3-3 Kumoji Naha-shi Okinawa prefecture
TEL: 098-867-3765
Open: Noon 12:00 to 15:00, Evening 17:30 to 22:30