Abandoned factories in Sado look fit for a Bond villain lair
Translation by Satsuki Uno
Sado Island is one of the hidden tourist gem spots in Japan that is unknown even to most Japanese. While having a rich history that includes being the Alcatraz of Japan during AD700 (Nara period), and having many spiritual spots like temples and shrines, the island more recently is characterized by its large concentration of abandoned industrial buildings, due to having the nation's largest gold and silver mines.
As you walk through Sado Island for half a day, you can find historical remains unlike your typical smokestacks and dormitories, and the variety of architecture make for a setting out of James Bond movie--or a post-apocalyptic oasis.
Surveying the spots
Red pins on the map below show industrial heritage sites such as Kitazawa Fuyu Senkou-ba or Oma kou, with many museums and art galleries within a one-kilometer radius. The silver and gold mines (off the map to the east) are also easily accessible by bus.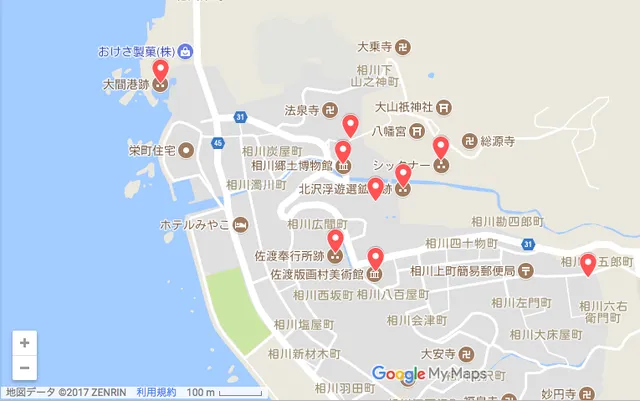 Industrial heritage sites abound
The history of Sado's gold and silver mines go back to 1600s (Edo period). The island flourished from these precious metals, and as industrialization and modernization progressed in the 1800s, the island built more factories.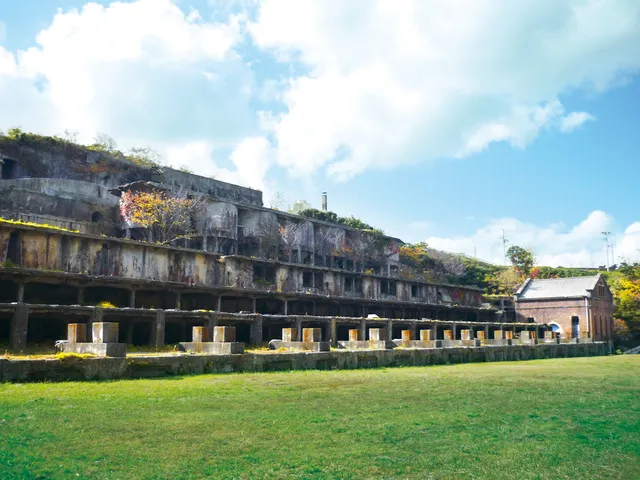 Kitazawa Fuyu Senkou-ba was built in 1936 and expanded in 1938 to handle over 70,000 tons of mined rock a month, making it one of the biggest operations in Asia at the time.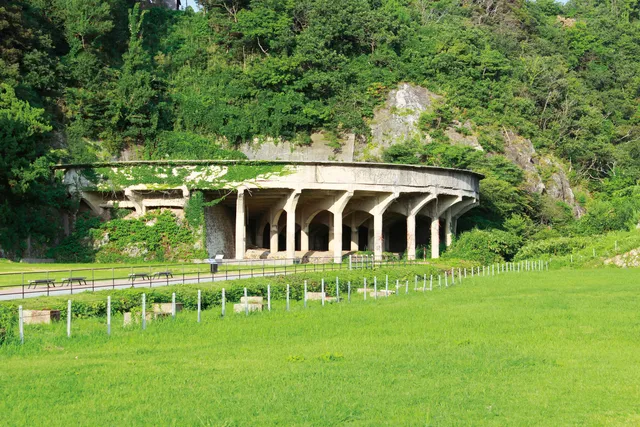 The circular structure above is called "thickener," which separated water from impurities, and stored water for industrial use. Measuring 50 meters in diameter, it was one of the largest of its kind in the country.
The green vines that cover the building give it an added sense of history.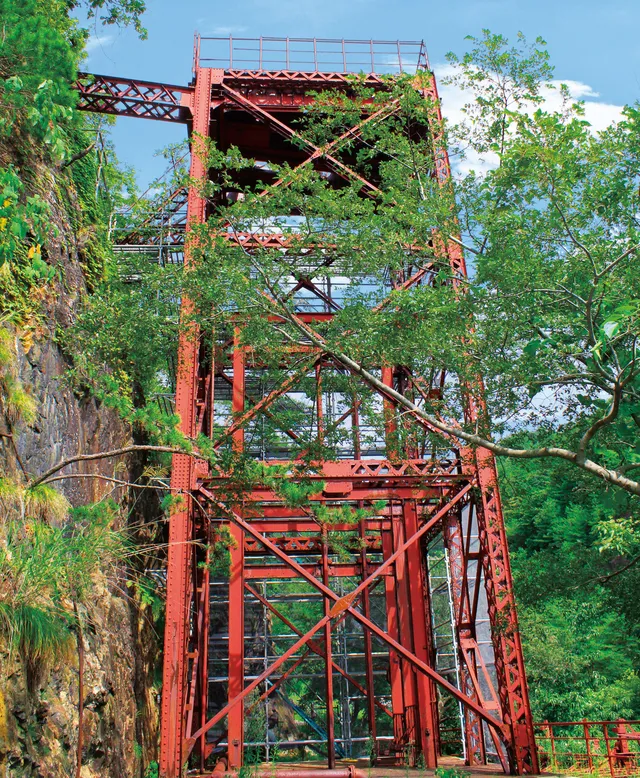 Shown in the image above is Odate Tatekou, built in 1877 and became the very first western-style vertical shaft. The elevator plunges down to a depth of 1155 feet (352 meters).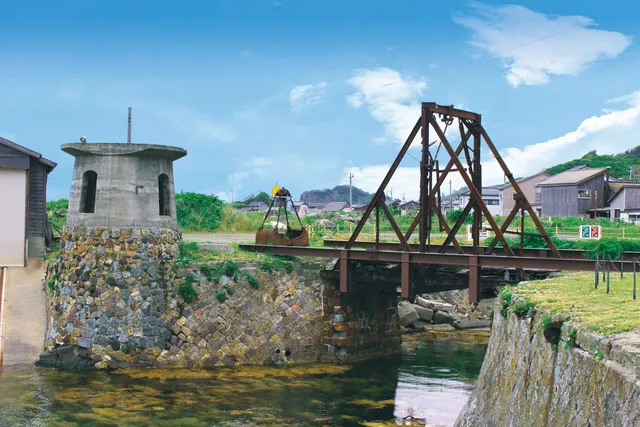 Even aside from the industrial remains, there are other picturesque sites, like this retro cobblestone and metal bridge. Long after the industrial revolution, the soot-filled vestiges transformed into a picturesque paradise.