The Japanese fortune-telling that uses mold to predict your future
Translation by Saori Morita
Whether 2017 was a fantastic year or not, we're all likely curious about our fortunes for 2018. While I'm an editor/writer, I also have a deep interest in divination, which makes me all the more sensitive about luck and fate. But even though we go and get our fortunes told in anticipation good tidings, what if something terrible is predicted to happen in our future? We may then turn to other omens, even if they're foul--literally.
Moldy Rice Gruel = Good Omen?
Yes — there is such thing as divination with rice gruel. It's often known as kayu-ura (taken from the words okayu/rice gruel and uranai/fortune-telling), and it is practiced in various regions throughout Japan.
But one kind of rice gruel divination, widely practiced between January 15th to March 15th, is said to foretell whether or not it is likely that a natural disaster — such as earthquakes, fires, and water-related disasters — will occur in the upcoming year.
In the northern Kyushu region where rice production is abundant, kayu-ura is also prevalent. We asked Kaido Shrine in Saga Prefecture, where they are known for their kayu-ura, about this kind of fortune-telling.
"At Kaido Shrine, we give rice as an offering during New Year's and cook it on February 15th. We then place the cooked rice in front of the Shinto gods in the main shrine and leave it for another month. Finally, on March 15th, we predict the events of the upcoming year from the way the mold has spread over the gruel."
Here are some examples of past "mold readings."
2015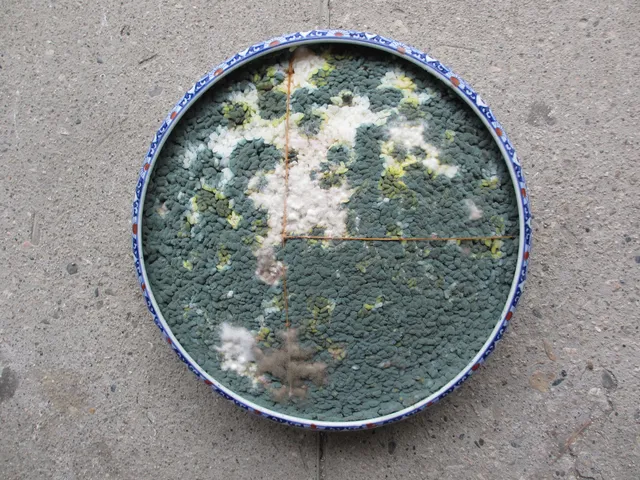 "Overall, the result is kichi (blessing), and it will be a tranquil year. There will be few disasters caused by fire and accidents. However, there is a possibility of heavy rain and water-related calamities so beware. Fortunes for agriculture and the fishing industry are 'average.'" (Kaido Shrine)
2016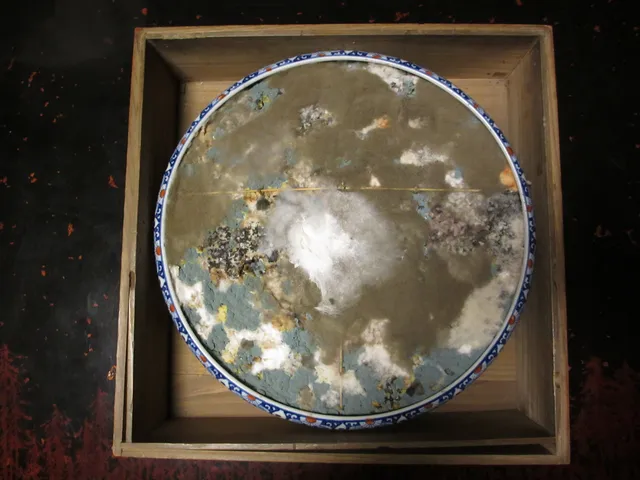 "Overall, the year is predicted to be 'slightly bad' and tumultuous. There are signs of possible fires and natural disasters. Similarly, fortunes for agriculture and the fishing industry are 'slightly bad.'"
While us laypeople probably just see mold, the priests can read what kind of disasters the year beholds from the bowl of rice gruel.
Various styles of rice gruel reading
Not all mold fortunes are the same, and depending on the shrine the way they perform their readings varies. For example:
・Place a stick inside the cooked rice and mix. Decipher the reading from the number of rice grains left on the stick.
・Cook thin bamboo sticks with the rice in a pot. After the contents of the pot are cooked, crack open the bamboo sticks. The number of rice grains found inside them will reveal the fortune.
・Leave the rice gruel for a few days. Read the fortune from the mold that grows on its surface.
This might all sound like some kind of witchy, voodoo magic, but it shows that Japanese Shinto priests have some intriguing rituals. When we asked the priest of Kaido Shrine how they read the mold in the gruel, he replied, "We have a secret way of doing so that has been passed down through the generations. Unfortunately, I can't reveal the details." Our guess is that they consider the size, color, and where the mold grows to conduct their readings. All this new knowledge is making us mystically and intellectually stimulated.
But...why rice gruel?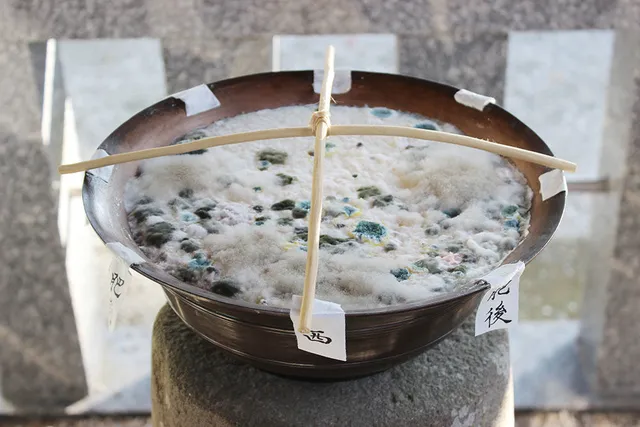 Rice gruel divination has a long history dating back 1200 years, and becoming popular especially in the Kyushu region. At Chiriku Hachiman Shrine in Saga Prefecture, where they are known for holding one of Japan's three major gruel festivals, they do divinations first by crossing two chopsticks over a bowl of gruel. Then, they read the surface of the gruel as if it were the map of the local region, and decipher future events of the various areas. Kaido Shrine does their readings in a similar way. Suwa Grand Shrine in Nagano Prefecture, Izumodai Jingū Shrine in Kyoto Prefecture, and Hiraoka Shrine in Osaka Prefecture also practice rice gruel divination.
But why rice gruel? Though we can't say for sure, rice and rice gruel have been considered holy since ancient times, and it might be that they are believed to possess spiritual powers. Still, it seems like if you approach a shrine with respect and a rice porridge offering for the deities, the Shinto gods will answer with some kind of a message. Besides rice gruel, Moro Shrine in Chiba Prefecture has the tradition of divining with mochi.
Accuracy is not the most important part of divination
But even if a respectable priest predicts the natural disasters that may occur during any given year, what will happen in nature is far beyond human knowledge, and there's really nothing we can do. Still, if a divination gives us a heads up, we might be able to work to minimize casualties for when a disaster does hit.
In fact, this is the true essence of divination. If you are told that 2018 will be a difficult year career-wise, you might decide to play it safe for a while. Though you might be considering starting a new business endeavor, you might spend the year carefully planning before launching the next year. This way, you'll be able to live your life while still considering what the reading reveals.
Like there are four seasons in Japan, there are four seasons to our fortune. There are good times and bad times. It's safe to say that the point of divining our future is to predict possible hardships in order to minimize their negative effect on our lives.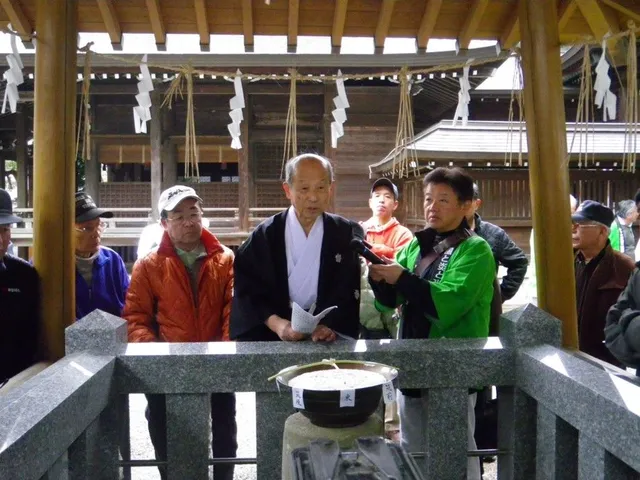 Photo by Miyaki-cho Tourism Association
Interview Cooperation: Kaido Shrine, Miyaki-cho Tourism Association