Finding a pocket of rare natural solace in Shibuya
Serene, historic: probably the two words least likely to be associated with Shibuya.
New York City has Central Park, Shinjuku has the Gyoen national park—but if you can believe it, Shibuya has its own calming Urban Oasis in Nabeshima Shoto Park, a quaint yet picturesque spot with forgotten history dating back to the 19th century.
Nor is this a contrived park with an artificial pond—it's home to one of the few natural springs in the Shibuya area, hosting native species that include turtles, gobi and stone moroko fish.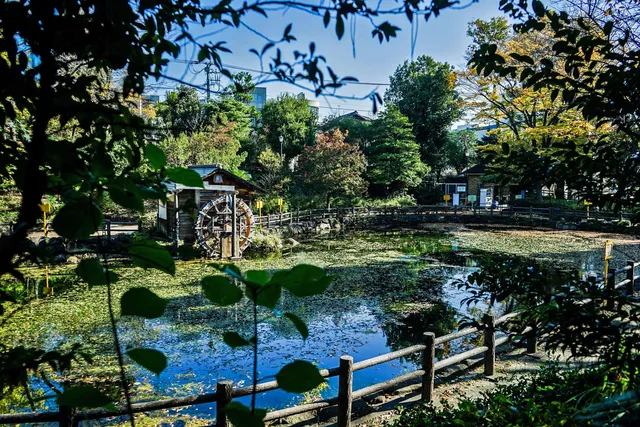 Its origins go back to 1876, when the Tokugawa government sold a villa encompassing the area to the Nabeshima clan. Back then Shibuya existed as a backwater town; when Shibuya station first opened in 1885 nobody used the train, and what's now a trickle of water along the Yamanote line flowed a full-fledged river.
The Nabeshima clan saw the natural water resources as an opportunity to grow and sell tea leaves, selling its goods branded as Shuto, a name that stuck for the neighborhood. The venture faltered when tea from Shizuoka started flowing into the capitol, and the pond area became a park that transferred ownership to the Shibuya ward in 1932.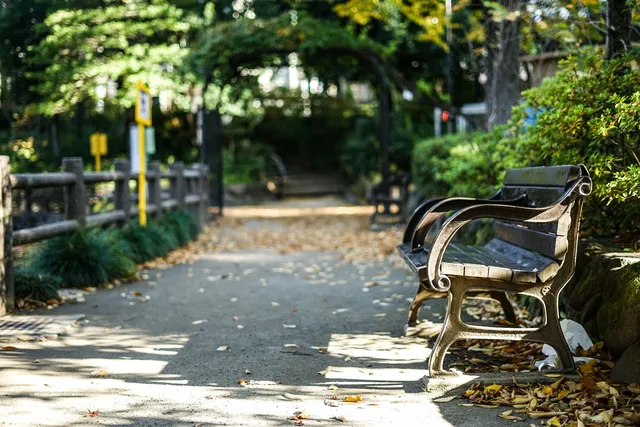 Today, the park sits in a quiet, upscale neighborhood that's a 10-minute walk from Shibuya station, offering a reprieve from the urban turmoil with surprising serenity. Surrounded by trees, it sees few visitors in the day even with the playground by the pond. Japanese maple surround the still waters for beautiful momiji colors during the fall, and in spring the weeping cherry blossom trees make it a popular hanami spot for locals. A weathered static watermill sits by the pond, attached to a shack isn't accessible—instead serving as a historic eye candy. Benches around the park offer plenty of resting areas to take in the view, though you might want some bug repellent in the summer season.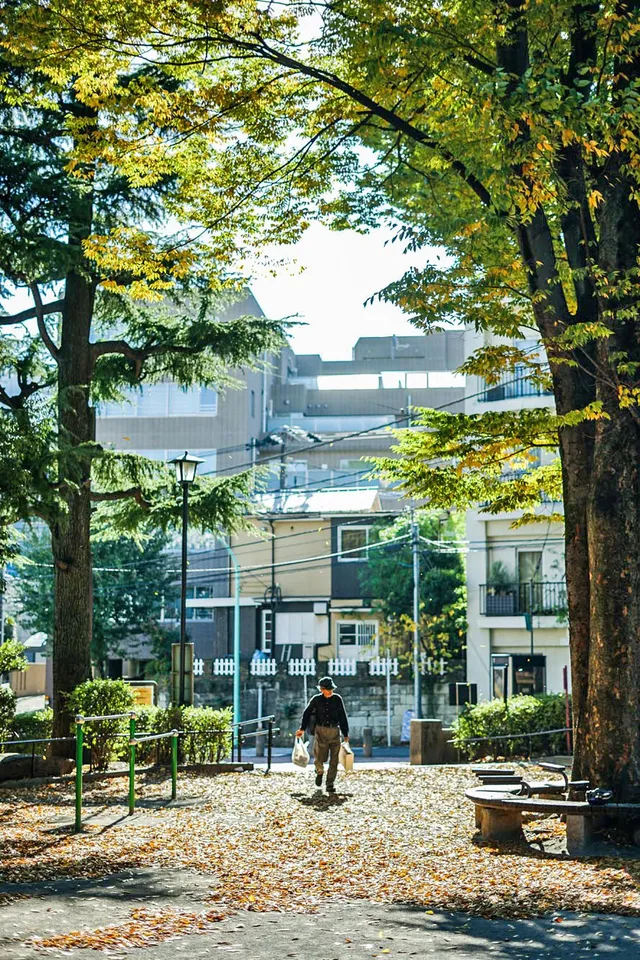 While in the area, you can stop by the Shoto Gallery built by Seiichi Shirai, a renowned Showa-era architect known for blending European and Japanese design elements. Kitchen Hasegawa is closeby for quality hamburger steak if you're wanting to grab a bite before catching a train at Shinsen, though you'll want to get there before 3pm to make sure they don't run out of food.
Nabeshima Shoto Park may not be a grand, nature-filled sprawl like Inokashira Park, but it's an interesting, if not ironic historical echo of days past—back when the area was not the center, but a retreat from the chaos.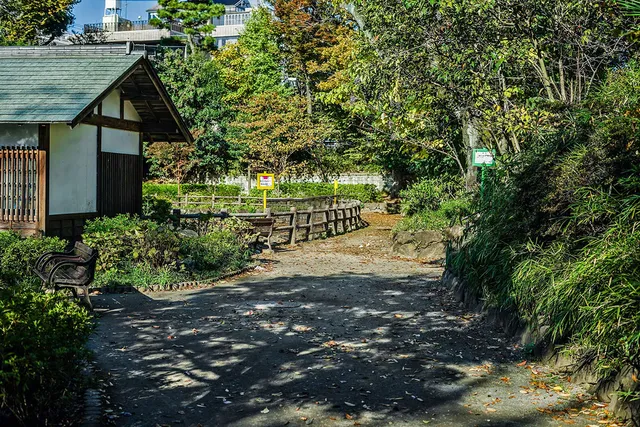 Address: 2-10-7 Shoto, Shibkuya-ku, Tokyo 150-0046