Mt. Fuji photographer lives to capture the mountain that changed his life
Translation by Saori Mori
We often experience life-changing events when we least expect it.
Mt. Fuji photographer Ryo Naruse says he used to be an "ordinary salaryman." It wasn't until four years ago when he was on summer break at Lake Yamanaka that he was moved to the core by the beauty of Mt. Fuji. Since then, he has continued to take pictures of Japan's famous natural landmark, and his photographic prowess has grown to the point where he has won numerous photography awards over the years.
Sento and Shinkansen aren't the only ways to enjoy the view of Mt. Fuji
How has Mt. Fuji changed your life?
Ryo Naruse: I used to be a typical salaryman. I did what everyone else did to seem "normal," and was always concerned about what others thought of me.
Four years ago, I got an SLR camera and took a shot of Mt. Fuji for the first time in my life. What I was able to capture was an image of the mountain I'd never seen before, and at that moment I was hooked. My theme in life has since become a question of "how much excitement can I experience from Mt. Fuji through the lens?"
When you first photographed Mt. Fuji four years ago, what aspect of it captured your attention the most?
Naruse: When I first took photos of Mt. Fuji, it was from Lake Yamanaka. I arrived there an hour before sunrise when I would usually still be sleeping in bed. The sky was mostly dark, but light was slowly beginning to fill the sky. As sunrise grew near, Mt. Fuji began to transform little by little. I was moved upon realizing that such exquisite scenery and tranquil time of day existed in the world — I just hadn't known about it.
Mt. Fuji simply exists. But I experienced first-hand that as the natural environment changes, the mountain's "expression" changes with it. I instinctively felt the desire to see more of these expressions, and it was then that I sensed it was only fate to become a Mt. Fuji photographer.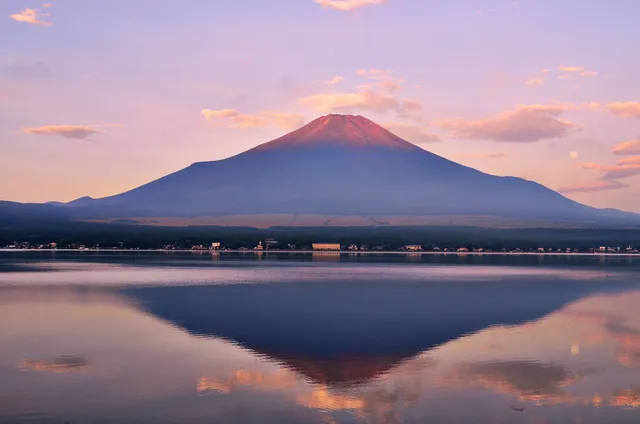 On your website, it says "the world offers sceneries more moving than those which we see with our own eyes." What do you think the difference is between seeing things through the camera lens as opposed to with the naked eye?
Naruse: With our eyes, we can only enjoy sceneries in one moment in time. But with the camera, we can alter the settings and capture the subject with more intentionality.
For example, Mt. Fuji at night. By setting the camera on a tripod and using a slow shutter speed, you can indulge in an otherworldly view of the mountain even during pitch-black nights. Plus, while it's hard to see with the naked eye, you can photograph a beautiful gradation of the sky one to two hours before sunrise.
Nothing gives me more joy than being able to capture a brand new view of the world, and my love for it grows deeper each day.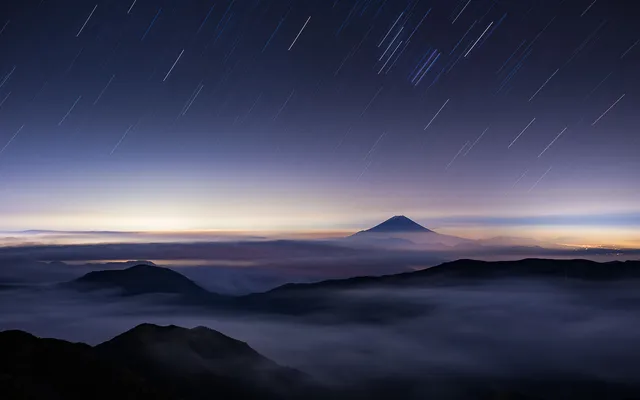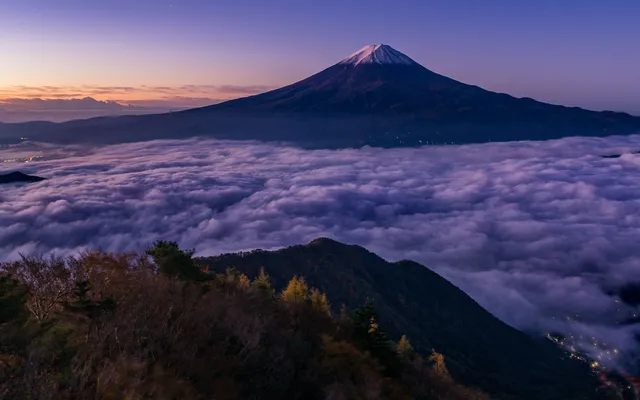 What kind of picture of Mt. Fuji do you want to take the most?
Naruse: Although this is a bit abstract, I want to capture Mt. Fuji in a way that's beyond even my own imagination. Mt. Fuji changes depending on the weather, direction of the wind, humidity, clouds, sun, moon, and many other factors. I'm always searching for a new perspective that can only be discovered by facing the mountain.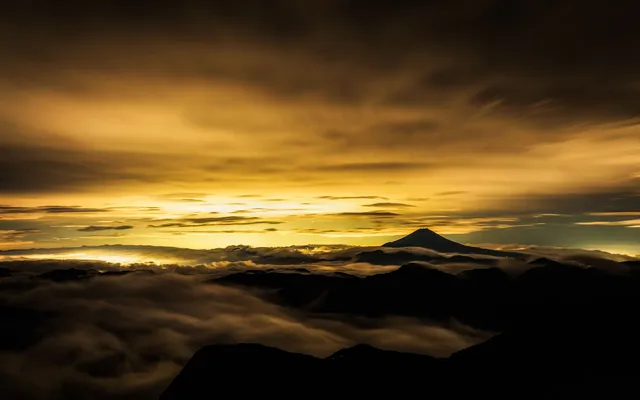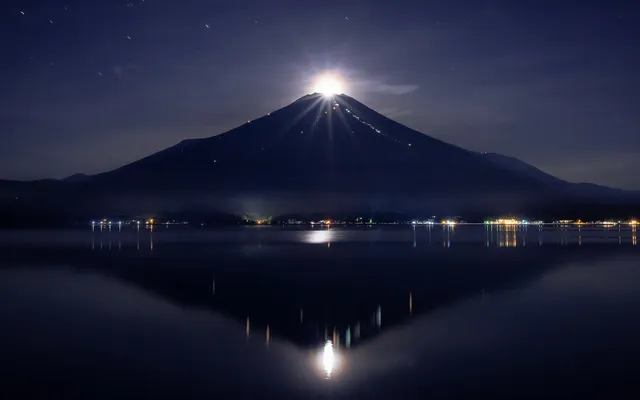 Who would you like to share the beauty of Mt. Fuji with?
Naruse: Japanese people, I guess (laughs).
Even though Mt. Fuji is a symbol of Japan, most Japanese people simply think of it as the mountain we see painted on sento (public baths) walls, or the mountain we can glance at from the little windows of the Shinkansen.
But Mt. Fuji is so much more than that. I hope to convey its radiant beauty, along with the joy I experience photographing it, to as many people as possible.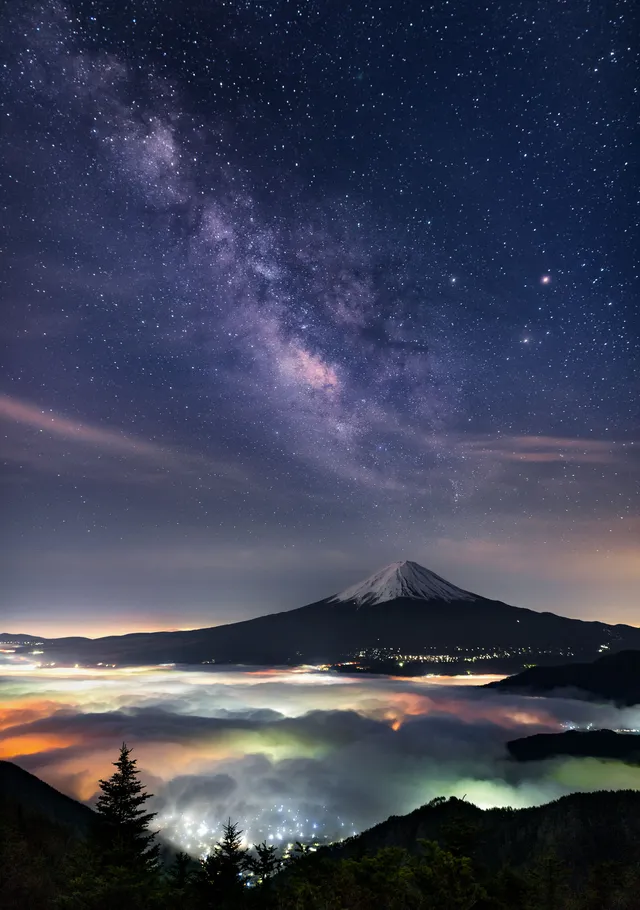 What is Mt. Fuji to you?
Naruse: The source of my passion.
I've only been photographing Mt. Fuji for a few years, but I've been touched by its poise countless times. I consider the mountain one of the greatest treasures of my life.
Licensed material used with permission by
RYO NARUSE