Budget souvenirs that don't suck at Shibuya's Maruara
Plastic katanas—the Japanese canary in the coal mine for kitsch souvenir shops.
For years I'd walk down Inokashira street, one of the arteries of Shibuya, and block out the existence of a shop with a bucket full of them in front, a humble corner shop overshadowed by the Bershka fashion megaplex nearby. Another one of those stands selling tawdry keepsakes, or so I dismissed.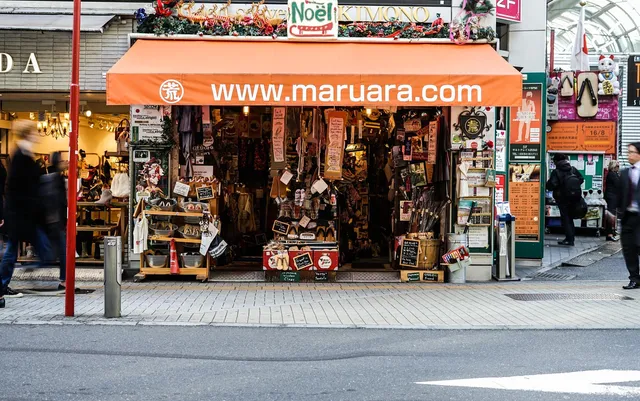 But look past Maruara Watanabe's cluttered front, campy bushido T-shirts and you discover a shop with inexpensive, traditional Japan-made products, with history that goes back long before the term "fast fashion" existed. The full name of the shop is a mouthful—Wazaka Shibuyamaruarawatanabe.
Self-awareness part of the shop's charm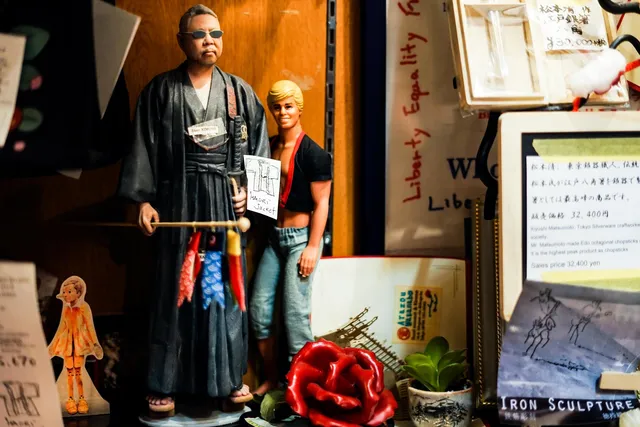 3D-printed figure of the owner in the store, next to a Ken doll with a midriff hanten
"What you sell is a fraud. Not real, but fake. You're an embarrassment to Japan," purportedly said a traditional kimono shopkeeper to Yoshitsugu Watanabe, third-generation owner of the store.
Maruara Watanabe started off far more traditional; his grandfather came to Shibuya in 1925, first selling kimonos on the street, then setting up shop in 1945. Nearly a hundred years later, the "zakka" shifted toward selling a variety of Japanese goods modernized and contextualized for foreigners, though there's traces of heritage throughout.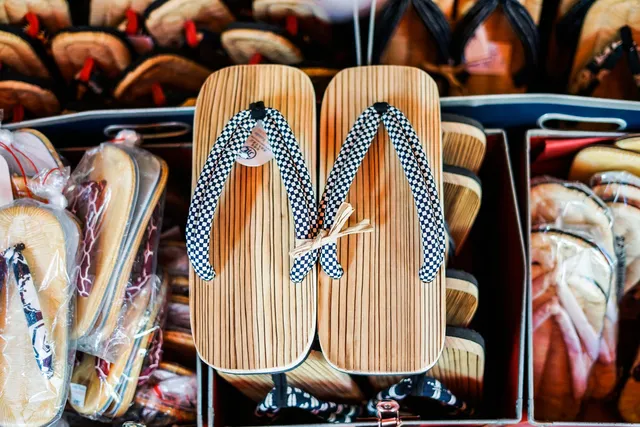 It shows in the rubber-soled zori slippers, stacked in front like a pillar of doner kebab, or his "Paris" geta slippers. The haori, or short-sleeved kimono is one of the pricier selections starting at 10,000 yen, though still inexpensive considering traditional robes can cost a hundred times that amount.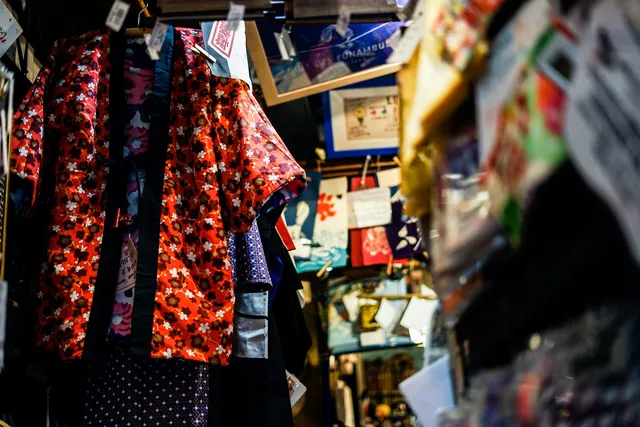 The more flamboyant yukata garbs cost a couple thousand yen, part of a lineup he calls "in check it"—a play on words of the Japanese word for fake--inchiki.
Then there are the goods you'd find roaming touristy shops in Asakusa, like handmade fans, kanzashi hairpins, scarves, coin couches and handkerchiefs, with an emphasis on being domestically made.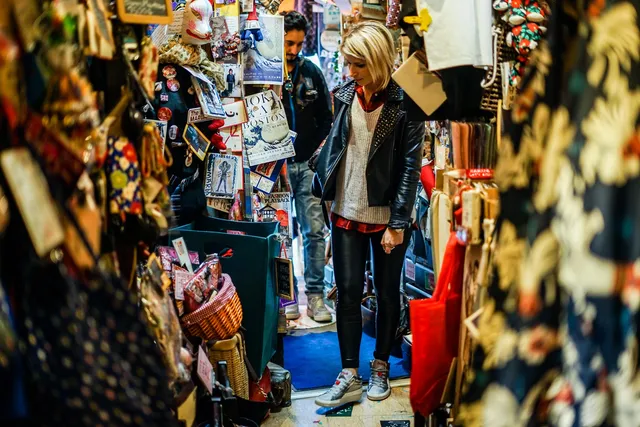 Part of the appeal is how Maruara juxtaposes tradition to a modern, western application. Japanese furoshiki for example is a wrapping cloth used to carry items like a bento box, and has fallen out of the mainstream in Japan in favor of plastic bags. Yoshitsugu realized foreigners were asking about furoshiki as a table placemat, and started selling them as such.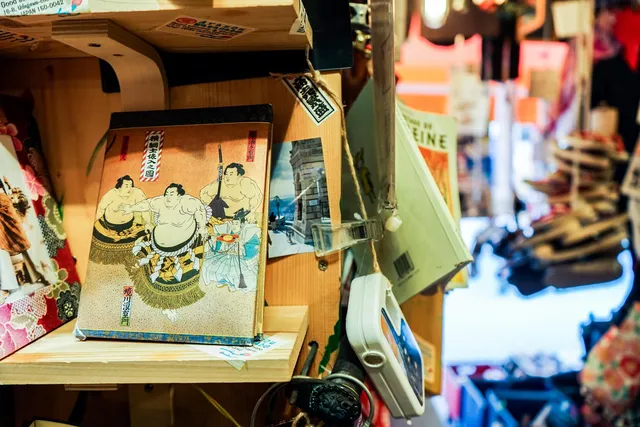 Entrepreneurial or opportunistic? Maruara Watanabe embraces some trends while eschewing others; the face cutout postcards are seemingly made to be Instagrammed, as are his souvenir vending machines. Yet his shop does no advertising, no social media, and all the customers come organically, mostly by word of mouth.
To that end, Maruara Watanabe defies simplistic labels of being a tourist trap, or hackneyed. It's a world all its own, crammed with an eclectic, playful hodgepodge of pop culture and tradition—in many ways, a reflection of the ever-shifting metropolis that surrounds it.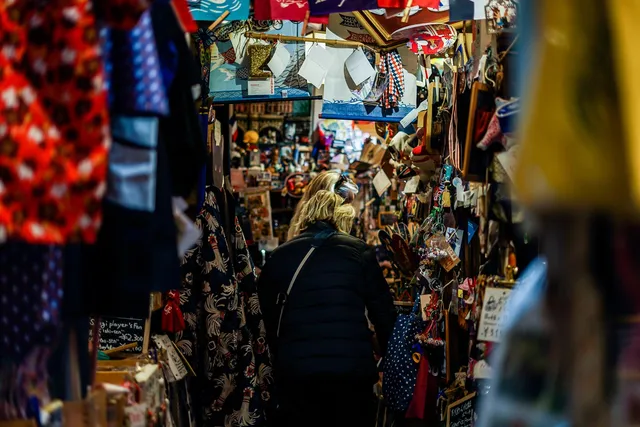 Address: Shibuya Center Bldg, 16-8 Udagawacho, Shibuya-ku, Tokyo 150-0042

Tel: 03-3461-0064

Hours: 11am to 7pm weekdays (M, Tue, Th, Fri); 1pm-7pm Sat-Sun; closed Wednesdays