Forget coin lockers: Store luggage in a cafe while sightseeing in Japan with ecbo cloak
Translation by Saori Morita
There's nothing more stressful than going sightseeing with a giant piece of luggage in hand.
It's slightly more tolerable when you're in an area that's more or less familiar, or if you're carrying a backpack. But the worst situation is being in a new place with a large suitcase— just imagine pulling a heavy suitcase in one hand and using your phone to get directions in the other. And if it rains in the midst of it all, there wouldn't be any more hands to carry an umbrella.
Since having both hands free is the best way to go, here's an interesting service for travelers who want to avoid unnecessary fuss during their journeys.
Striving for a world without carrying luggage
Ecbo cloak is a sharing service that connects people looking for a place to store their baggage, and commercial facilities--mainly cafés and shops--that have space to keep them. All you have to do is look for a location where you want to leave your luggage and make a reservation online. Then, head over to the store, leave your stuff, and pay when you return for pick-up.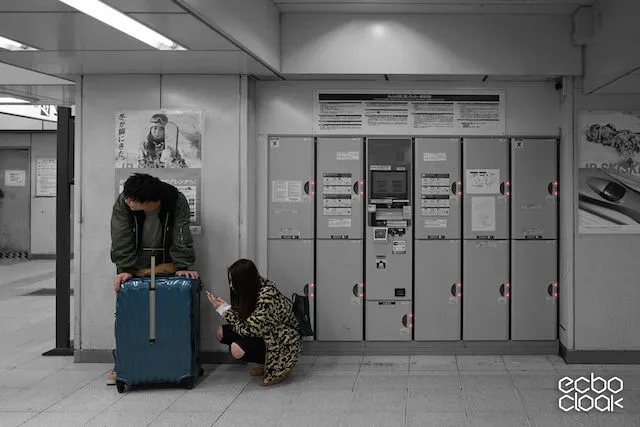 You might be thinking, "why not just use coin lockers?" But in order to do that, you'd have to know where they are, if there are any open lockers available, and whether or not they're big enough to fit all your precious belongings.
With ecbo cloak, you can instantly check for stores accepting luggage. It will even show you the quickest route there, and you'll of course be able to store large baggage items that lockers may not be able to accommodate. Perhaps you'll even be able to get some helpful information from the locals while you're there, too.
Ever-expanding service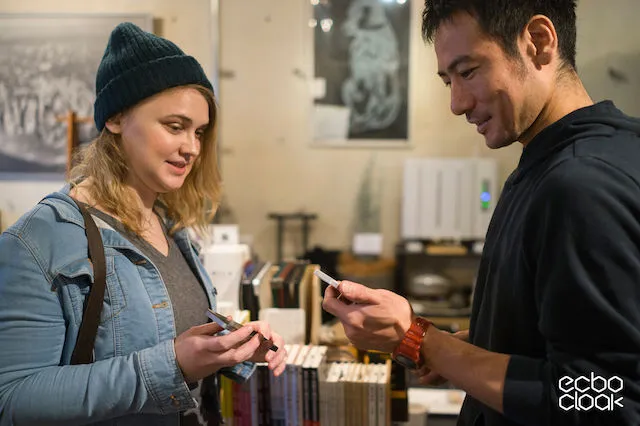 Hand luggage will be accepted for 300 yen/day, and suitcases for 600 yen/day. Whether your luggage will be considered "hand luggage" will depend on if the longest side is less than forty-five centimeters.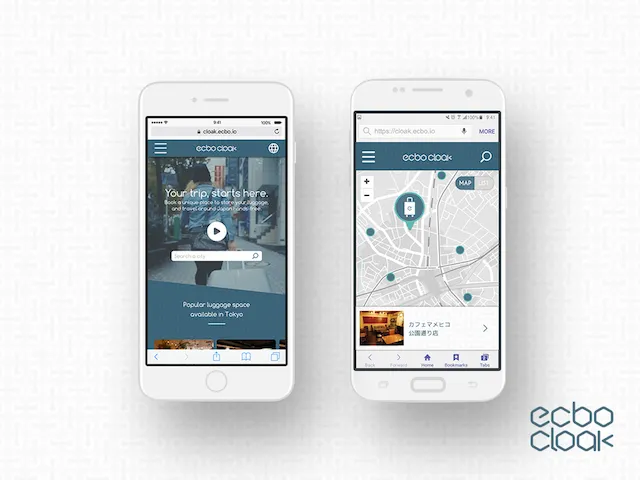 Initially available in the Shibuya and Asakusa areas in 2017, ecbo cloak has since quickly expanded into major areas including Kyoto, Osaka and Okinawa.