Head to yakiniku BBQ Baka Ichidai to get stupid stuffed in Okinawa
Translation by Saori Morita
Hey yakiniku lovers out there—I have a perfect solution for those nights when you feel like letting it all go. Because sometimes, there's nothing we want more than to just forget everything.
Imagine being in Okinawa and chugging down a jug of shequasar (Taiwan tangerine) beer, some awamori, and a glass of Habu snake liquor, all while pigging out on juicy, delicious meat. There's no better way to recharge your energy after being out in the Ryukyu sun all day long.
It's not like you're stuffing your face with food out of desperation. You're stuffing your face because you want to — because you just want to live a little.
Expensive yakiniku? Famous restaurants? No, thanks — that's not what we're looking for tonight.
Making our way to Yakiniku Baka Ichidai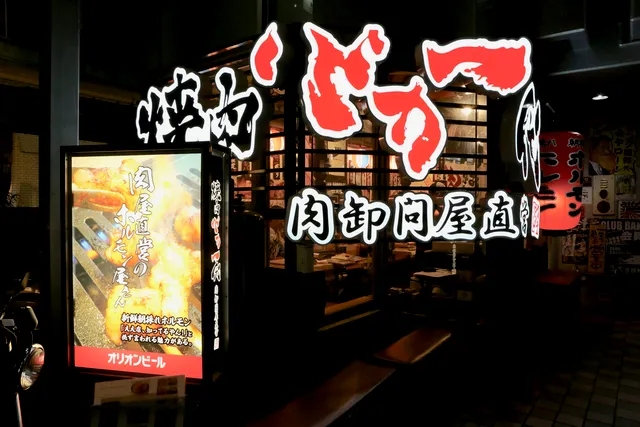 Let's say you just want to be "baka" (Japanese for stupid) for just one night. If this is the case, you have no choice but to go to a restaurant that will live up to your expectations. I know just the place.
That place is Yakiniku Baka Ichidai, located just off Kokusai Dori.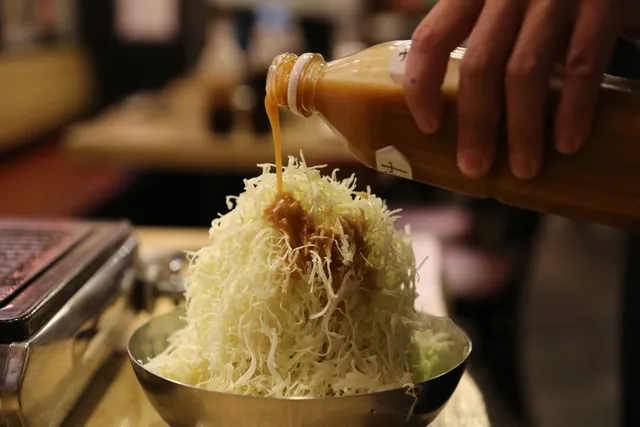 The appetizer is already pretty crazy, and we wouldn't have it any other way.
They call it "Cabberest," a mashup of the words cabbage and Everest. The house dressing is magnificent, and once you start eating it's impossible to stop.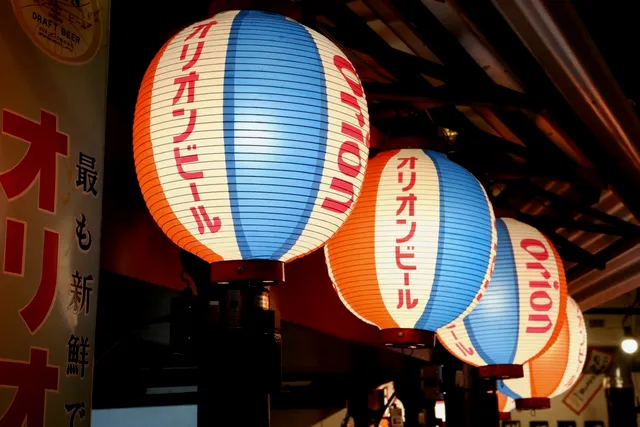 Of course, you can't forget the kimchi, namul, and refreshing sips of Orion Beer.
Now, I'm going to be honest. When I first came here, I was expecting to be wowed visually, but not so much gustatorily. I wouldn't have complained if the quality of the yakiniku wasn't all that spectacular. But when I devoured the Shabutan and Mangetsu Misuji (foreshank), they were beyond my expectations and I knew right then and there that it was going to be a great night.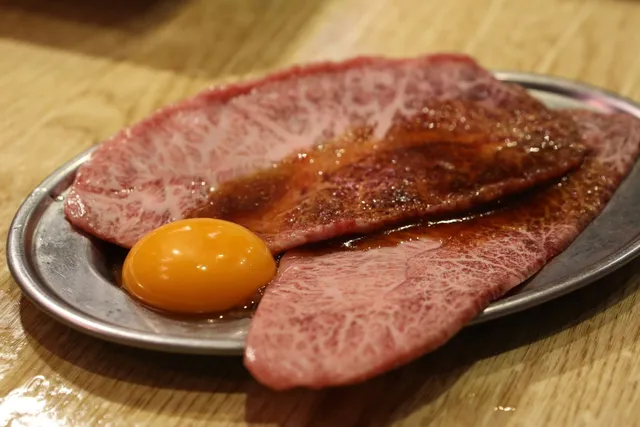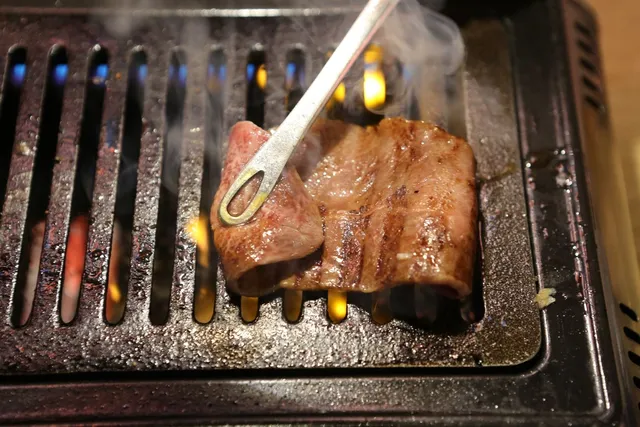 Don't be afraid to stick out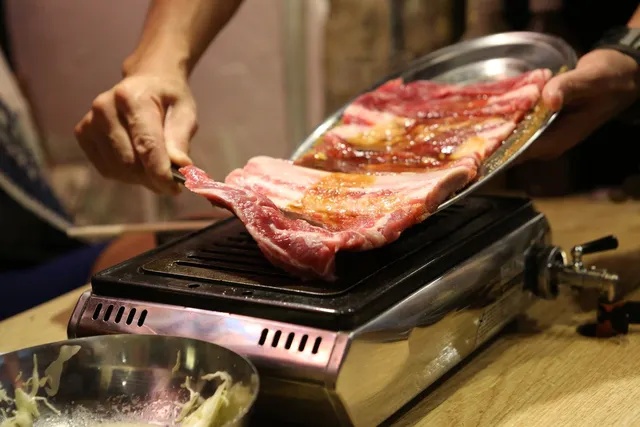 Just as anticipated, the Makimono Kalbi (short ribs) was so big it didn't even fit the grill. Only five portions are allowed per day. You can enjoy it wrapped in some Korean lettuce.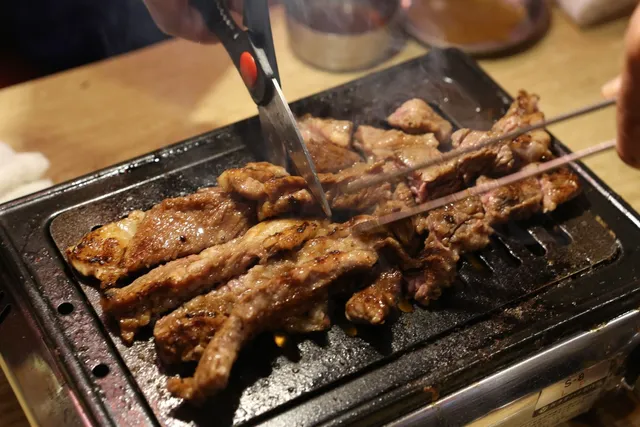 The meat to "stick out" like this is just the decadence I needed.
Inside the restaurant they even have a "theme park of sauces" so you can choose your favorites sauces to accompany all that meat.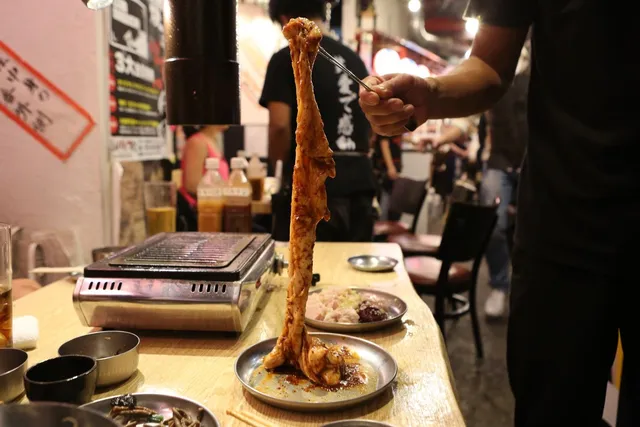 Of course, we can't forget the 50-centimeter-long Marucho.
With this, they'll even give you a free ticket for two-meter's worth of meat. Similar to the system of "bottle-keeping" at your favorite Japanese bar, you can eat, say, fifty-centimeters at a time every time you come to the restaurant.
Closing the Night With Habu Snake Liquor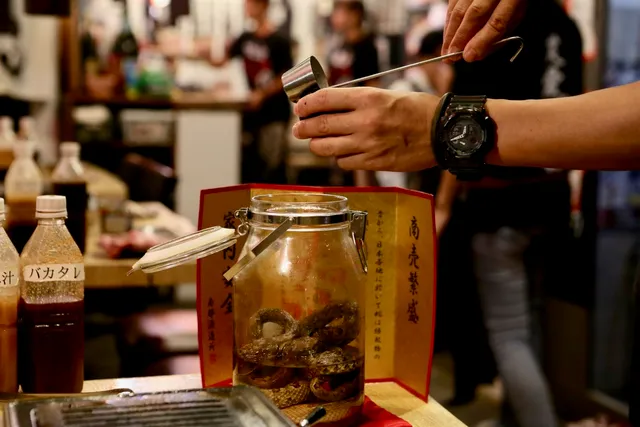 After all the yakiniku and beer, the best way to close it off is with some Habu snake liquor. The unique, herby aroma of the liquor will give you just the right dose of boozy bliss (and a little burning in your throat). You'll feel like you've been slapped in the cheek — but in a good way.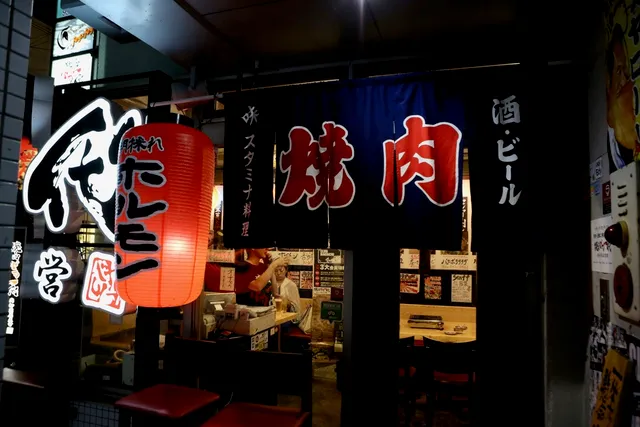 There are nights when you want to indulge in delicious regional cuisine, as well as nights when you just want to relax and drink with close friends.
In the same way, we all have nights when we just want to be... stupid. It doesn't mean we want to do stupid things. It just means we just want to let everything go and have a good time…
… A stupidly good time.
On such nights, give yourself into the Ryuku spirit.
If you eat like me, the price to pay is around 4,000 yen per person.
Address: 3-9-9 Kumoji 1F, Naha, Okinawa 900-0015

(Two-minute walk from Kenchomae Station)

Tel: 050-5592-9957

Hours: Monday-Saturday/6:00 PM〜3:00 AM (L.O. 2:30 AM)

Sunday/6:00 PM〜12:00 AM (L.O. 11:00 PM)

Open all year