The dingy restaurant that serves some of the best yakiniku BBQ in Shibuya
Pictures speak a thousand words. And if you're prone like myself to getting visually seduced, all the mouth-watering macro shots of marbled beef outside the BBQ restaurants in Tokyo are too tempting to ignore. Problem is, they all look good, especially walking the busy streets of Shibuya, where competition is plentiful.
So where do you go? The most ratty looking of them all, at least from the outside—Dogen.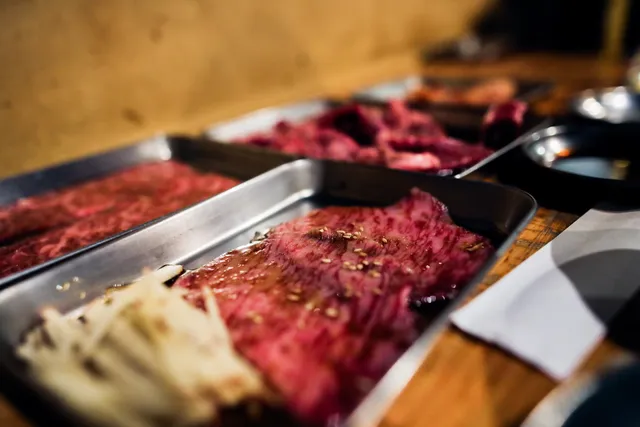 Cosseted from the bustle of main streets of Shibuya and in a trendy neighborhood containing the "love hotel hill," Dogen looks more like a ramshackle house from a forgotten Showa era than a quality eatery, in stark contrast to the hip craft brewery place across the alley street. But make no mistake, it's one of the most popular yakiniku BBQ places in the area, with a delectable taste betraying its consciously yet charmingly rundown aesthetic.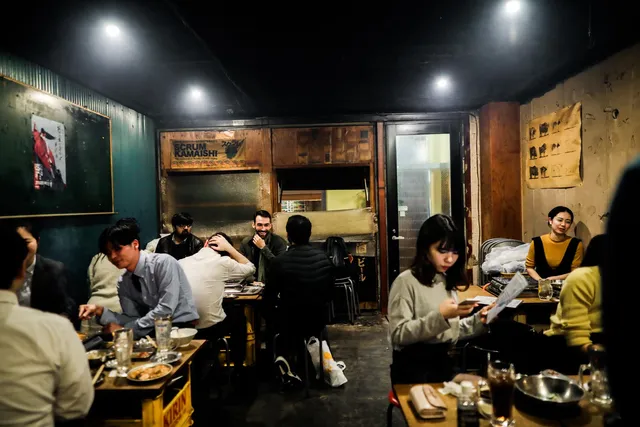 Step inside and you find what looks like a makeshift restaurant cobbled together, with Sapporo and Asahi beer crates for chairs and table legs, and weathered, grease-soaked particleboard for tabletops. Thick savory smoke from BBQ permeates the air casting a pale yellow tinge to the crumbling plastered walls and slapdash metal sidings. Seating only accommodates a couple dozen, and if you're more than a pair you may want to call for reservations, though walk-ins are possible.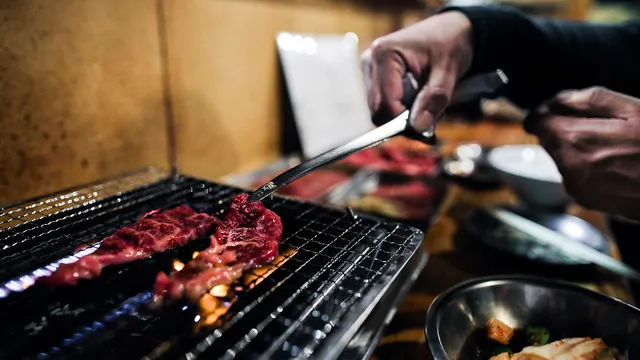 Chain restaurants may parade their use of A5 (highest grade) of Wagyu, but ratings can be—well, overrated, and the A4 cow here won't leave you wanting. There's lots to love here, starting with the beef tendon appetizer, which soaks in a bath of ponzu broth and is unexpectedly soft and full of flavor.
The offal dishes, or "horumon," are popular, with my personal favorite being the salted beef tongue with scallions. Those less adventurous will also enjoy the skirt steak "harami," while seasoned yakiniku eaters wanting something fatty might want to eat the collagen-rich small intestine, maybe to finish off the meal.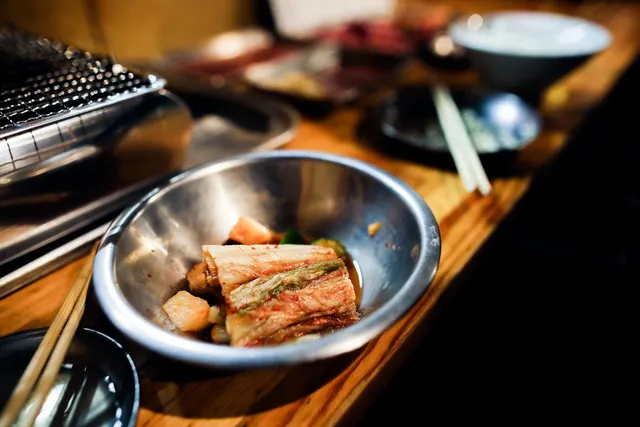 Not sharing the Japanese penchant for oddly-shaped gizzards, I'm more of a steak man, and the selection of black-haired wagyu meat is glorious. Thinly cut slabs of "shabu yaki" (600 yen per piece) need only a brief time over the gas grill, practically dissolving in your mouth before chewing.
The must-have here is the "ringo," or apple (600 yen per slice)—it's a marbled wonder of beef with julienne-cut apples. Lightly cook the meat, then quickly sandwich and drape the apple slivers to make a succulent meat roll. The combination just works—the saltiness of the marinade offsets the sweetness of the apple, and the shoyu-based marinade sings in harmony with the deep flavor the of wagyu. You can't have enough of them.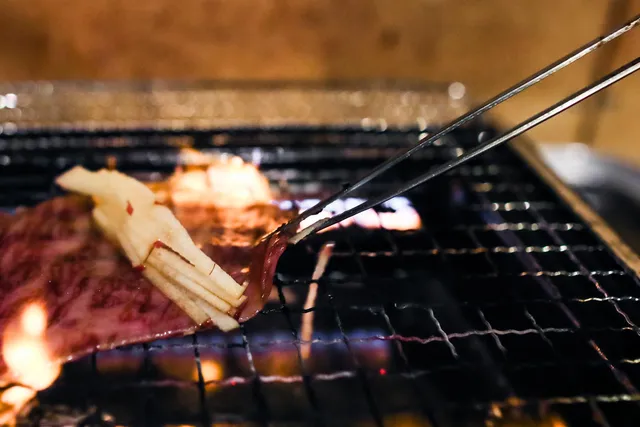 Equally gratifying is the pricepoint—engorge yourself and the bill can still come under 5000 yen per person including a couple of beers, whereas other places quickly swell in price as you order the choicest cuts. If the Japanese-only menu is intimidating, you can ask for an omakase dinner, where they serve you recommended dishes.
Restaurants in Shibuya can often seem like a compromise of convenience and centrality for taste, but Dogen stands on its own. Looks may deceive, but the taste is real.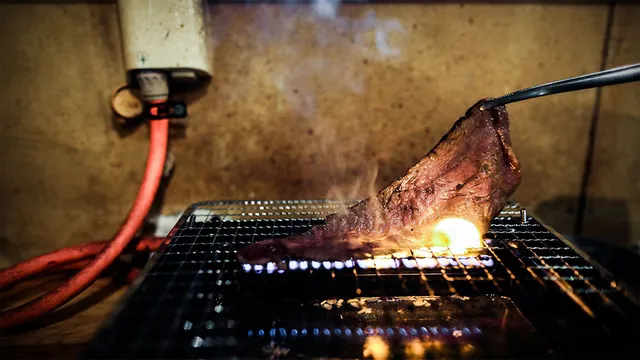 Dogen

Address: 2-19-10 Dōgenzaka, Shibuya-ku, Tōkyō-to 150-0043

Tel: 03-6416-1729 (Recommend reservations especially for larger parties)

Hours: 6pm - 12am (M - Sun)

Cash only

Budget: ¥¥ (From ¥ - ¥¥¥¥)