Forget Ichiran—try ramen at these two popular local spots in Shibuya
Ichiran has become to ramen in Tokyo what Shake Shack is to burgers in New York City. The popularity of the ubiquitous chain has taken a life of its own, with lines of foreign tourists frequently spilling out into the streets (protip: for zero wait hit the one in Shimokitazawa), and even instant ramen packets sold at airports. Sure there's also Ippudo, also of international renown, but you may wonder—where do all the locals go?
For Shibuya, there's a pair of popular ramen joints that not only serve uniquely delectable ramen, but also are unknowns to travelers roaming the clogged pedestrian arteries of Shibuya: Mammoth and Nakajima.
Dogenzaka Mammoth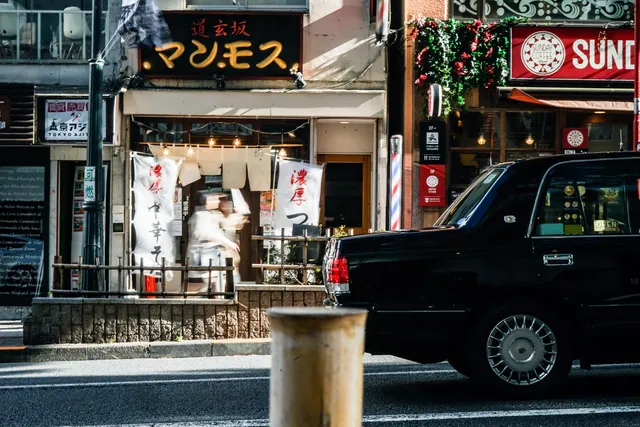 Full disclosure: I have loathed tsukemen; its thick, chewy udon-like noodles sap the soup of flavor, and the viscous, slimy dipping broth seems to get cold the moment it's exposed to air. I'm more a traditional shoyu ramen fan, with a lean niboshi sardine and chicken-based broth.
But Mammoth (Manmosu in katakana-speak) is the only tsukemen that left me craving for seconds.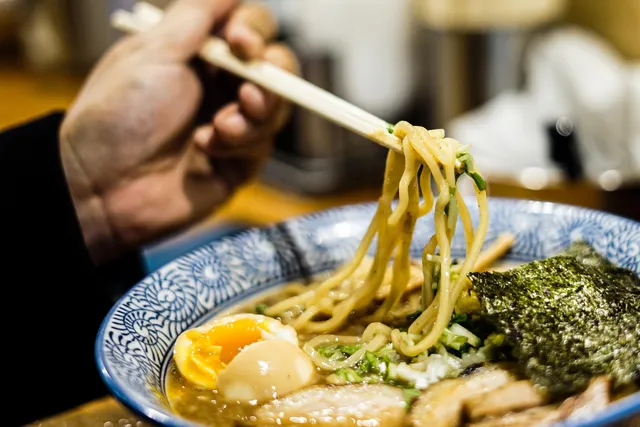 Due to my prejudices I first chose the more traditional chuka soba ramen, which was tasty, if unremarkable. On second visit I bought a meal ticket for tsukemen, where I was then asked to choose between two different noodle (men in Japanese) types—the traditional mochi-mochi, or the more popular wheat-germ noodles (haiga men).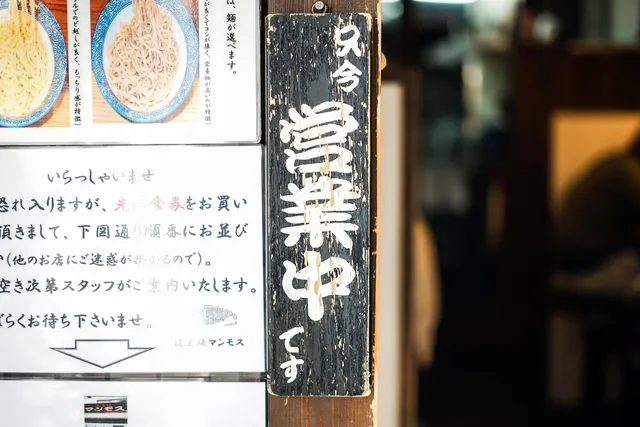 As unappetizing as it sounds, wheat-germ gives the tsukemen an extra je ne sais quoi. Rich in flavor with subtle umami and a texture similar to whole grain, it pairs brilliantly with the decadent pork-and-fish-based broth, which doesn't have the coarse fishiness you'd expect. There's a bounce to the noodles, a liveliness you don't often get with thicker noodles that often become limp and mushy. It's topped with soft slices of pork that have just enough fat to complement the broth.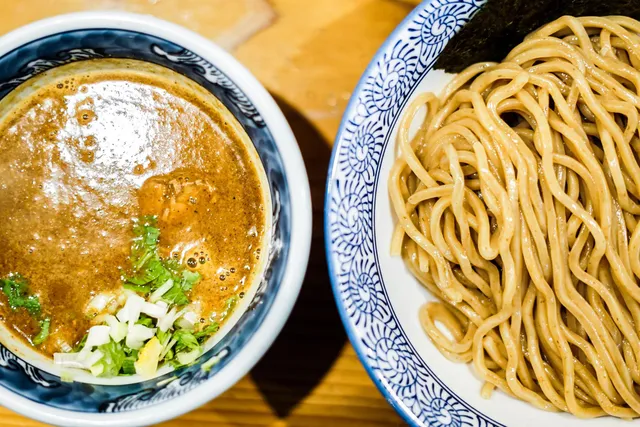 If you're like me and hate when ramen gets cold, you can also specify for the noodles to come hot, known as atsumori. When ordering larger noodle portions you can also request for more soup (oitsuke shiru), and there's soup stock on hand to dilute the broth. It's easily one of the best tsukemen in the area.
Dogenzaka Mammoth (道玄坂マンモス)

Address: 2-10-1 Dogenzaka, Shibuya-ku, Tokyo-to 150-0043

Phone: 03-5459-3956

Hours: 11:30AM–4PM; 5:30–11PM (Mon - Sun)

Budget: ¥ (From ¥ - ¥¥¥¥)
Menhan Shokudo Nakajima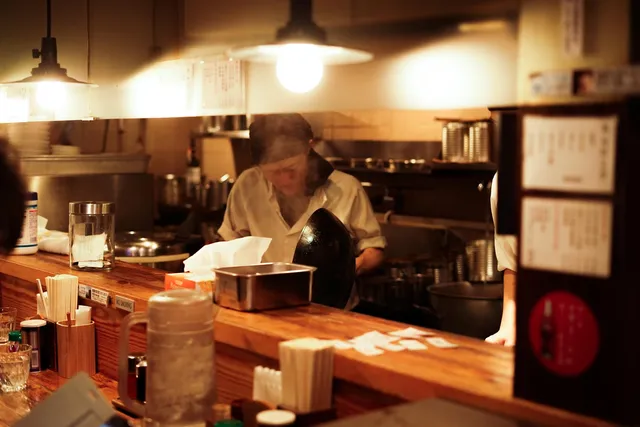 Walk Meiji street south of Shibuya station and you'll find the stretch full of restaurants, frequented by hurried salarymen working nearby. Among those a particular gem is Nakajima, known for its voluminous ramen sets. Tantanmen is the most popular entry with a choice of either spicy or mild broth—a nutty, spicy ramen with a hint of sesame, topped with ground pork. It's matched with curly, medium-thick noodles, which have just the right amount of springiness with a hint of flour to the taste.
The thick broth shio (salt-base) ramen tastes surprisingly light for the dense soup, but for shio my preference still goes to Oreryu ramen, a popular chain also based in Shibuya.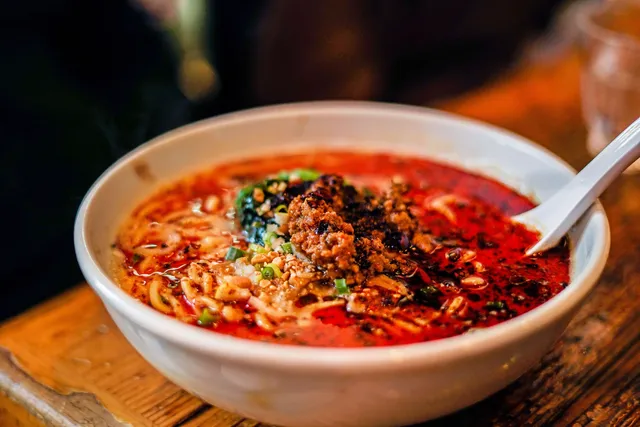 The shoyu ramen flies under the radar, but has a wonderfully robust broth—a rarity considering more and more ramen restaurants focus on the denser tonkotsu ramen in recent times. The succulent chashu pork topping is delicious enough to warrant an extra serving. With ramen and rice sets starting at 900 yen, Nakajima serves hearty meals that won't disappoint you stomach or wallet.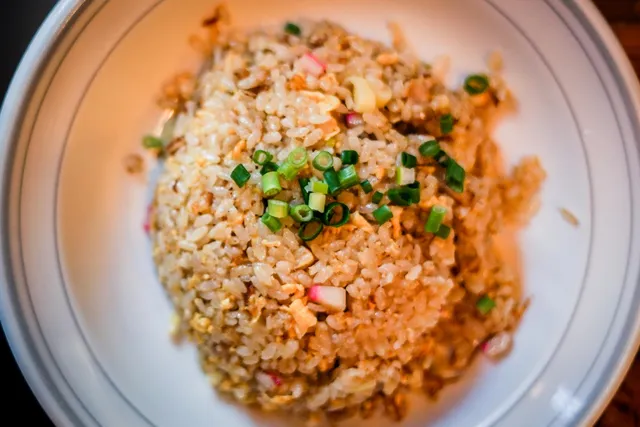 Menhanshokudo Nakajima

Phone: 03-5774-1601

Hours: 11am - 2pm (Mon - Fri); 11am - 11pm (Sat - Sun)

Budget: ¥ (¥ - ¥¥¥¥)
If there's any downside to either ramen joints, it's that neither are foreigner friendly in presentation. The meal ticket vending machines and menus are all in Japanese, and before lining up (they both get crowded in peak lunch and dinner hours) you're supposed to buy the tickets in advance, contrary to other restaurants.
Sure language may present a small barrier to entry—but the adventure beats defaulting to the same restaurant chains.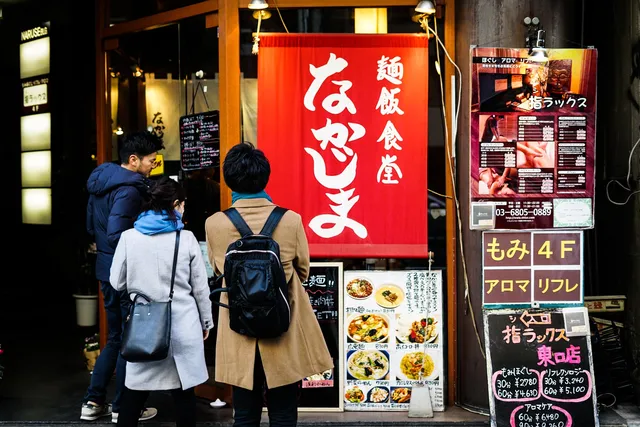 Lining up at Nakajima for lunch.