Michelin-rated affordable French bistro is buried in a Shibuya back alley
234: That's the latest number of Michelin-rated restaurants in Tokyo according to the 2018 guide, more than doubling second-place Osaka and third-place Paris at 96 and 92, respectively. Factor in the Bib Gourmands, or eateries that provide "exceptionally good food at moderate prices," and that number balloons to 512. Way more than what you can eat in a year, let alone a couple weekends vacationing.
Finding such quality yet affordable restaurants within walking distance of Shibuya station is a greater challenge, especially with French cuisine. Though there are a handful near the scramble, prices typically start at 10,000 yen a head. Given that "affordable French" is an oxymoron especially in Japan, Bistro Rojiura distinguishes itself as a Bib Gourmand with resplendent cuisine that's delightful at any price.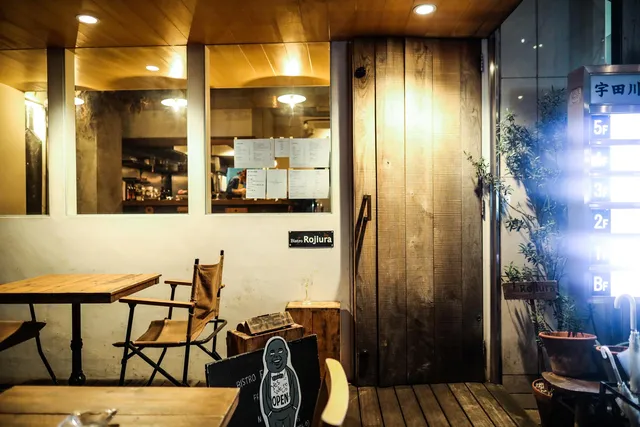 Rojiura, or "back alley," true to its name is ensconced in a mini-cul-de-sac branching off of a still-small street in a hip, northern part of the city. Not something you'll stumble into unless you're combing the depths of Shibuya, smartphone in hand.
Seating accommodates less than 20, so it's best to call a day before to secure a spot, though walk-ins are possible on especially on weekdays.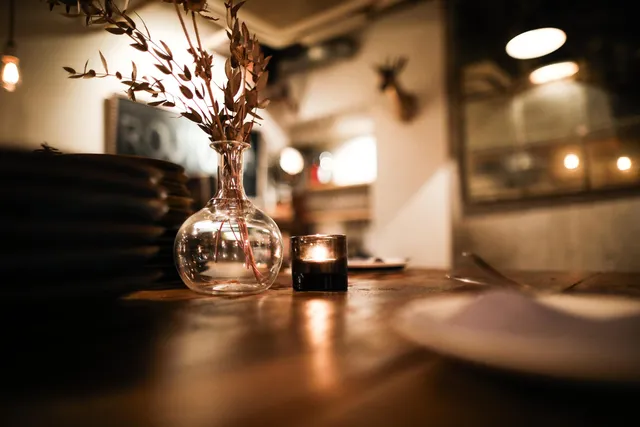 Depending on your appetite, the menu won't drain your paycheck, and multiple courses will typically cost about 5000-6000 a head including dessert and a glass of wine (chef's course is 4500 yen), even cheaper if you're wanting a light, casual bite to eat. Cooks kindly split dishes for you with separate plating, an an unusually generous touch.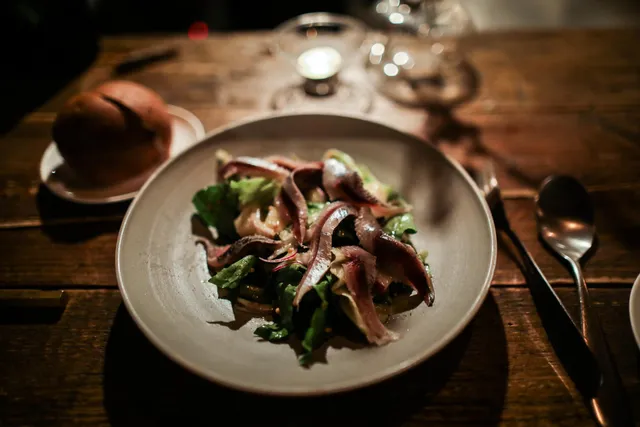 To start off, the two salads are a nice prelude to whet your appetite, whether it's the savory sardine, pear and lettuce salad or the homemade ham, burrata cheese salad. The latter is my favorite, and the burrata melts in the mouth with an ethereal creaminess that effortlessly blends with the light flavor of the ham. Other exquisite sides include cumin-seasoned french fries, topped with wafer-thin strands of cheese that dissolve in your mouth; warm homemade bread; and creamy mashed potatoes with a fresh taste that doesn't feel like you're eating a stick of butter, pairing well with bread, or a main dish.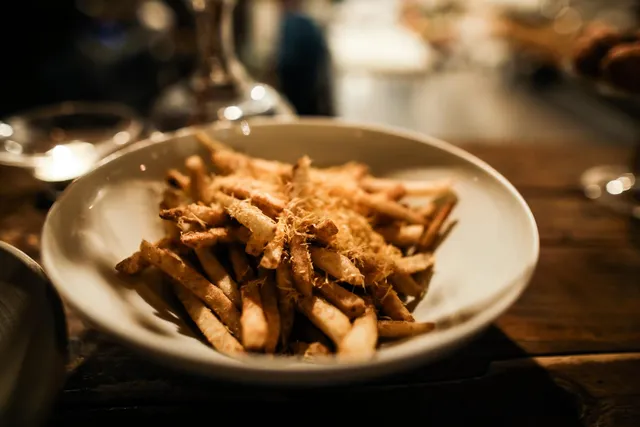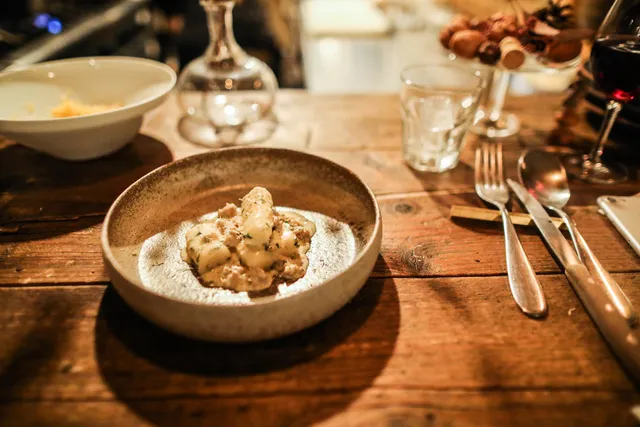 The "plats," or main entree is the obvious highlight of the meal. The Okinawa pork is cooked to a pinkish medium perfection, with the charcoal grill imparting a satisfyingly charred flavoring. It's soft but not fatty, bold yet with umami to round out the robust flavoring. One of the best pork I've had. The lamb chops, while smaller in proportion is still a satisfyingly option for those that like its distinct earthy taste, and the medium-rare flesh is surprisingly lean while having the tender texture reminiscent of a sangen kurobuta pork filet.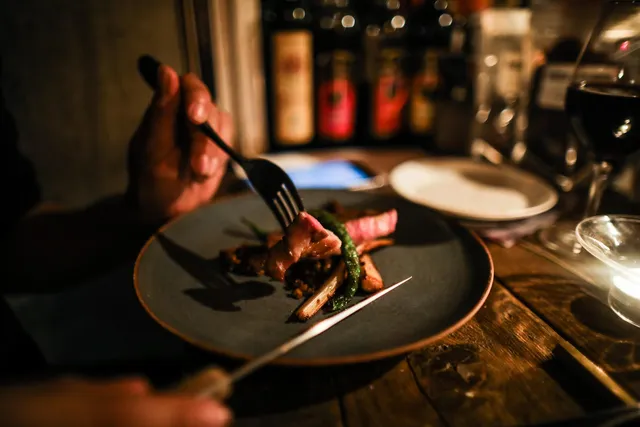 For those that begin their day earlier in Shibuya, Bistro Rojiura also serves breakfast and brunch with reasonable prices, including a plate of french toast, bacon and burrata cheese, all for only 700 yen.
While French cuisine evokes the image of long, multi-course excursions, the beauty of Rojiura is its casualness mixed with its elegant ambiance that's fit for almost any occasion, whether a date or business meal. Sort of like wearing a sport coat with jeans. With its cozy charm, Rojiura is a back alley gem waiting to be discovered.
Or selfishly, hopefully not.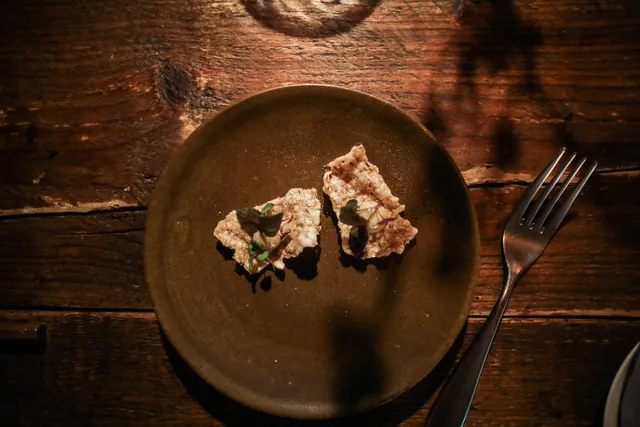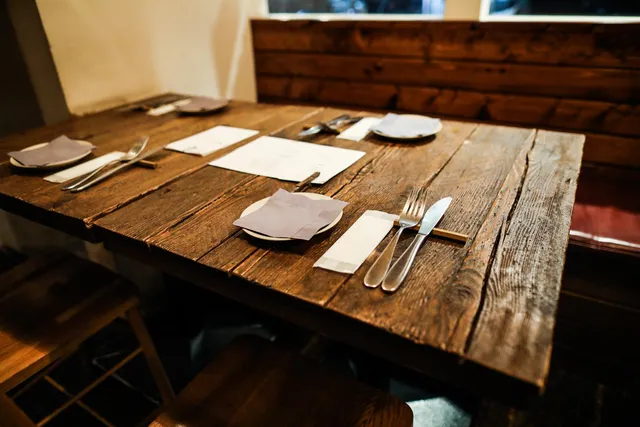 Address: 11-2 Udagawacho, Shibuya, Tokyo 150-0042

Tel: 03-6416-3083 (reservation recommended)

Hours: Brunch 8am - 2pm (1pm last order); dinner 6pm-12am (11:30pm last order). Tues - Sun (vacation 1st Sunday of the month)

Credit cards accepted

Budget: ¥¥¥ (From ¥ - ¥¥¥¥)