Cutting-edge Fake Tokyo is both friend and foe of Shibuya fashion
Shibuya is ever-transforming as megaplexes like Shibuya Cast crowd out young, experimental fashion boutiques, and unique street styles like B-boys and gyaru get watered down in their popularization. But in the midst the dilution Fake Tokyo and its two shops, Candy and Sister, push through their unfiltered vision of street fashion, emphasizing boundary-pushing creativity over social-media Likes.
We asked Fake Tokyo's chief director, Shogo Yanagi, about his philosophy behind their banner and fashion culture of Shibuya.
"Back in the day, fast fashion, 109 fashion exemplified Shibuya fashion," said Shogo Yanagi, chief director of Fake Tokyo. "The stores nearby were Forever 21, ZARA, Berksha, H&M and 109. For the masses, our shop can be seen as too new and too unrealistic, which might be perceived as fake."
"But from our point of view, the ubiquitous fast fashion, 109 fashion are overly copied and fake. To raise awareness of authentic fashion, and as an antithesis to the fashion scene we came up with the name Fake Tokyo."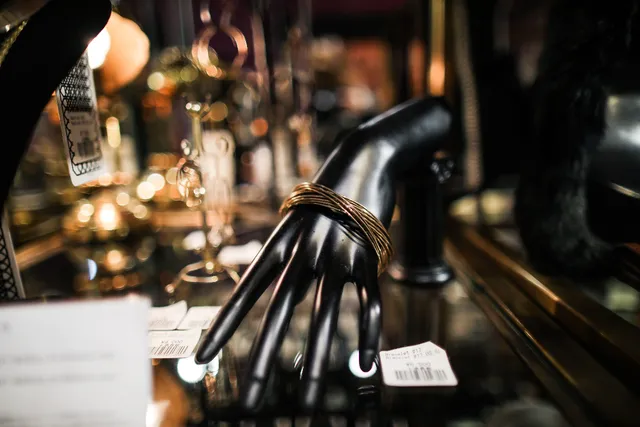 Sure enough, Fake Tokyo's edgy clothing selections can't be pulled off by a salaryman with a Uniqlo wardrobe, reflecting its radical philosophy indifferent to pleasing the masses. Much of their apparel is baggy, flashy, unbalanced and a bit ostentatious; its military-inspired men's vests and python leather women's jackets are too punk for daily use.
While it doesn't necessary avoid popular brands like Adidas, it mainly takes in high-end casual lines created by up-and-coming designers domestic and abroad. It doesn't even need to be practical, as long as it embodies what fashion should be, as an innovating culture.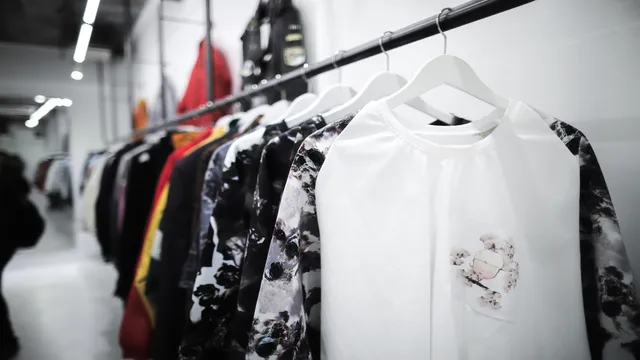 "We believe we should be one step ahead of trends," said Yanagi. "Not only the designers or brands, but also the style, in order to create new value within the fashion culture. We strive to go beyond just being a select-shop, and to provide a new concept and philosophy through our aesthetic."
That mindset is also reflected through the design of two shops as well. Candy occupies the first floor and basement and is characterized by a minimalist, hot-and-cold aesthetic, while the second-floor Sister is like being captive in a giant, ornate closet with its vintage clothing and antique books.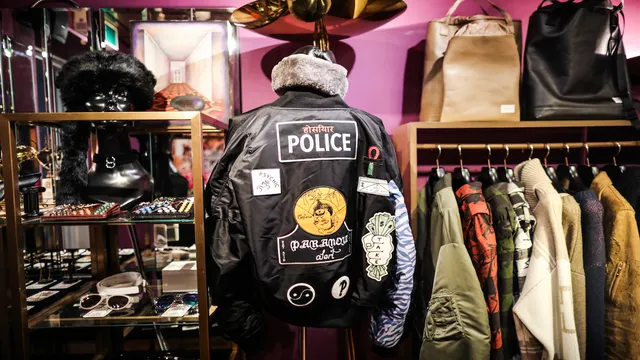 As a hotbed for forward-thinking fashion designers, Fake Tokyo has garnered a loyal cult following, with a respectable and growing number of Instagram and Twitter followers. And while the shops and intense style seem cater-made for promoting on Instagram, Yanagi's perspective on how we consume fashion through social media takes a more skeptical, even cautionary tone.
"Instantaneous metrics aren't necessarily indicative of trends, though media may take it that way," said Yanagi. "The street and live events used to inform us on the true fashion scene, but we are now satisfied and self-absorbed with a five-inch iPhone screen for fashion."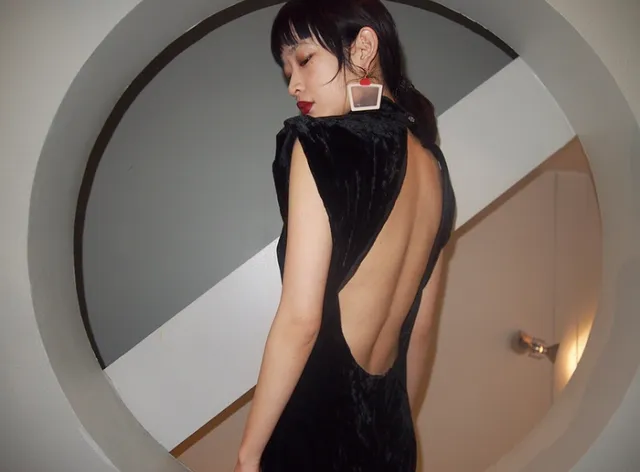 So does Fake Tokyo see itself as the new Shibuya style?
"Honestly, I don't think we're consciously identifying with Shibuya, Harajuku, or Aoyama neighborhoods. We want to adapt our style to the generation, not just as visual eye candy, but to draw out the uniqueness of an individual."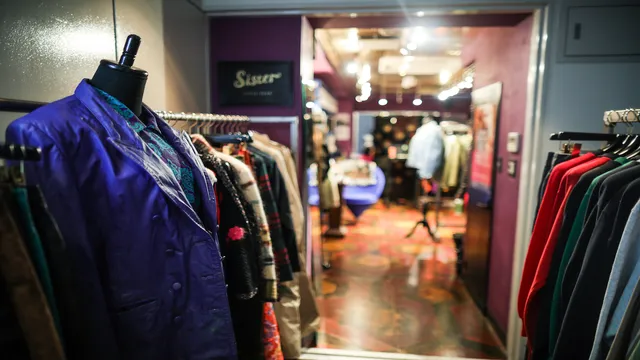 Maybe that's the magic of Fake Tokyo--in consciously not identifying with a neighborhood it embodies the cavalier street spirit of Shibuya, which has been seemingly lost in the mass-market fray.
Address: 6-23-12 Jingu-mae, Shibuya-ku, Tokyo

Phone: 03-5766-3103

Hours: 12:00 to 21:00