The other, other red meat: Eating Japanese "research" whale for the first time (and liking it)
Japanese cuisine can encompass offerings even natives seldom consume, let alone Westerners, like chicken tartar. But perhaps no dish is more contentious abroad than the consumption of whale meat, once commonplace in Japanese school cafeterias in the '60s and '70s, now eliciting a similar outcry to eating dog elsewhere in asia.
Hundreds of Minke whales are slaughtered yearly for "research purposes" according to the Japanese government, a disputed claim that's in perpetual crosshairs from intergovernmental organizations like the ICJ. Proponents of the practice argue its sustainability, and it being of "Least Concern" according to the IUCN (Pacific bluefin tuna by comparison is "Threatened").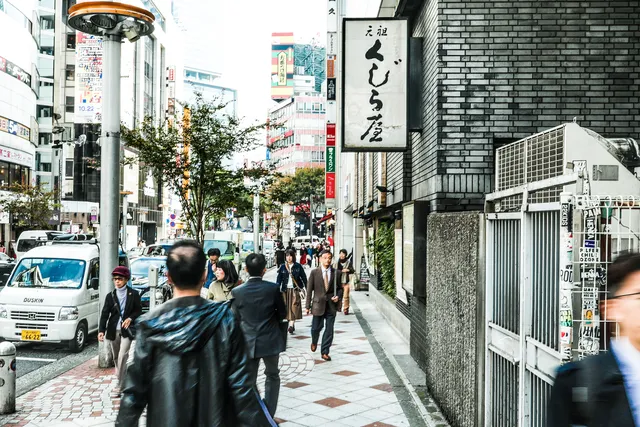 With that contentious backdrop, it's an odd feeling to have a course of "research-captured" Minke whale at Ganso Kujiraya, a traditionally styled Japanese restaurant in the heart of Shibuya, easily missed for its innocuous exterior. In business since the 1950s, its longevity shows demand still exists in spite of international pressure, albeit as a niche—not surprisingly, there's a mini-display in the hallway dedicated to explaining its legality and sustainability.
Most tables are partitioned off from one another, offering a calming ambience blending Wafu aesthetics with Western-style seating. I ordered the lunch set of fried tempura whale, coupled with a side of whale sashimi and a side of whale steak—a feast of a meal that still cost under 2000 yen. Ukiyoe-esque paintings on the wall depict fishermen valiantly spearing the giant mammals in fragile skiffs.
Block out the images of Sea Shepard battling the Nissin Maru, and it's pretty darn good.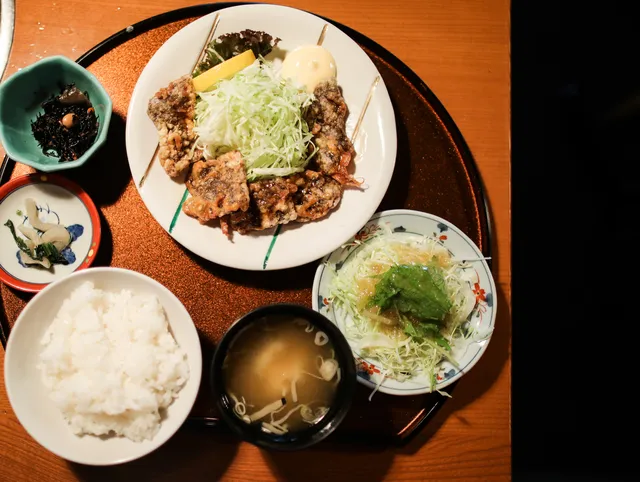 Expecting a bolder version of maguro tuna, I discovered Minke tastes more like beef than fish—and in some cuts, nearly indistinguishable. The trio of dishes—fried, sashimi and steak—are the most common whale staples, each offering a different flavor profile.
My brain couldn't figure out the taste of deep-fried whale—it's a cross of beef with an aftertaste of the dark, savory fish flavor of mackerel. Dense and rich with a thick chewy texture in the beef similar to chicken fried steak, it's more tatsuta than tempura, and is a hearty lunchtime meal at 1000 yen.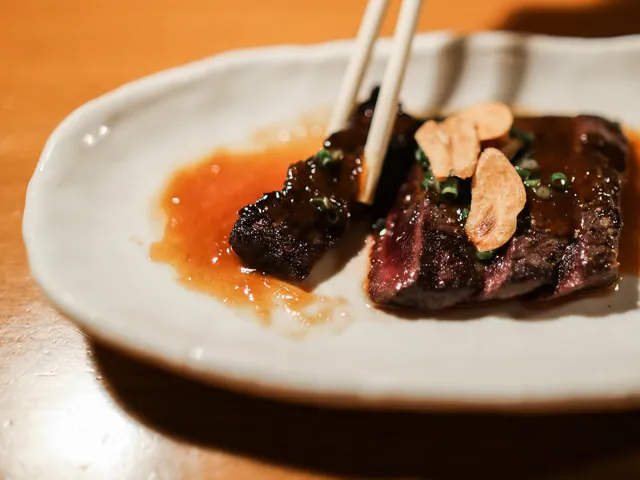 Jyo sashimi, or high-grade sashimi, is taken from all over the whale, and at first glance looks like tuna with the deep crimson hue of horse meat. As you'd expect from its presentation it's full of flavor, with texture and robustness similar to a cut of medium-grade akami sashimi from bluefin tuna, but with more of a land-mammalian taste and firmness. My second favorite to the steak.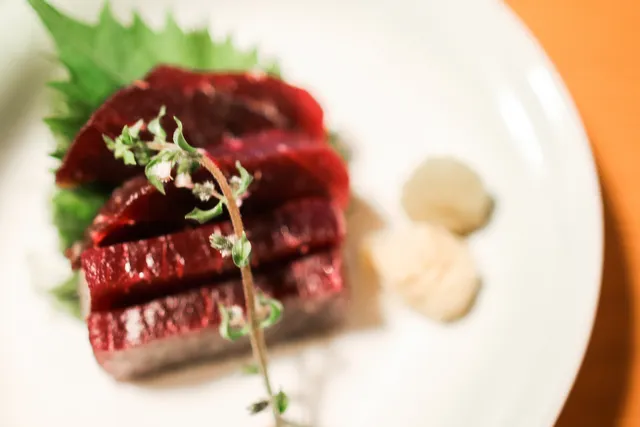 Controversial food ingredient aside, Ganso Kujiraya serves quality meals with a copious menu selection. So if you're hungrily walking around the 109 department store and want to trigger your eco-conscious friends, it's worth a try—for academic purposes, of course.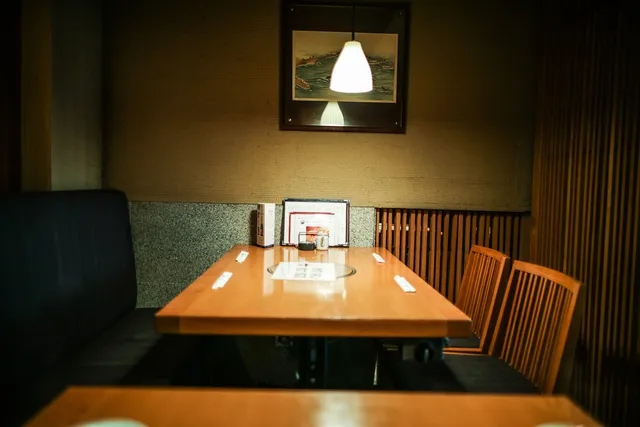 Address: 2-29-22 Dogenzaka, Shibuya-ku, Tokyo 150-0043
Hours: Lunch 11:30am - 2pm (M-F), 11:30am - 5pm (Sat, Sun); Dinner 5pm - 10:30pm (M-F), 5pm - 11:30pm (Sat, Sun)
Credit cards accepted
Budget: ¥ - ¥¥