8-fingered ex-Yakuza reforms as an Okinawan folk musician, bar owner
Translation by Satsuki Uno
Day 3 of my Okinawa trip coverage: Having to withdraw money from the bank, I walked into the bar a bit later than the other crew. As I went through the odd door with art resembling a large, angry gap-toothed emoticon, there before me was a large man with a larger-than-life presence, sitting with a 50-centimeter long dildo in his hands. My nervous crew sat in front of him in a formal seiza position with their buttocks resting on their heels.
"Hey, don't need to do that."
Abruptly said the man in a disconcertingly gentle voice, that, if anything made him more intimidating. I wondered if we made a mistake coming here.
Talking about relationships, life, and Okinawa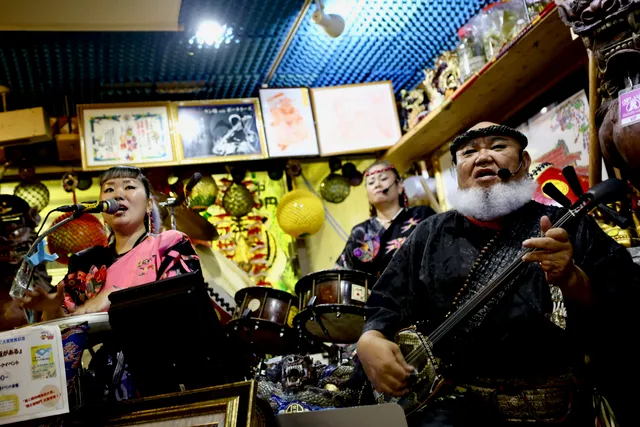 One lesson I learned growing up in the countryside is that a person who has a cute nickname, juxtaposed with the honorific term "san," is usually not to be messed with. He went by Ken-bo, translating as Ken-child, which fit that bill perfectly. I handed him my name card.
"Oh so you're Kenji too! We're the same,"said Ken-bo, his face crunching into a smile.
Kenji Asato owns the folk music bar, Masakaya, hidden in the alley of Kokusai dori. Fans flock here for his sermonizing from his dramatic life experience, and the live Sanshin performance he does as a trio with his wife and daughter.
As I got to my seat, Kenbo-san started his preaching. But nothing too serious. He adds dirty jokes to make people laugh.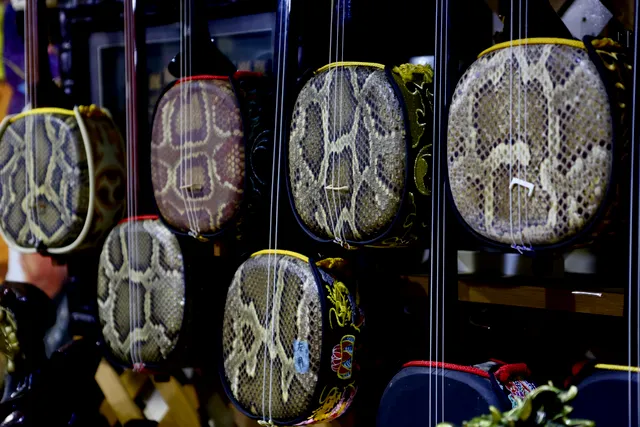 Drawing on his 60+ years of life, he talked about everything--women, family, fights, alcohol, history, politics, pride, kindness, being a father, and Okinawa.
Ken-bo hides nothing, and divulges his raw experiences--the good and ugly.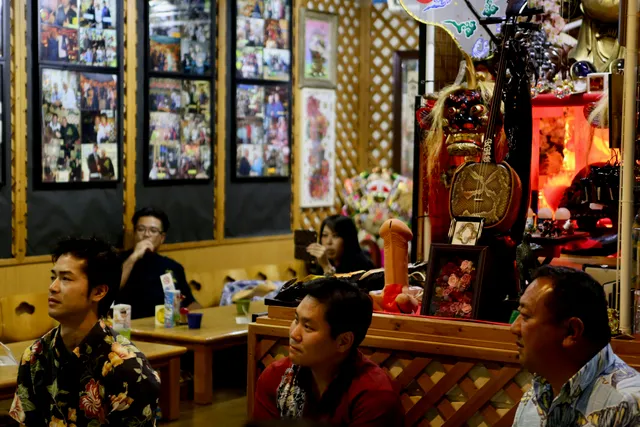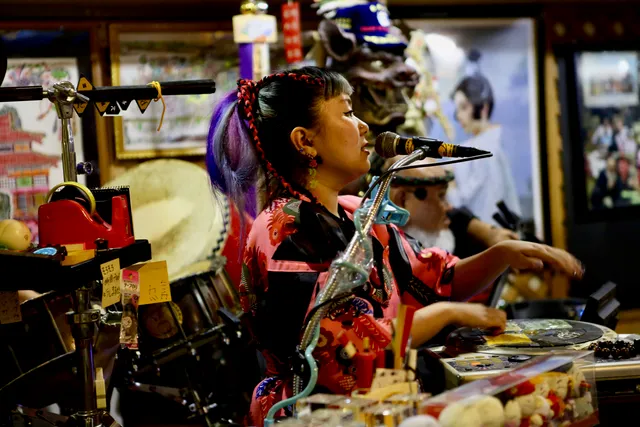 "There aren't any saints. What if my daughter brings home a jerk guy? I don't care if he is a rich or poor man, if my daughter is serious about him, I'll support her. But, if he's a dude who would hit her, then I would xxxx him."
I couldn't get the last part because of his thick dialect. Maybe I didn't want to know.
"We fight, we cheat, we become bad, we drown ourselves in alcohol, because we're all human."

"You can run away when you suffer too much. What's the worth in living with pain all the time?"

"Do you know the true meaning of 'mensore'?"

"Don't mind others. Just wear whatever you like to wear. But your family will walk a couple steps behind acting like stranger though."
His words fly in from all sorts of different angles, but they carry the authority of someone who's lived a colorful life.
Last, we dance!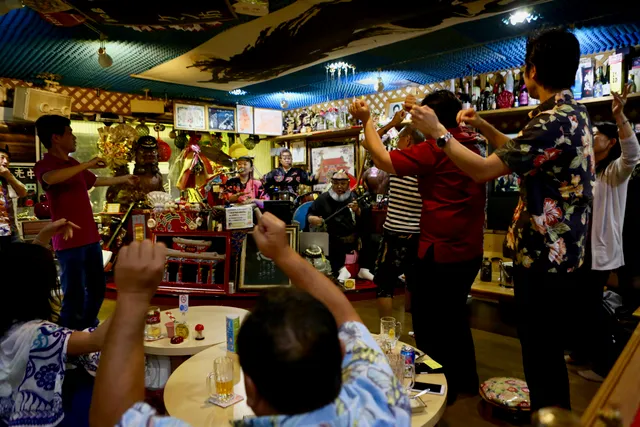 Looking at his guitar playing very closely, I noticed he doesn't have both of his pinky fingers--a telltale sign of a Yakuza past. While playing Sanshin, you need to hold the guitar strings with the four fingers while supporting with your thumb, but Kenbo-san's performance doesn't seem hindered with just eight. His aggressive and powerful sanshin-playing penetrates the soul, each strum conveying the struggles and strife he experienced in the prior life. Even a non-music-expert like myself was in awe.
I expected Japanese folk songs to be more lightly rhythmical. But what I experienced is a heavier beat with aggressive drums, a powerful and energetic sound, as though you can feel the beat from the bottom of your gut.
Why was I so intimidated in the beginning? Ken-bo was passionate and kind. But marching to his own beat. He was punk, if the genre existed in traditional folk music.
"Next time, come hang with us on your own time, Kenji."
Even his casual goodbye moved me. The next time I'm down and out about life, I might hop on a plane and take him up on that offer.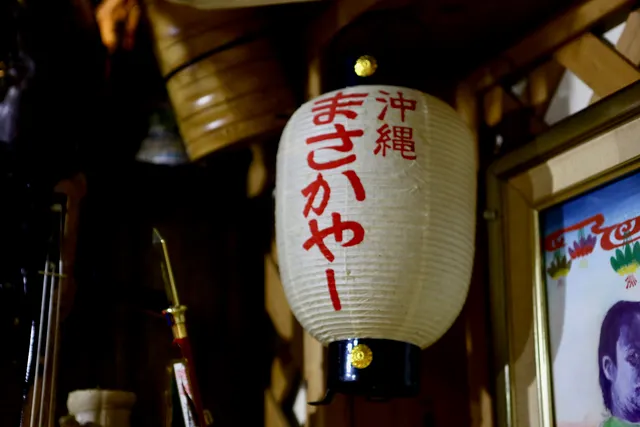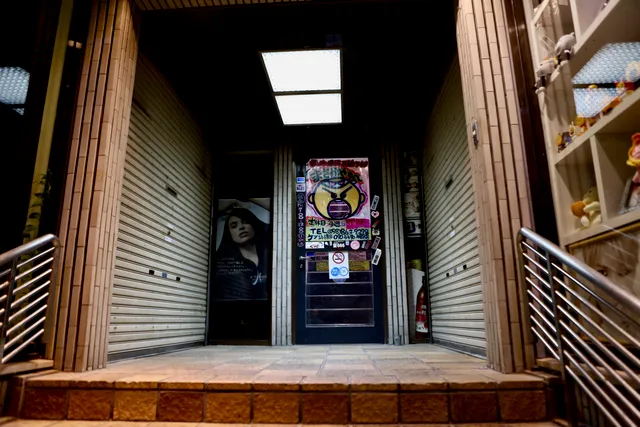 Masakaya
Location: Goya Building 3F, 3-2-11 Makishi, Naha-shi, Okinawa prefecture
Tel: 098-863-9298
Closed: Every Sunday