These beachside Airbnb rentals in Japan have stunning ocean views
Tourists often visit Japan during summer to experience cultural traditions in major cities, like the Obon festival or firework festivals. But it's a little-known fact that Japan has remote, picturesque beaches to enjoy in the midst of the sweltering heat, loved by the locals.
Here are the five Airbnb rentals across the country with stunning ocean views.
1. Cozy cottage by the beach to go incognito
Miyako Island, Okinawa prefecture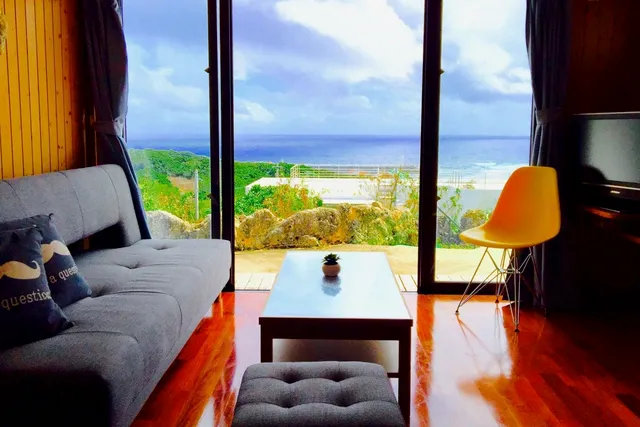 Miyako Island is one of the islands of Okinawa famous for its abundance of beach resorts. The cottage is 20-minute drive from Miyako Airport, and the 54-square-foot cottage accomodates four adults. The cottage is a five-minute walk from Imgya Marine Garden, and a BBQ grilling set is also available for rent to enjoy with your family and friends.
One-night stay: From 20,065 yen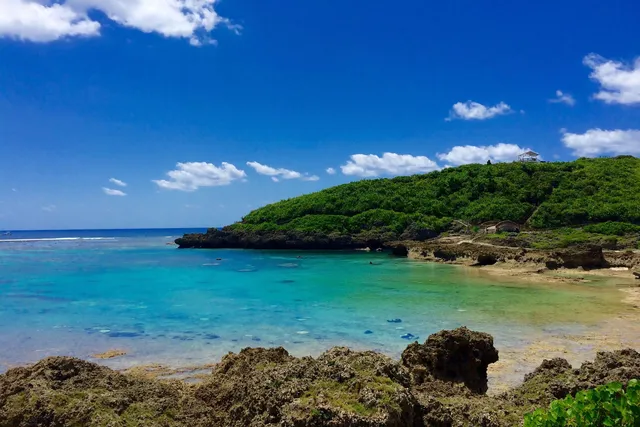 2. Experience the good ol' Japanese provincial life
Takahama-cho, Fukui prefecture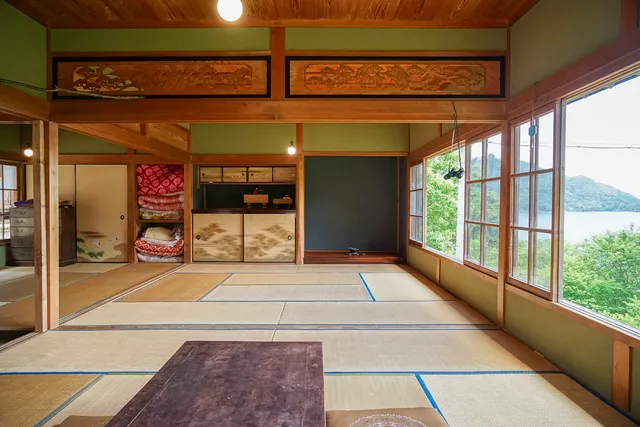 Takahama-cho is a port town known for its fresh seafood and traditional tatami homes with kawara tiles, evoking a cozy stay with Japanese relatives. The grass-scented tatami flooring and the wide, airy windows provide a refreshing escape from the busyness of urban city centers. The host may even let you borrow a kimono to explore the town, or go fishing.
One-night stay: From 12,310 yen
3. Sunset from the kitchen takes your breath away
Matsuyama city, Ehime prefecture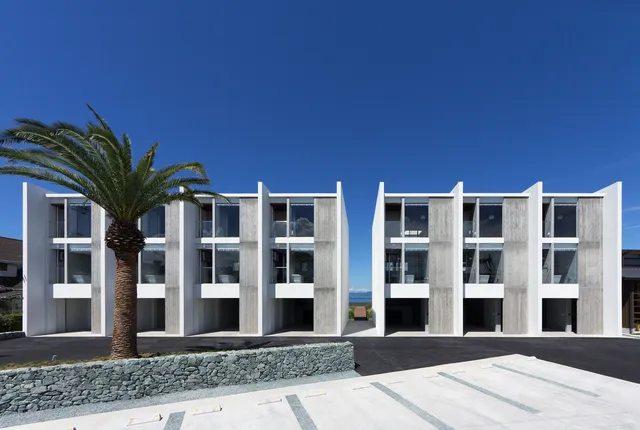 The modern, minimalist aesthetic of this three-story unit make it a lavish way to spend overnight by the beach. The house is located in front of one of the finest tourist beaches in Japan called Setonaikai, the inland sea located in the middle of Shikoku and Honshu islands. You'll have a full-panoramic view of the sunset for yourself. When you check-in, they serve you complementary fresh vegetables and bread, and you can BBQ at the terrace or just chill outside with a glass of wine. There are also restaurants by the beach nearby, so you can enjoy both food cooked at your vacation home, or a top-quality chef's meal.
One-night stay: From 17,911 yen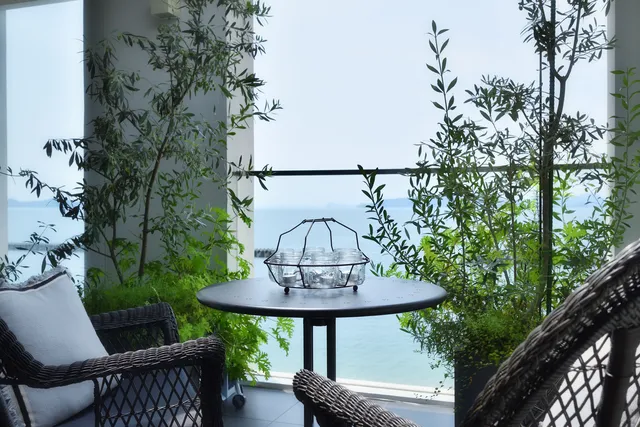 4. Just a step away--have the beach all to yourself
Momo Island, Omichi city, Hiroshima prefecture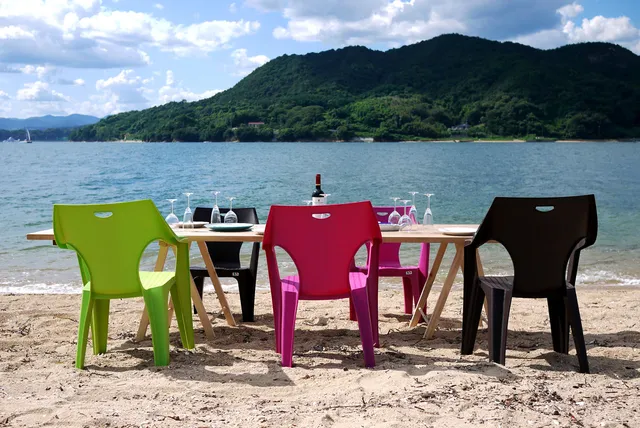 Momo Island from Omichi-shi, Hiroshima, has a hideout hotel called "Ciela," where it takes you to a dreamy scene straight out of a movie. The fisheries are popular for its fresh seafood, but the highlight of the place is a pop-up movie experience, where visitors are able to rent a portable screen and projector to enjoy cinema at the beach.
One-night stay: From 32,421 yen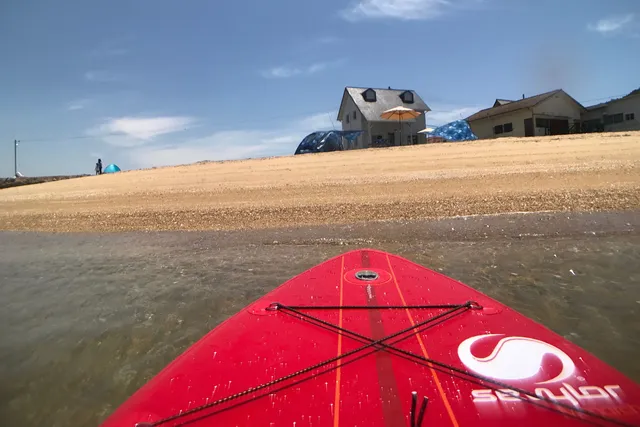 5. Party on a remote island with your friends
Megi Island, Kagawa prefecture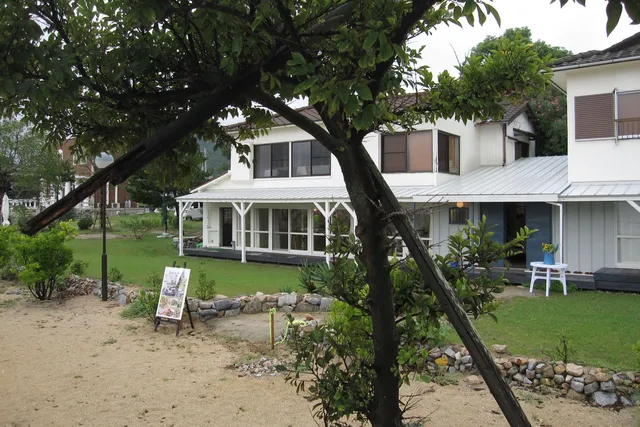 Megi Island in the Kagawa prefecture is said to be an island of ogres according to the famous Japanese folktale "Momotaro," and is a popular destination for its caves at the top of the Washigamine Summit.
The island is also popular for taking part of one of the biggest outdoor art exhibition events, Art Setouchi, held every two years. An island where reality and fantasy meet, you can be part of it by renting a whole beach apartment complex for yourself. Only one group is allowed per stay, so you can have private parties with your group of friends as well. Also, the 20-minute ferry ride is convenient for accessing the central area of Takamatsu as well, so you can treat it as a base to explore Shikoku island.
One-night stay: From 108,033 yen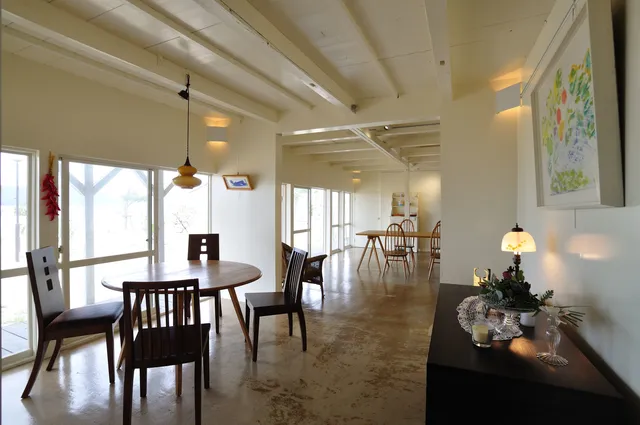 While these retreats are obscure even by Japanese standards, it's best to plan ahead--they can be quickly booked during the summer months.
Licensed material used with permission by
Airbnb