Spring Valley Brewery's craft beers and food are fitting for Kyoto, the Old Capital's Kitchen
Translation by Ben Rogers
Kyoto's Nishiki Market, fondly known as the Old Capital's kitchen, is a highly popular spot for eating and walking, known for the quality of its food.
Adjacent to the market is the newly opened Spring Valley Brewery Kyoto, taking on the challenge of brewing a variety of craft beers and seasonal selections. Following the opening of Spring Valley breweries in Tokyo (Daikanyama) and Yokohama, this is the company's third shop, and the first in Western Japan.
Offering "six types of beer paired with a hand-picked selection of accompanying snacks," the Kyoto shop adds a new element to the mix of "Japanese craft food".
What could be better than concluding a day of walking and eating with a cold craft beer in one hand?
A century year-old town house renovated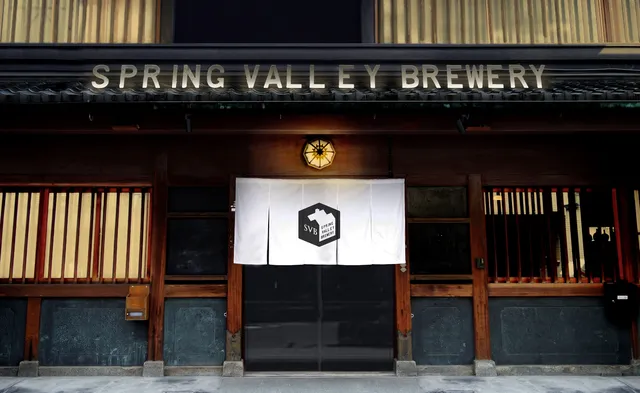 The brewery is in a 100-year-old, renovated two-story townhouse, exemplary of those built in the late Meiji or early Taisho era, a period in which Japan was opened up to Western influence and underwent sudden and drastic modernization.
As Spring Valley Brewery, a subsidiary of Kirin, is named after Kirin founder William Copeland's original brewery, the townhouse perhaps captures something of the era he lived in and an insight into his mind.
A taste of something Kyoto exclusive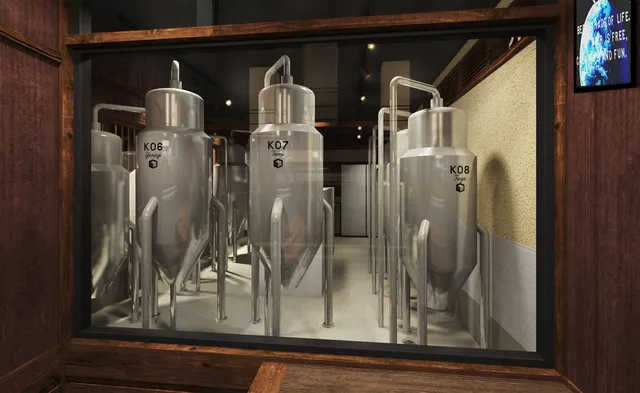 The beer menu centers on the six permanent beers that make up the Spring Valley Core Series, as well as a changing catalog of seasonally limited beers, ensuring there's an array of beers customers won't grow tired of.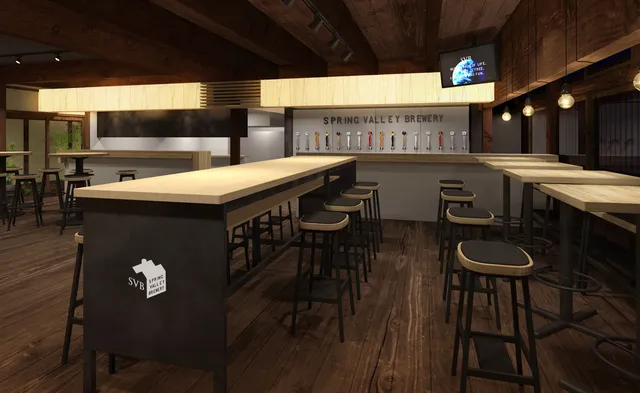 They're all made with only Kyoto-sourced ingredients, and there's also a guest tap for locally produced craft beer—a highlight in a town already bustling with breweries.
Even the food menu shares this local-conscious ethos. In addition to fusion foods like lotus-root pizza, the brewery also offers seasonal selections to pair with specific beers.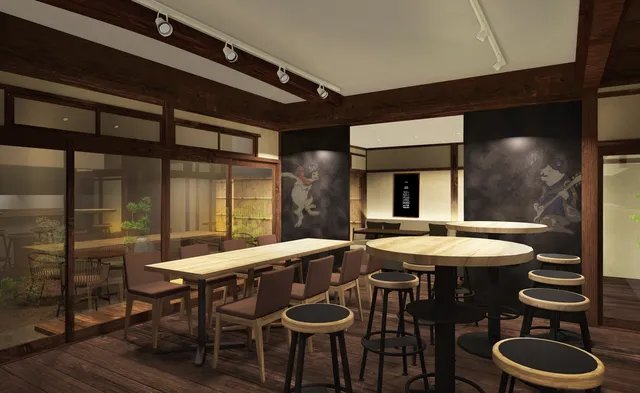 Opened in last September, it's situated in the heart of Kyoto. Convenient, atmospheric and refreshing, the brewery might just be perfect way to cap off your time in the old city.
SPRING VALLEY BREWERY KYOTO

Address: 587-2, Takamiyachō Nishikikōji agaru, Nakagyo-ku, Kyoto 604-8056
Opening Hours: 11:00 to 23:00 (Last orders for food: 22:00 and drink: 22:30); closed for New Years
Seats: 134 (Main area: 102, Annex: 20 Courtyard: 12)
Beer taps: 34
(Dinner reservations can be booked online in English)