The largest Buddha statue nobody's heard of
Translation by Satsuki Uno
Giant buddha, or daibutsu statues are a tourism favorite in Japan. Two of the most famous monuments are in the Todaiji Temple in Nara prefecture and Koutokuin in Kamakura, but few people know that there's actually a third colossal buddha that parallels with those two--and it's in Gifu prefecture of all places, akin to sightseeing in Nebraska.
In fact, most Gifu locals don't know about it either.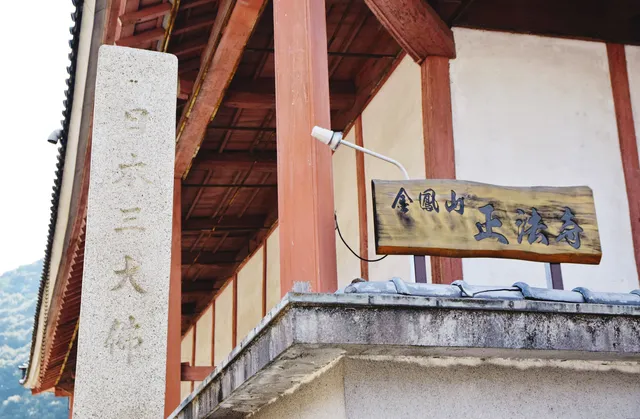 The third giant buddha is called Shaka-Nyorai, inside the Kinpousan Shouhouji Temple at the foot of Mt. Kinkazan, and it is the symbol of Gifu city. The discreet entrance quietly welcomes with a stone monument reading, "Japan's three Great Buddhas."
The best viewing is right in front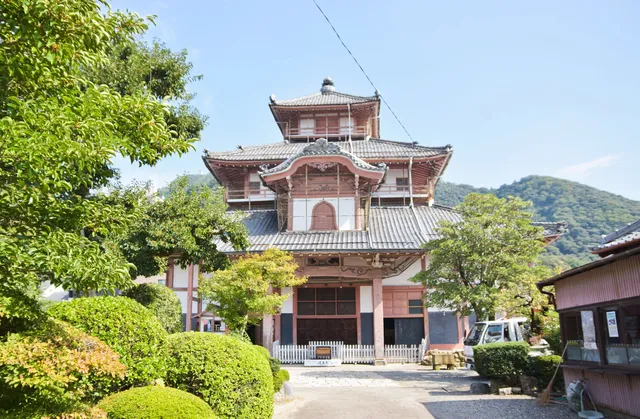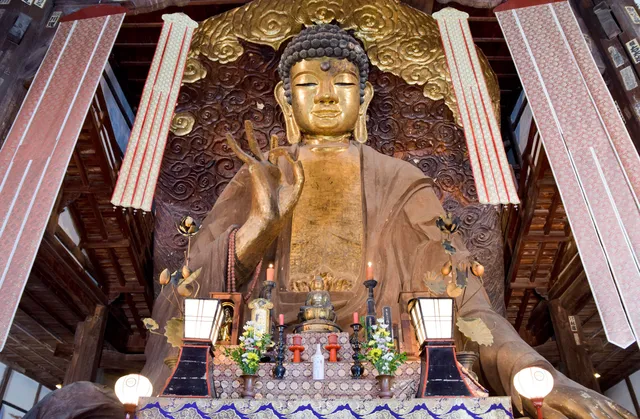 It doesn't seem that there's a Great Buddha inside, but as you step into the hall you're met with a 42-feet-high (13-meter) , golden-foiled Buddha, sitting majestically.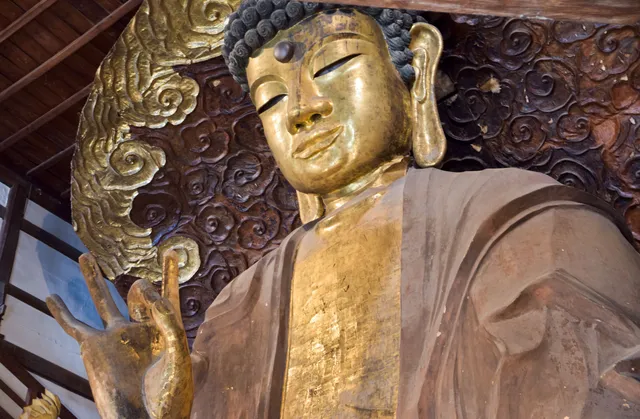 The best position to see the Great Buddha is from bench in the front. It has an unexpectedly powerful presence with its imposing size and golden skin, leaning forward to overlook people with a comforting subtle smile.
Great and unique Buddha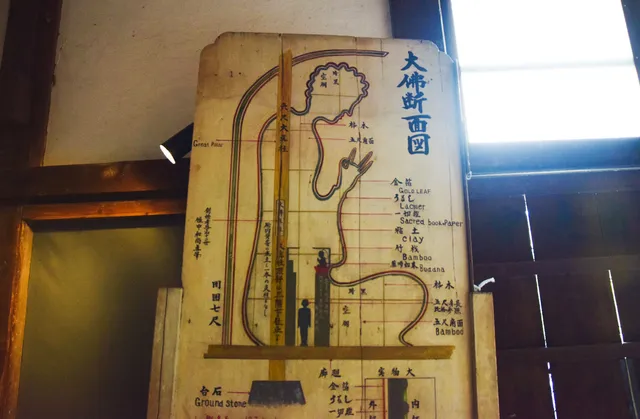 Unlike the other two Great Buddhas in Nara and Kamakura, Gifu's Great Buddha is constructed out of Gingko tree for its backbone, interwoven with bamboo, and painted with urushi lacquer and golden-leaves. Gifu's Great Buddha is the only statue made with this unique construction process called "basket buddha," compared with the other two made from metal, and is only one meter smaller than the statue in Nara. Puportedly an 11th-generation priest decided to build the Great Buddha 180 years ago to save the area from the big earthquake and hunger, and has been there ever since.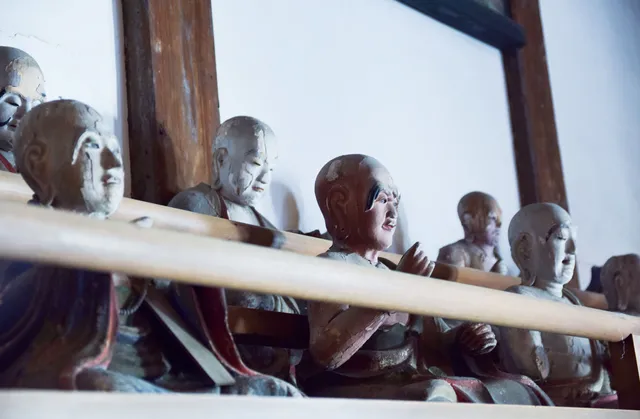 There are also almost 500 smaller statues of Buddhist disciples called Gohyakurakan, made around the same period, surrounding the Great Buddha. Most of these statues were badly destroyed from the Nobi Earthquake during Meiji period, and have been left unrestored.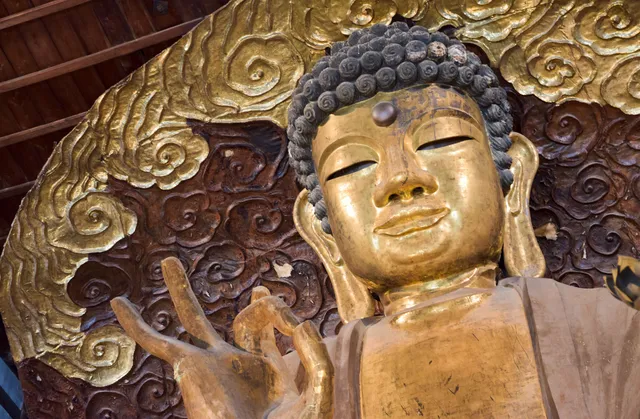 Gifu's Great Buddha debuted nationwide from the most recent Google search app TV ad. But even if the fame is fleeting, it'll still be there, smiling.
Gifu Daibutsu (Shohouji Temple)
Location: 8 Daibutsu-cho Gifu-shi, Gifu prefecture
Open: 9:00 to 17:00
Entrance fee: Adult 200 yen, Children 100 yen