Wafrica is the unexpected kimono fashion collab of Africa and Japan
Translation by Satsuki Uno
Traditional Japanese Kimono is known something to be worn at formal functions. While many women young and old still do wear the layered garb for special occasions, like graduations, weddings, the iconic style has seen a decline from the 20th century, largely absent from trendy fashion meccas like the streets of Harajuku. Enter Wafrica, the African kimono mashup.
カメルーン出身のデザイナーと
老舗のコラボ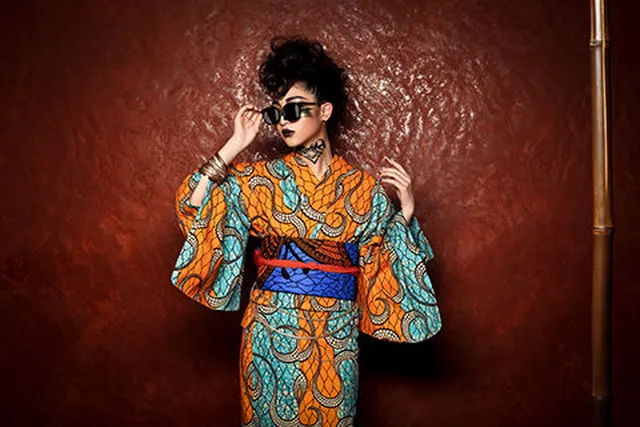 By integrating tradition of two completely different cultures, Odasho, one of the oldest Kimono brands, and African French designer Serge Mouange have joined forces to create the new dimension of a kimono line. Too garish a collaboration? If you're in the Kyoto area, you experience it and be a judge for yourself.
Collaboration between Cameroonian designer
and a venerable kimono label
For now the Wafrica line is available only as a rental at Kyogokan in Kyoto. It's less than a minute away from Kyoto's Shijo Station, one of the tourist centers of the old capital. You will need an advance reservation for Wafrica rental, and will have a photoshoot by a professional photographer Hideyoshi Nakasato, who is known as a photographer for Koshino Michiko, the renowned Japanese fashion designer.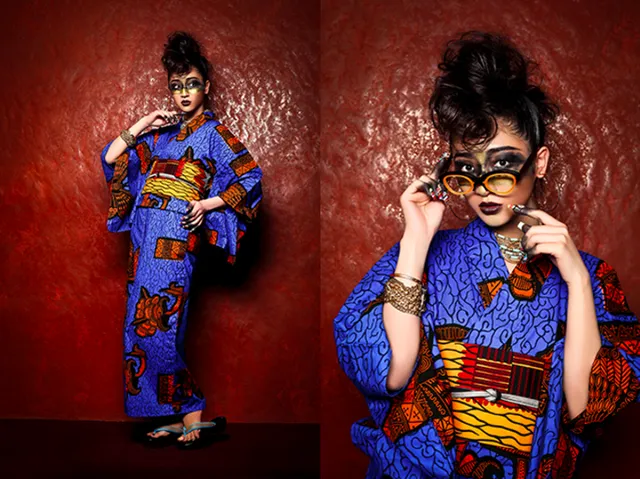 Wafrica's kimonos are vivid in both hues and design, which creates a lively contrast with each facet of the kimono. More controversial than the colors, or the fact that Wafrica is made from cotton than silk is its form. Whereas traditional kimono have more modest contours, Wafrica fashion emphasizes a woman's curves--an intentional integration of Cameroon fashion.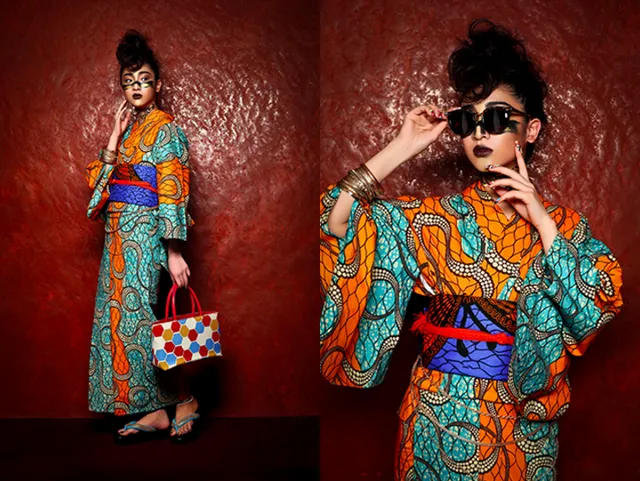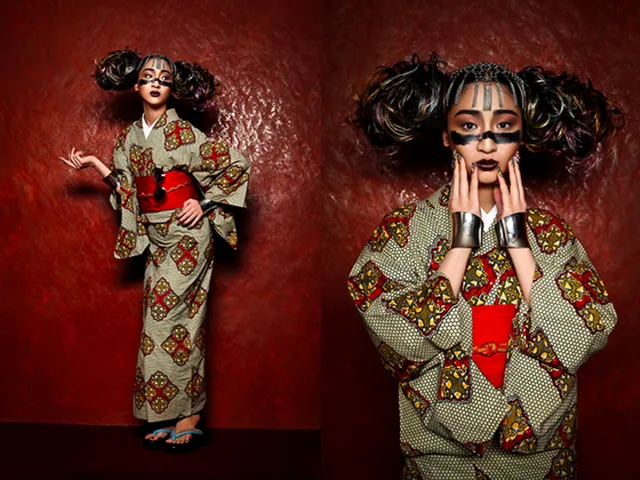 And because of its modernesque composition, it also opens up the freedom to accessorize, such as with thick silver bracelets, extravagantly oversized sunglasses, and even native-African makeup. Hairstyles also no longer need to confined to the Ofuku or Wareshinobu styles.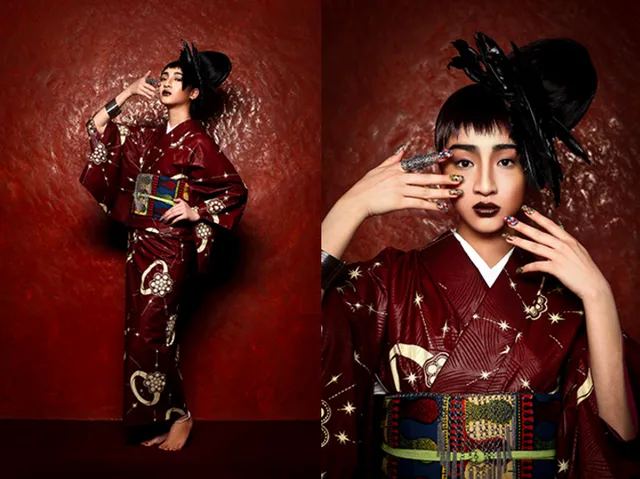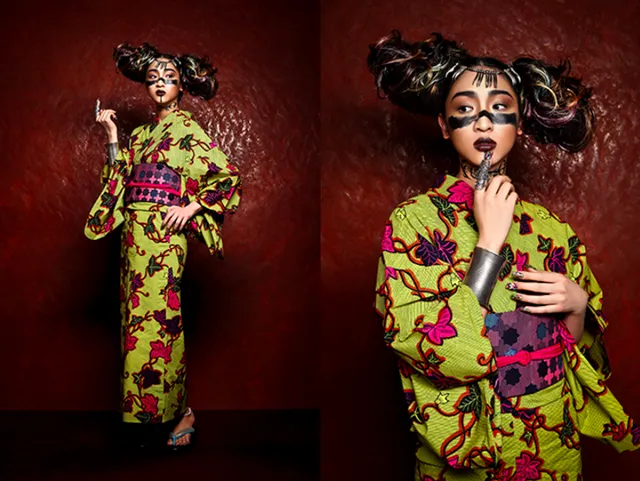 Unfortunately, these kimono aren't available for purchase, and can only be rented in Kyoto. "Some of Wafrica work may require patience to obtain," says the website. For now, it exists as a conversation piece--literally.
Licensed material used with permission by
Kyogocan