Finding a cool hangout cafe in the most unexpected of places in Okinawa
Translation by Ben Rogers
Chatan is a town that sounds almost as alien to the ears of Japanese as it is to foreigners, since the "cha" and "tan" come from irregular pronunciations unique to Okinawa.
Highly influenced by American culture due to a large U.S. military presence, the name may evoke Sunset Beach or the American village for those acquainted with Okinawa. However upon visiting the area, I came across an unpretentiously groovy venue that changed the image that I had of the town.
I took an instant liking to the recently opened AIEN Coffee and Hostel, to the point that I felt like going there daily.
Like a match made in heaven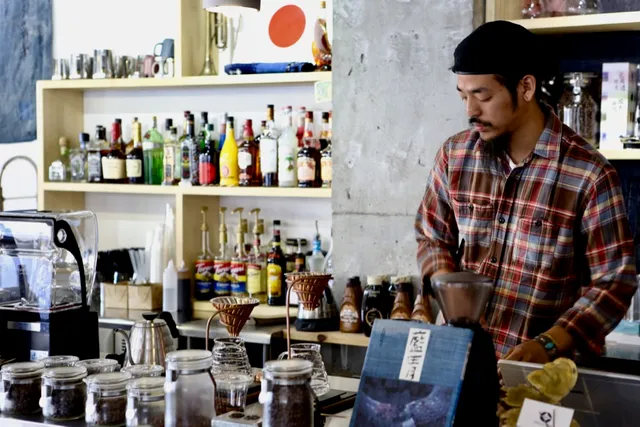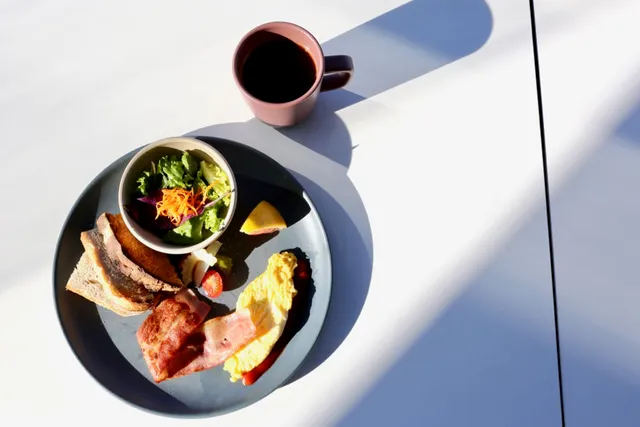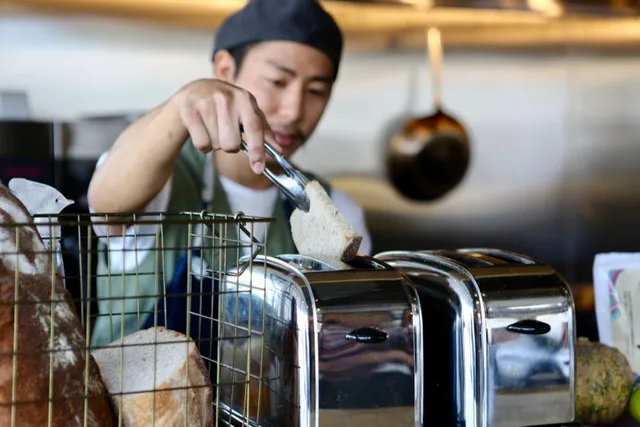 The cafe opens every morning at 7:00am, and given the location of the place there are usually a lot of foreign customers. The price of food is startlingly inexpensive; the "AIEN Plate" that comes loaded with toast, eggs, bacon, and salad, and a complementary coffee is only 500 yen.
Surprisingly, the popularity doesn't come with a premium. The KIEN Plate that comes with a chicken steak costs 850 yen, accommodating those customers who wish to turn their breakfast into a hearty brunch.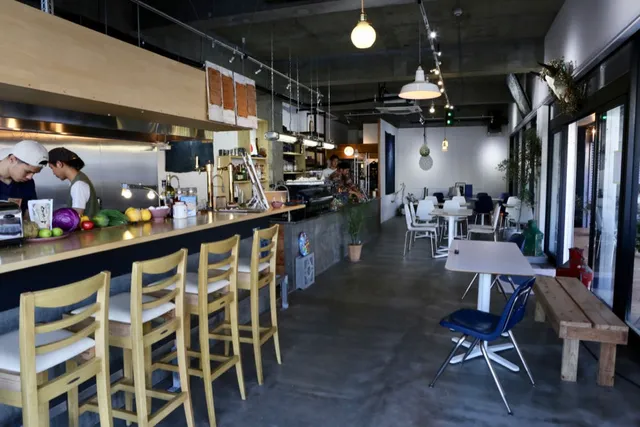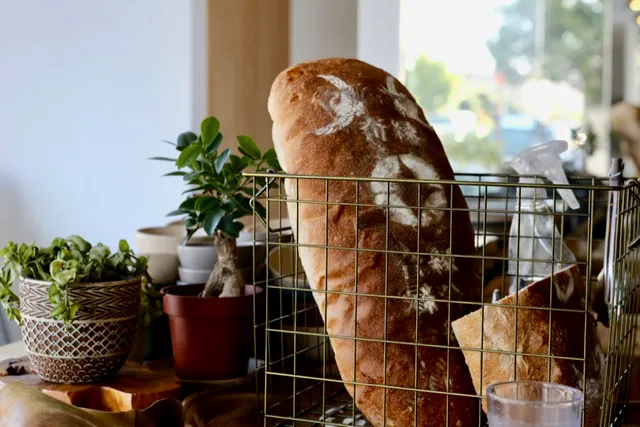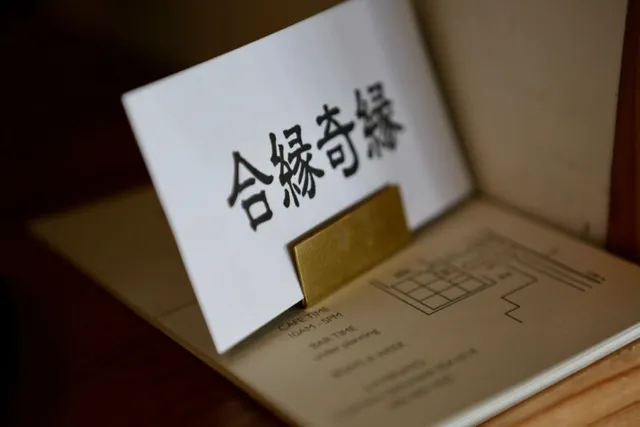 The café's name, AIEN, originates in the Japanese phrase "aien kien," which means a strange, yet serendipitous encounter.
Though the café proudly claims it was "set up by a group of friends," this only tells half of the story. You can feel the strong connection between the barista, cook, and international backpacker who formed AIEN, built ouf of a renovated storehouse in the Mihama area of Chatan.
3-minute walk from the shore, with takeout coffee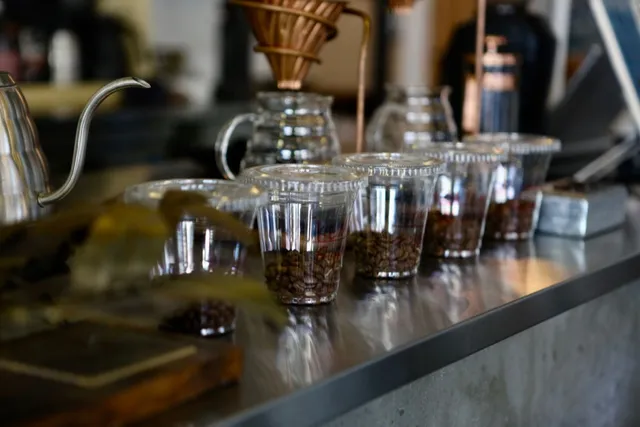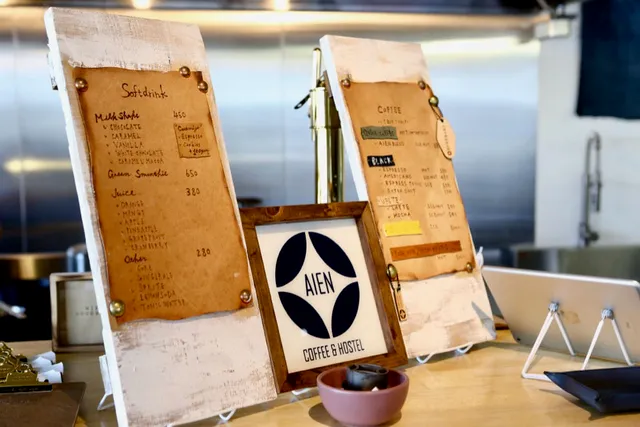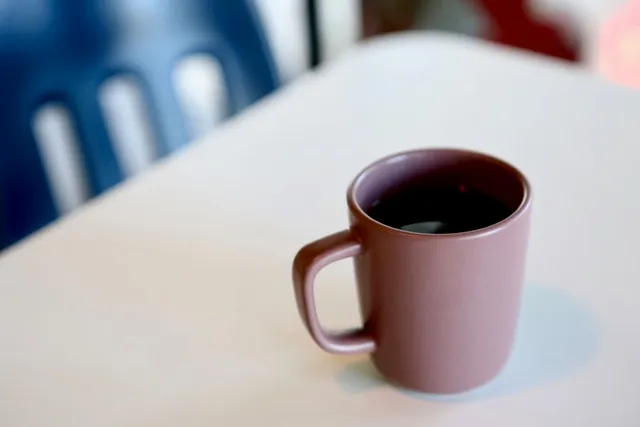 Storekeeper Mr. Inamine works as a barista, serving up his own selected blends of coffee. On the day that I visited he made a bold yet very fruity AIEN Original Americano, made with a blend of Ethiopian beans.
The black coffee, brewed in a machine, rather than drip-brewed (as is customary in Japan) has a decidedly more acidic flavour that will rouse even the most sleepy-headed of people after a single cup.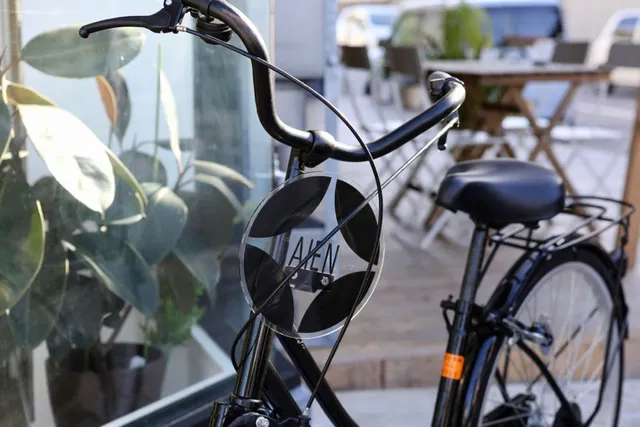 While rays of sunshine lighting up the café create a warm and homely atmosphere, only three minutes away by foot is a stretch of a beautiful coastline, making takeout is equally appealing. AIEN also offers a bike rental business, making it easy for its customers to have a wander around the town of Chatan.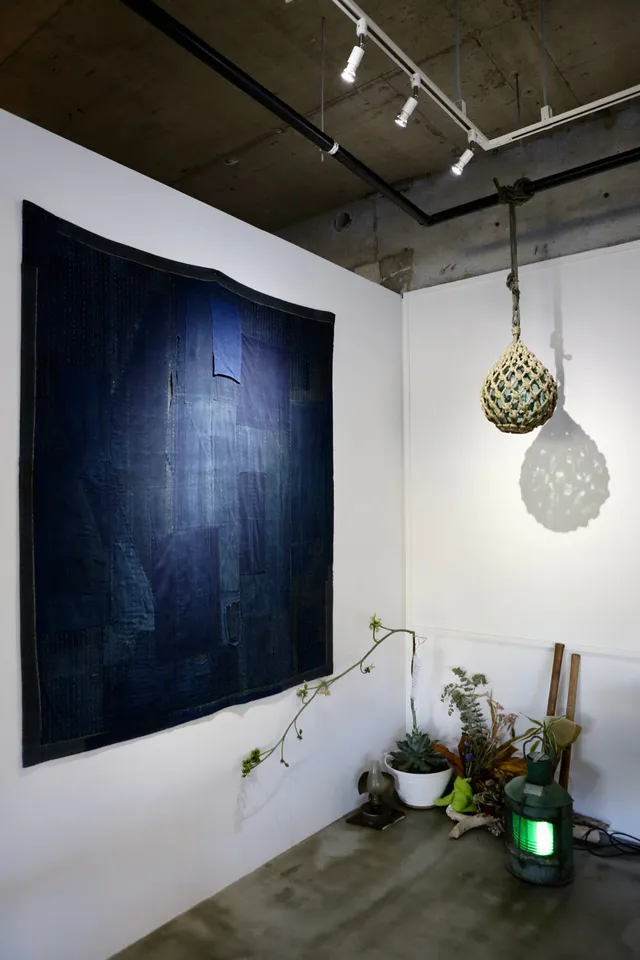 Hung on the wall, a fine example of indigo-dyed Boro textile.
A patchwork made up of rough, tattered pieces of cloth, brought together and made precious, a piece of art that embodies something of the "aien kien" spirit.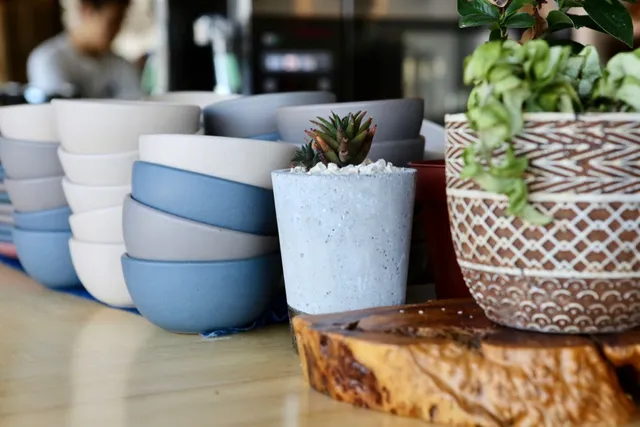 All the tableware used at the café was made by Sueki Ceramics, a company based in Tokushima Prefecture on Shikoku island.
"Four years ago, when following a journey through Shikoku I stayed at 88 different places. I thought I would like to use something relating to Shikoku, and then I found these," said Inamine.
A comfortable place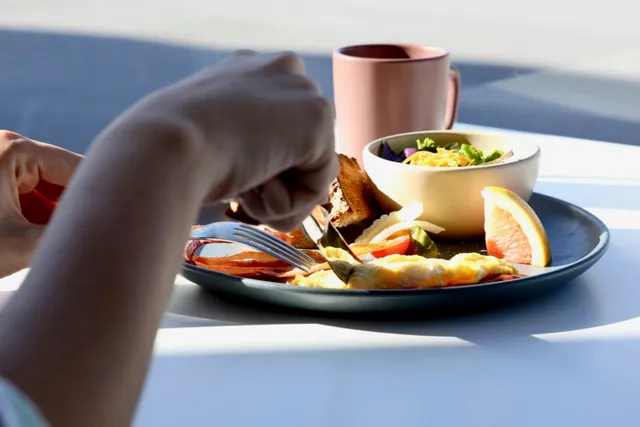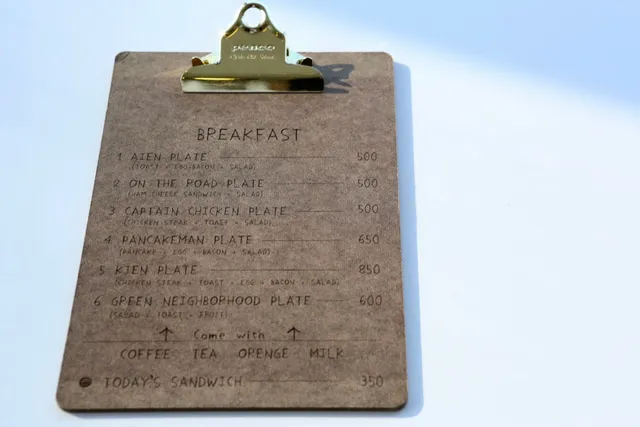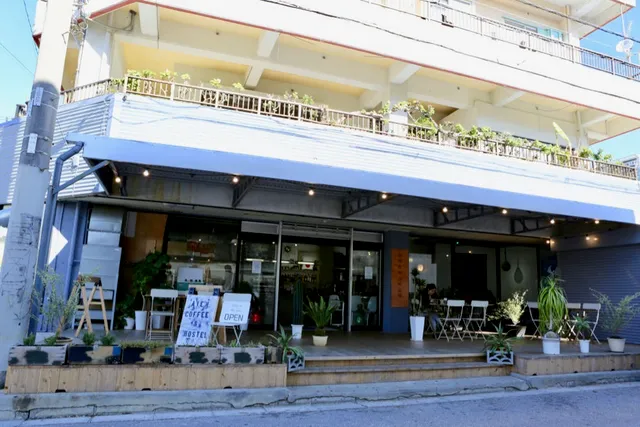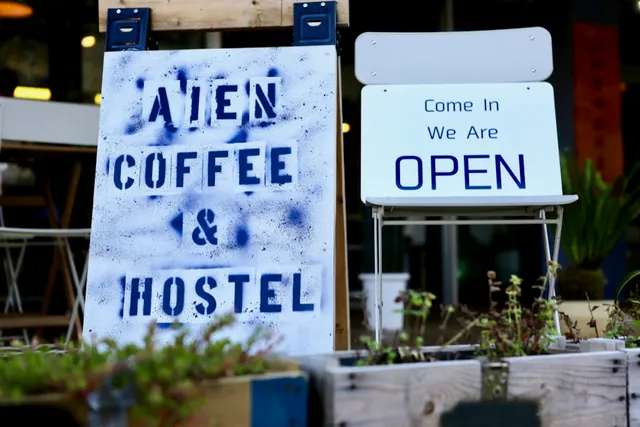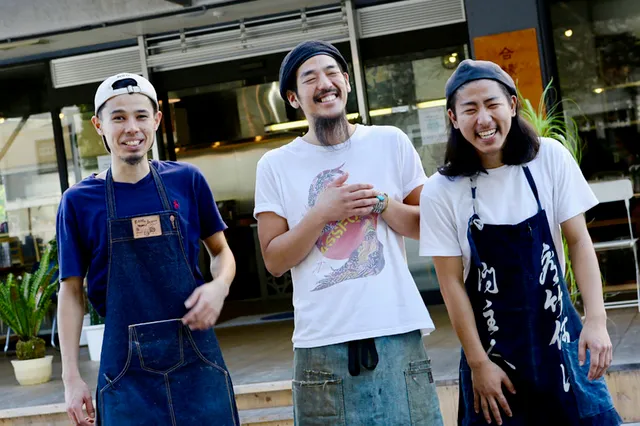 The welcoming smiles of staff sum up the congenial visit. Next time I visit, I'd also like to try out the hostel facilities.
AIEN Coffee and Hostel

Location: 6-9 Minato, Chatan-chō, Nakagami-gun, Okinawa-ken 904-0114
Tel: 098-989-1430
Hours: Breakfast 7:00-11:00
Lunch 11:00-17:00
Café/Bar 18:00-23:00
Hostel: 20-person dormitory, 1 person 1 night: ¥2800
Private room for up to 4 people, 1 room 1 night ¥10000
Women's use-only dormitory, 1 person 1 night ¥3200