5 seaside stations worth visiting in Japan (part 1)
Translation by Satsuki Uno
Every traveler has their own reason for their journey. For Taku Matsumoto, it's to document his visits, exclusively to seaside stations in Japan. He has visited over 300 of them, and his website records some of the best ones he encountered.
Here are five unforgettable seaside stations, western Japan edition.
1. Wabuka Station
(JR Kise Main line/Wakayama prefecture)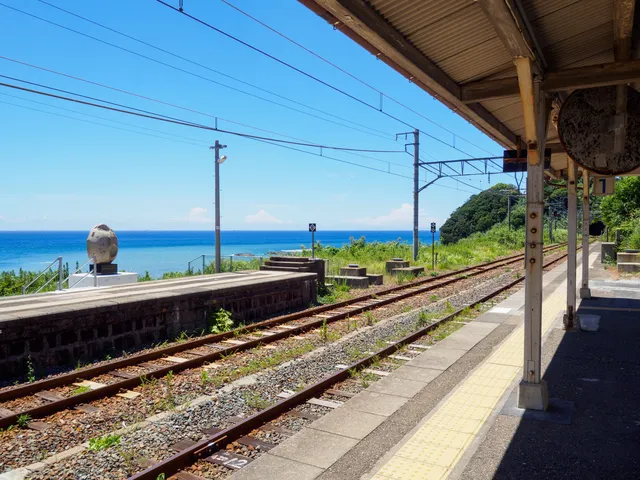 Wabuka station is located at the tip of the Kise penninsula, also considered to be the southernmost region of Honshu island. It's a famous scenic area called "Karekinada," renowned for its close proximity to the Kuroshio current. Because the ocean current lacks plankton, the water is clear and makes for especially vivid blue hues. You can take in the expansive oceanview from the observation deck nearby.
2. Awa Station
(JR Dosan line/Kochi prefecture)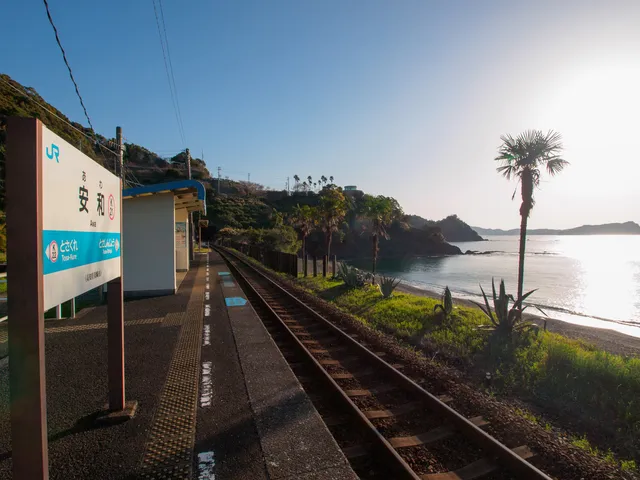 There's no sign of an ocean when traveling the Dosan line until you get to Awa , a small, unmanned station where you can have the view of Tosa bay all to yourself. Once you get off the platform, it's a stone's throw to subtropical beach scenery. The train is only scheduled for six round-trips daily and not many people will be around, so you can enjoy the solitude by the bay.
3. Shimonada Station
(JR Yosan line/Ehime prefecture)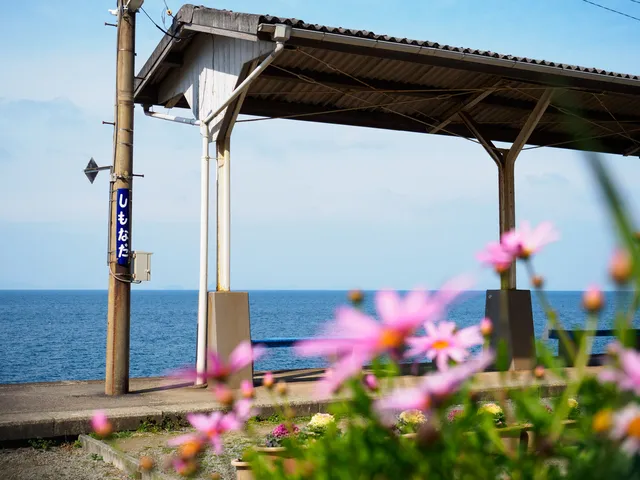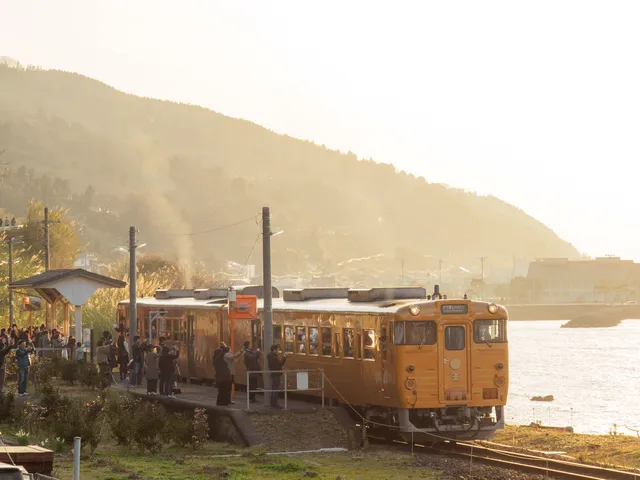 Shimonada station overlooks the Setonaikai, and the stunning sunsets make are so photogenic that it's been covered both on Japanese TV and the web media. For Taku, the most memorable moment is when the tourist train, Iyonada Monogatari, departs from Shimonada station. People on the platform smile and wave when the train leaves in uncharacteristic cordiality. Maybe it's because of the calmer, more laid-back atmosphere, since it was one of the few stations where we can have friendly chat with the local people and travelers alike.
4. Maji Station
(JR Sanin Main line/Shimane prefecture)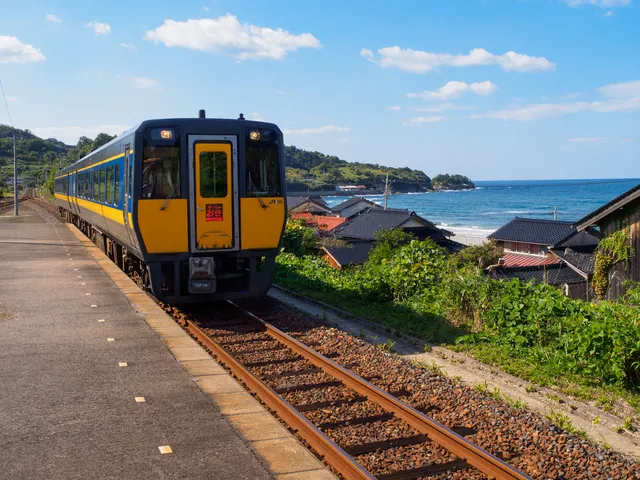 Maji is the rare station where you can experience narisuna, or ringing sands. Kotogahama beach is famous for its cleanliness and narisuna, where the sand makes a sqeaky with every step, and Maji is the closest station, being only a five-minute-walk away. It's also close to the world heritage site Iwamiginzan, and popular onsen spots, so it's also great tourist destination as well.
5. Omisaki Station
(Shimabara railway/Nagasaki prefecture)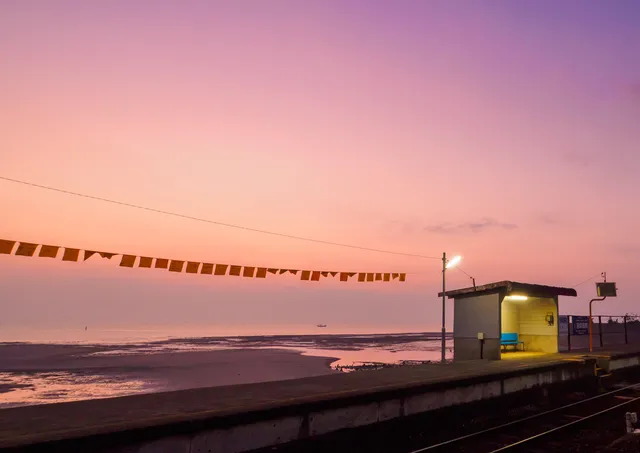 Omisaki station is one of the other photogenic stations in the western Japan along with Shimonada station. It's in the Shimabara peninsula and the platform is adjacent to the Ariake Sea, just a step away. Although the sunset isn't visible from the station, you can see a breathtaking sunrise at the quiet platform. Also, Ariake Sea is known for its extreme tidal flow so you can also experience the many faces of its waters.
So don't just pass by these small stations--you might discover delightful surprises with the railroads less traveled.