8 Okinawa spots with exquisite views
Translation by Satsuki Uno
I wish it was summer.
For those feeling the same, I'd like to introduce you to eight scenic spots in Okinawa I have encountered throughout this trip: not only the beaches, but also the surprisingly diverse sights you can encounter, from the magnificent subtropical nature of Yanbaru to the craggy, volcanic island cliffs.
1. Feel the life and listen to the waves
Kafu Banta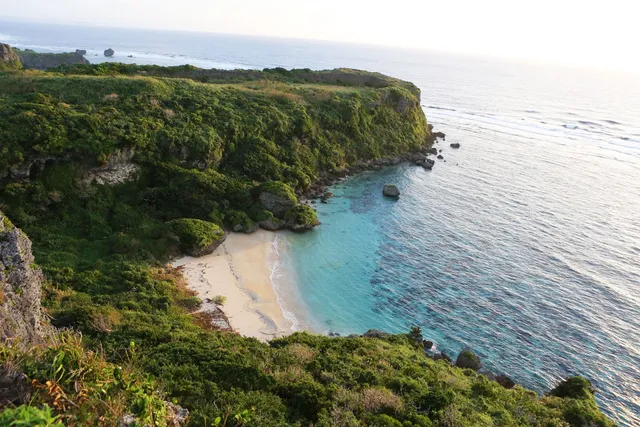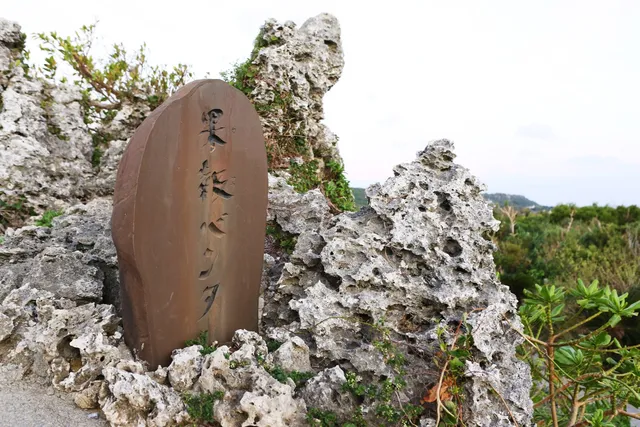 As you go through Mid-Sea Road from Uruma City, you will reach Miyagi Island. And going past the "Nuchi-Masu Sightseeing and Sea Factory," you will encounter one of the best scenic spots called "Kafu Banta."
Although it's an island, you can get there by car through Mid-Sea Road, making it a popular tourist spot. You can see the transparent water of the beach from the edge of the cliff, and it's awe-inspiring.
I also recommend going to Mitin-uza, which is in the same area. Mitin-uza is a small limestone cave discovered in 2011, and legend says it's a nexus where the gods of heaven, land, and ocean come together, where people can receive the energy to make important life decisions.
2. Going through the windbreak forest tunnel
Fukugi Namiki Street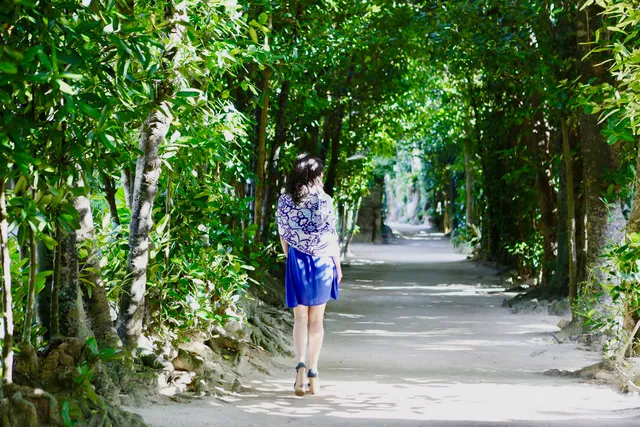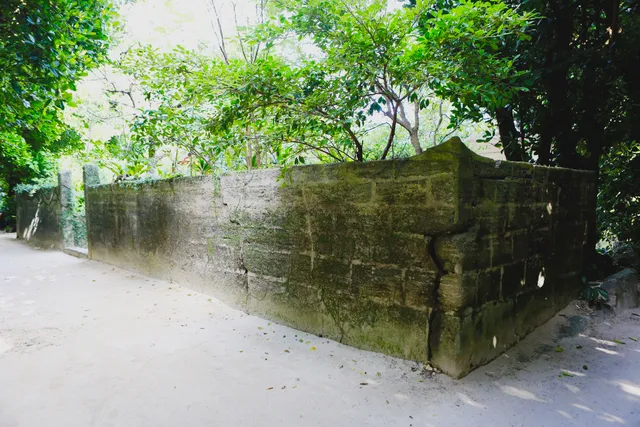 Fukugi Namiki Street is close to the famous Chura-umi Aquarium in Bise Village. Beautiful rays of sunlight shine through as you traverse through the tunnel in a sensation seemingly transcending time. Since it's close to the shoreline it creates a windbreak shielding the village. There's also a tour package to travel via water-buffalo-pulled carriages as well, costing 2000 yen for four adults.
The second picture is a house of the second oldest family clan, "Hane Kun-ya," with parts of the stone-wall consisting of Bise's coral reef sandstone from over 100 years ago. The Fukugi trees date back over 300 years, and you can not only enjoy the serene foliage, but also take in Okinawa's long history as well.
3. Bridge that reaches the island of love
Kouri Ohashi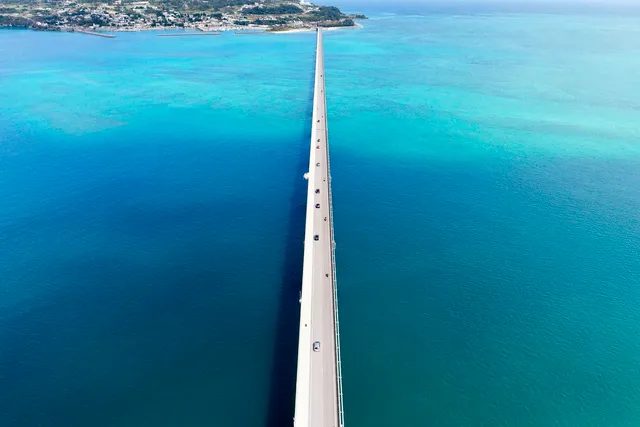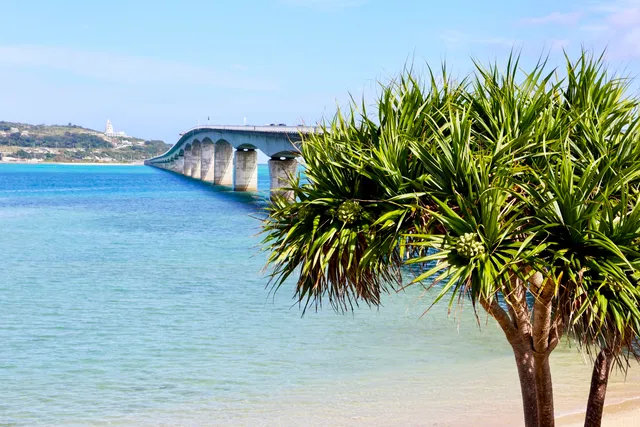 An hour and half ride from Naha airport is Kouri Ohashi, a 1.2-mile-long bridge that connects Nago-shi's Yagaji Island to Nakijin Village's Kouri Island. Accessible by car and open since 2005, the low railing and high visibility make you feel like you're driving over an emerald green ocean, a unique experience within Okinawa.
Kouri Island, also known as "Kui-jima" (love island), is also rich in folklore, and has a legend similar to Adam and Eve.
There are also historical remains called "Ufudu Barukai Zuka," which trace back from 6,500 to 1,400 years ago, and is an "invaluable resource to know the ancestral history of Okinawa," according to Okinawa's State Office of Education.
4. Ryukyu myths live on
Daiseki Rinzan and Ugan Gajumaru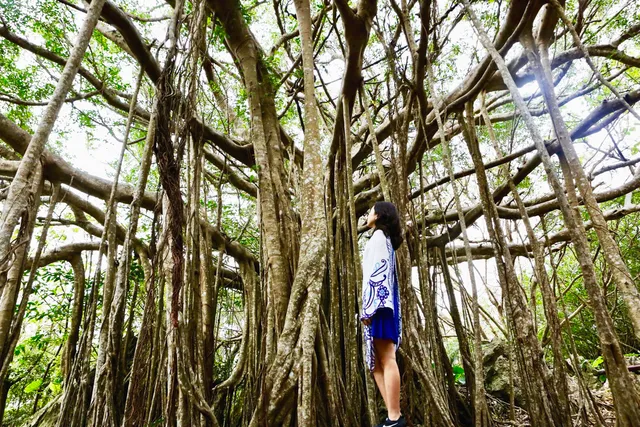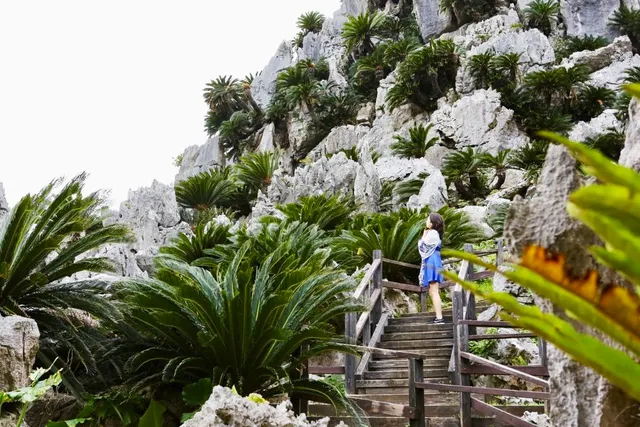 According to Ryukyu mythology, the great nature of Yanbaru in the northern Okinawa main island is a sacred area. Trekking through Daisekirinzan park, you'll encounter surreal Gajumaru trees with its aerial vines, along with strangely shaped rocks and stones, and it's an area with diverse aesthetic facets.
Pictured above with the aerial vines is Ugan Gajumaru. There are a few thousand gajumaru trees in the area, but Ugan Gajumaru is the biggest and considered sacred. The name Ugan, roughly translated as "sacred request" comes from a local legend: when the tree was discovered and people tried to take photos with their camera, two of them broke in succession, and only after praying to the tree for cleansing were they allowed to take photos. Rumors still abound of supernatural halos and orb aritfacts appearing when taking pictures of the tree.
5. Scenic sunrise
Agatiida Bridge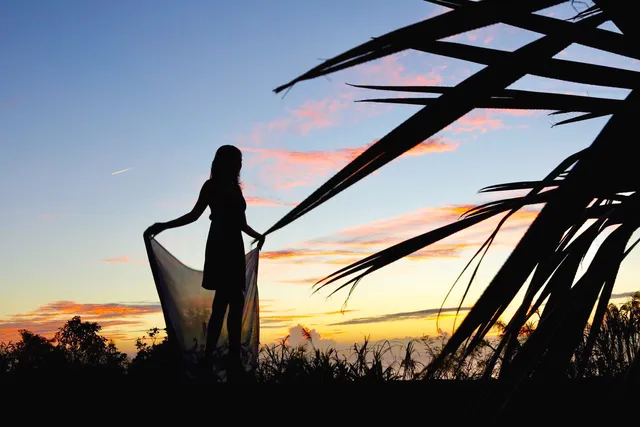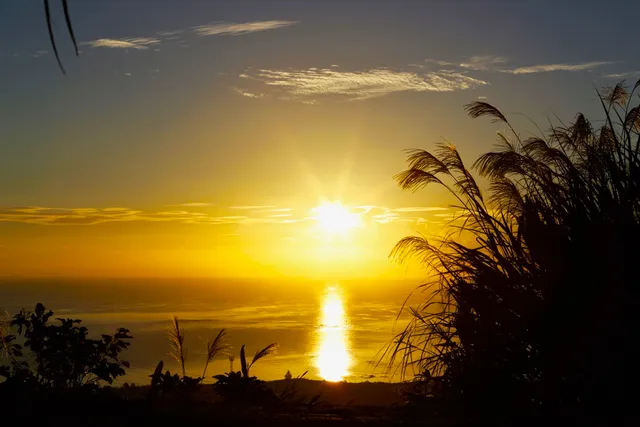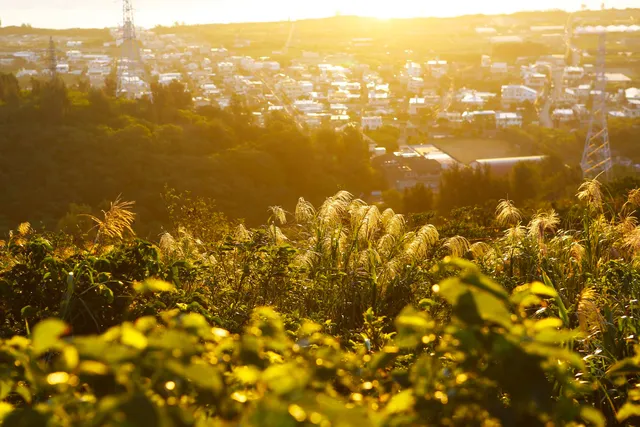 The beautiful sun rises from the Nakagusu bay over the Agatiida Bridge. As the sky turns red and the city seeps into an orange hue it becomes a wonderful scenic spot. Agatiida Bridge translates as "East Sun Bridge," and its meaning is symbolic: "A day is embodied by the morning; pray to the morning to realize the aspirations of the day."
Hence it's worth waking up early to appreciate the vista. On a clear day the Katsuren Peninsula, Tsuken Island, Kudaka Island, and Chinen peninsula can be clearly seen.
6. Mystical nature trail to a waterfall
Taa Waterfall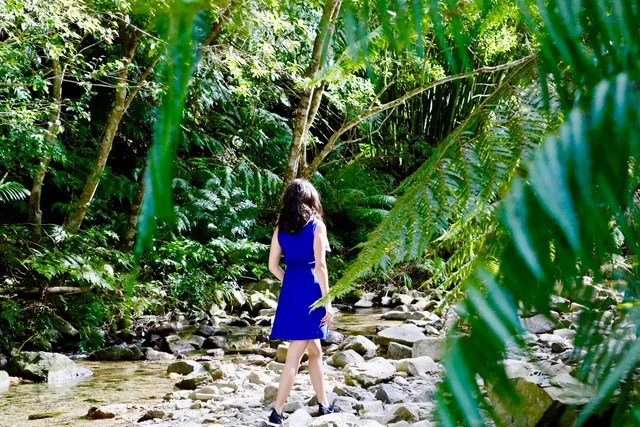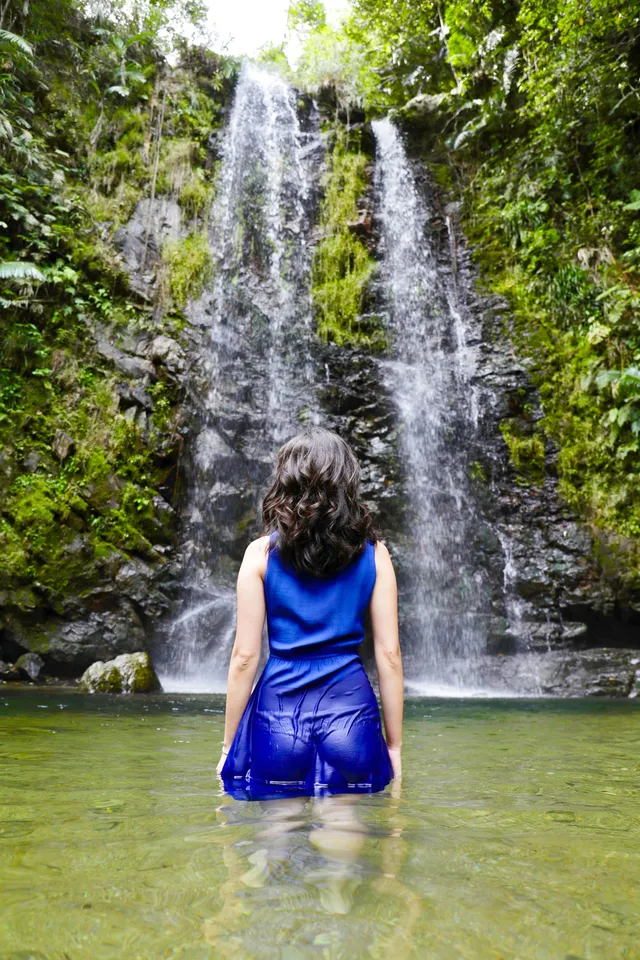 Okinawa's appeal isn't only about the white-sanded beaches. Taa waterfall in Ogimi Village is accessed via a wonderous trek up a stream through a subtropical jungle. While the 40-minute hike is no afternoon stroll, the excursion is worth it when you reach the twin falls.
The origins of the name are murky; "Tah" means high in height, but there's also a theory that it came from "tah-chi," which means two in Okinawan dialect, but historical records point to the former.
7. Vista from the roadside
Warumi Ohashi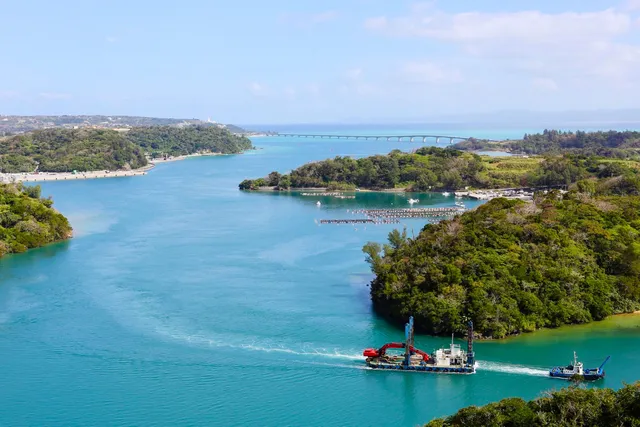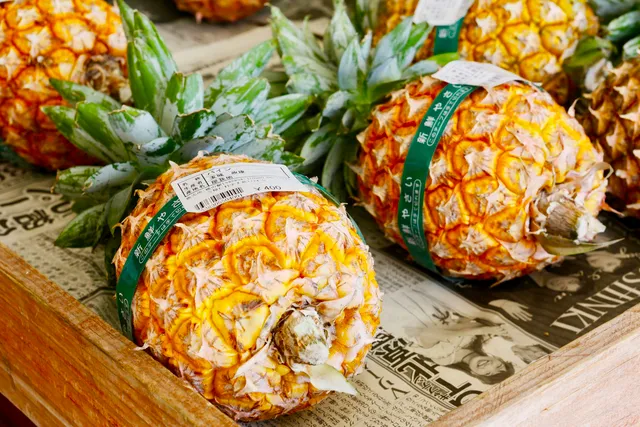 "Rika rika" means "let's go, let's go!" in Okinawan dialect, and Rikarika-Warumi is a bridge-side rest area where you can enjoy the breathtaking scenic view overlooking the Yanbaru. The Warumi bridge connects Yagaji Island and Nakijin Village and has been around since 2010. As you are driving down road 248, you can just pull over to see the view, which includes the Warumi Channel and Kouri Ohashi in the distance.
If you want to stay longer, there's a free observation deck and restaurants where you can eat delicious fried rice, full of domestic Nakijin wagyu beef. With markets selling local vegetables and souvenirs, it truly elicits the response, "let's go, let's go!"
8. Happenstance salt-flat-esque beauty
Kunigami-gun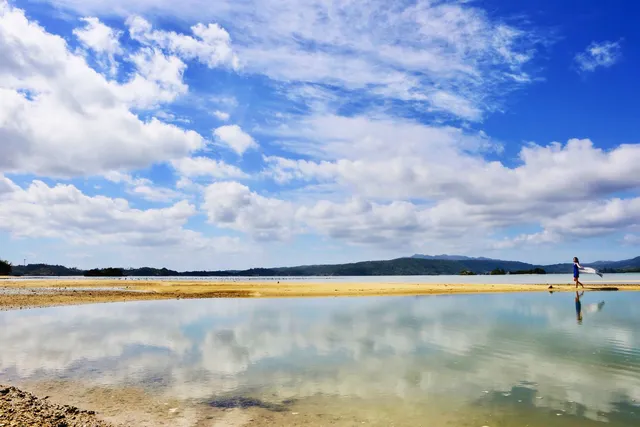 I introduced some of the popular tourist spots, but I'd also like to share a photogenic spot that I have encountered coincidentally--an area within Kunigami-gun.
It reflects the sky like a mirror and is beautiful, in spite of being a nameless locale. And that's the allure of Okinawa--you never know what kind of serendipitous spot will become a memory to cherish for a lifetime.