Trendy café in Okinawa's foreign district doubles as antique store
Translation by Ben Rogers
A café, a general store, and even sometimes a photography studio—I found a creative space like that in Okinawa.
Situated in a renovated American-style house, Wawa Café has a nice soothing atmosphere even if you only drop in. Welcoming me with kind smiles was Micci and Sakura (and their cat, Tora), who moved seven years ago from Tokyo to Okinawa.
East meets west--ideal American-housing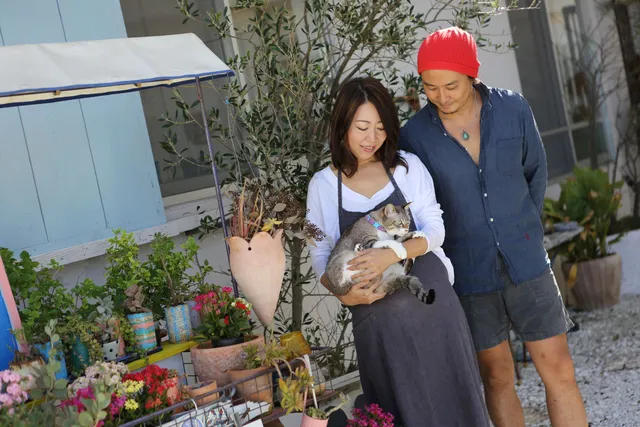 Left: Sakura holding Tora Right: Micci
With such a dramatic shift, I assumed they visited the island multiple times before making the decision, but the response I got was unexpected.
"Actually, we only went once. It was that experience that made us feel pretty intensely, like we'd really like to live here," said the couple.
The real difficulty came with finding a nice piece of real estate. American-style housing was really popular and so it was a waiting game. By a miraculous turn of events there was an opening, and so they chose the town of Chatan.
"It's pretty close to Naha, the West Coast of Okinawa is also really nearby. We were really lucky."
In a nutshell, Wawa Café is a café, general store and studio, but three things about Wawa Café that most fascinated me.
1. Wawa Rice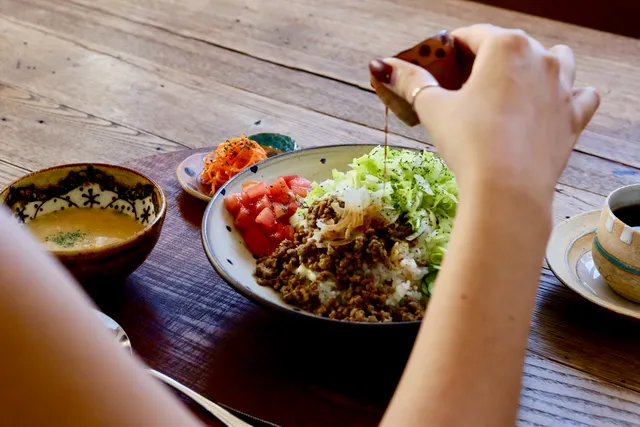 Served with a special soy sauce, Wawa Rice is a Japanese-style taco-rice that's popular even with those not keen on spicy foods. The white rice is topped with ground meat with a hint of garlic, combined with sliced white onions, lettuce and cheese. Incidentally, it went well with the cup of coffee that I ordered, so I took a picture and included it above.
2. Tora the cat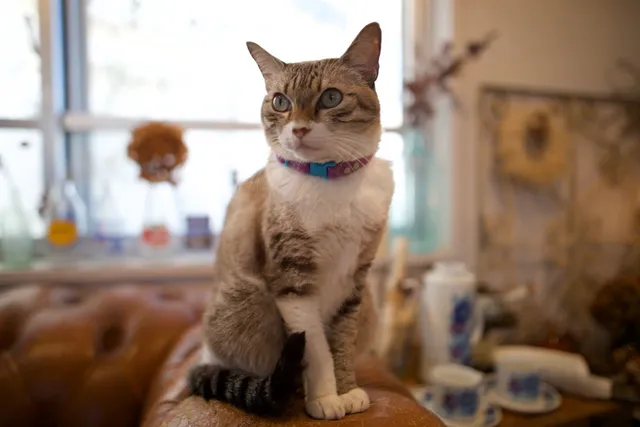 Pictured above is the managing director, Tora the cat. Making the front page of magazines and selling related goods and befriending customers, Tora is beloved by patrons. Meeting Tora was a real chance encounter for the pair—when opening the shop the couple found Tora just as the previous owner was about to abandon him.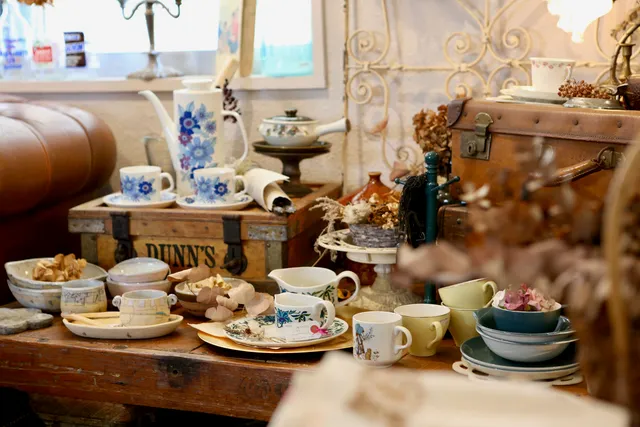 3. The antiques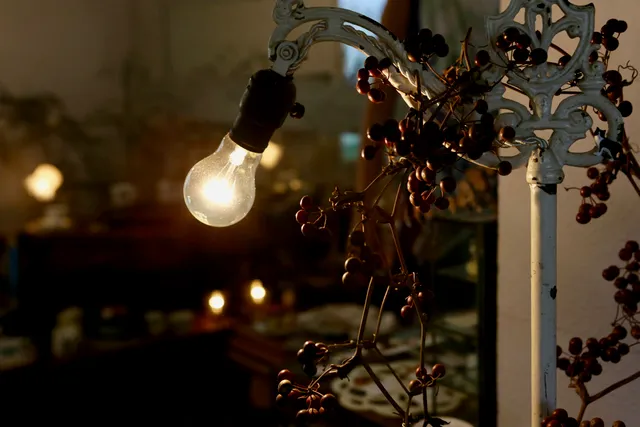 The eye-catching shop interior, filled with English antique furniture and small interior goods, also doubles as a 1950s-'70s themed photography studio yfor rent—you can even buy most of the furnishings.
The bar counter has also been fully customized by Micci and Sakura, and dark wooden slab adds to the quaint atmosphere.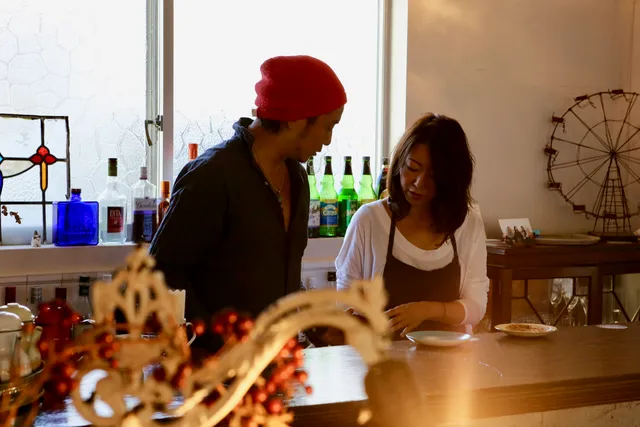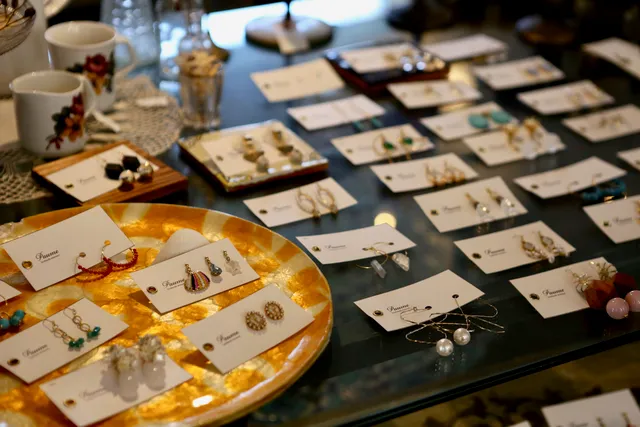 The earrings, necklaces, vintage cutlery from abroad, and the rich array of miscellaneous goods on sale are equally hip. Even though you might come to Wawa Café and not buy some accessories, there do seem to be customers who come with the sole intention of buying them.
Wawa Café is still evolving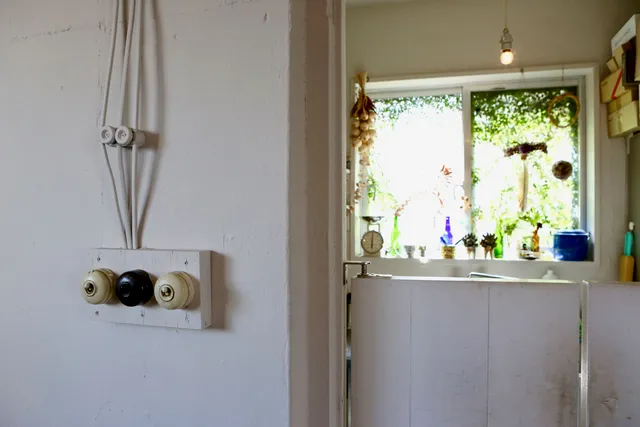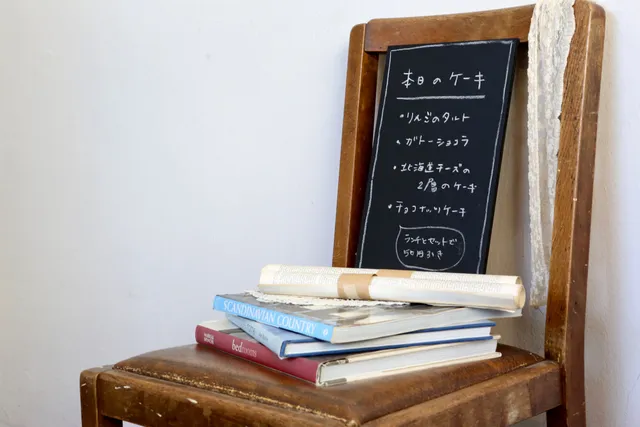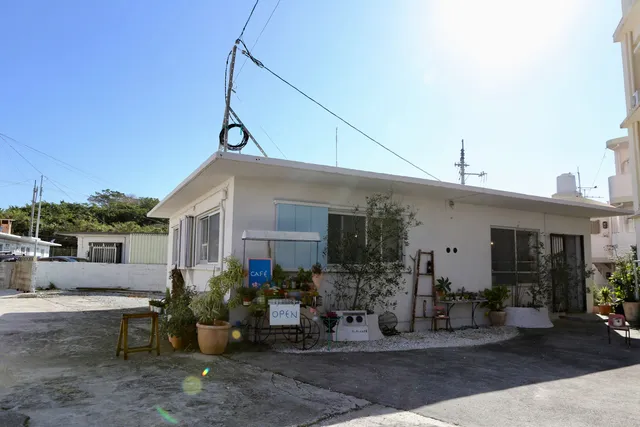 This month they're slated to complete the construction of a second photography studio, located in the garden space with a wholly different tone to that of the vintage-style studio.
The word "wa" can mean many things—conversation, harmony, rings. Also it's an expression of surprise or delight—a fitting name for a a great café with a rich atmosphere.
Wawa Café

Location: Gaikokujin Jūtaku S-60, Hamagawa 227, Chatan-chō, Nakagami-gun, Okinawa-ken
Tel: 098-923-2410
Hours: 11:30-17:00 (Subject to change)
Days off:   Café: Wednesday, Thursday
       Photography Studio: None
Instagram:Wawa Café
Wawa Café Studio
Tora